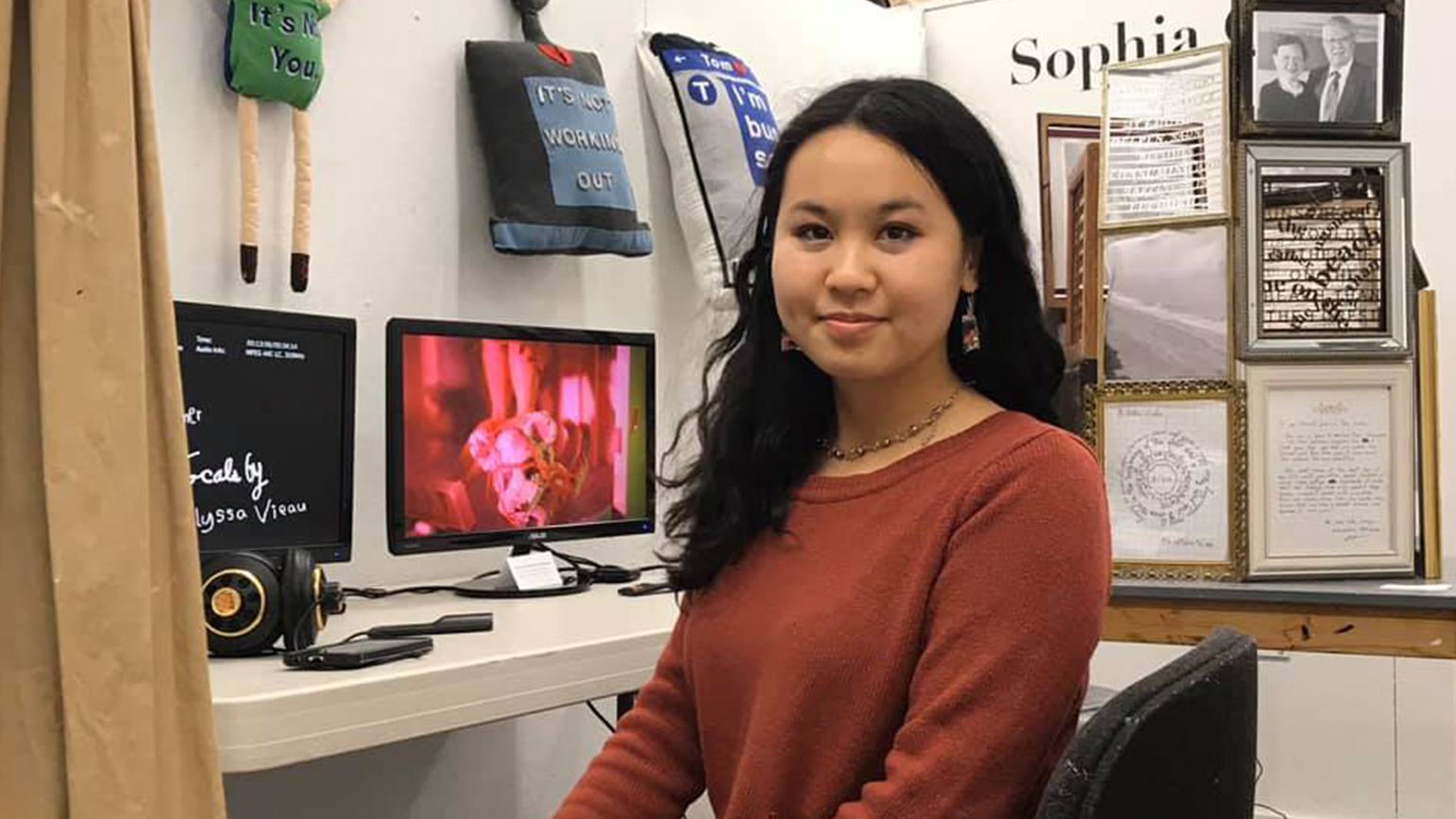 In the Senior Spotlight today is Sophia Qin!
Briefly describe your artistic practice.
I am an artist and designer interested in creating fantastical animations through unconventional materials. Recently, I became interested in modifying dolls to depict dystopian worlds involving animals.
What are you currently working on?
I have been collecting fallen leaves to create an animation of the daily rituals that are subtly changing because of the pandemic. The ongoing quarantine has made me think about the growing distance that can happen between people.
How has your artistic practice changed since you started working entirely from home?
Being home has forced me to work within the restraints of what I have. For example, I have been working with phone cameras, trash, and craft paint, which coincidentally were the art materials I used as a kid. Although reluctant to leave Carnegie Mellon, I love being back at home in San Francisco. My surroundings have really inspired me to enjoy the outdoors and create artwork with nature.