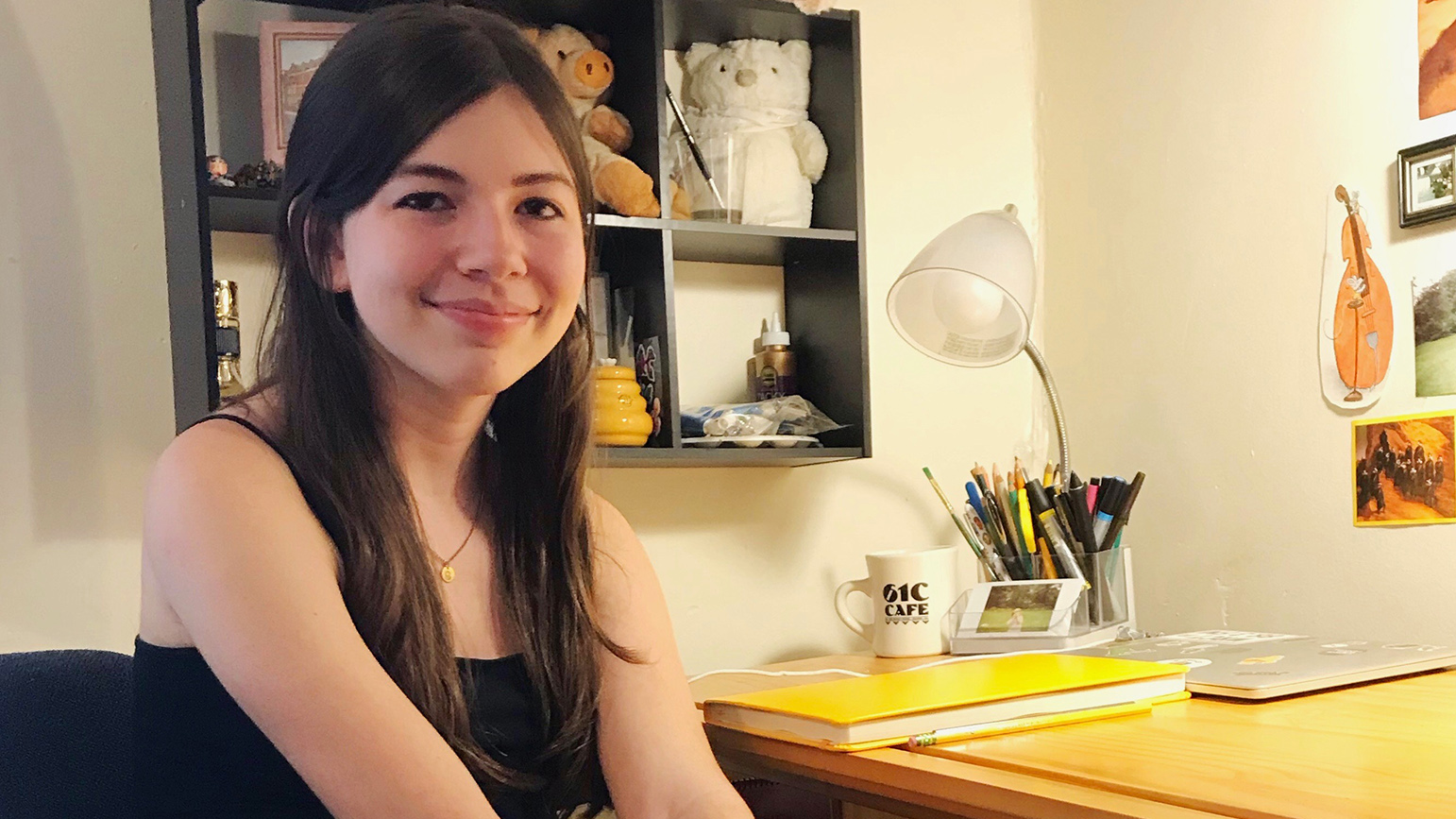 Welcome to our new series where take a closer look at our graduating seniors. First up, Michelle Janco!
Briefly describe your artist practice.
I am a children's illustrator and story artist! I enjoy telling stories that are silly, nostalgic, and playfully poignant.
What are you currently working on?
I am currently working on a children's book about animal families who are cooped up in their apartment building due to a big storm. But a little badger and his banjo bring the strangers together. I am also working on an animated film about a chef battling his own oven.
How has your artistic practice changed since you started working entirely from home?
I have had to find creative energy in new places. I would normally get inspired by drawing and chatting at my local café or taking trips to new neighborhoods in Pittsburgh. But now I've had to find creative energy in smaller ways, like keeping the windows open on nice days to pay attention to the sounds, or rearranging my bedroom furniture.