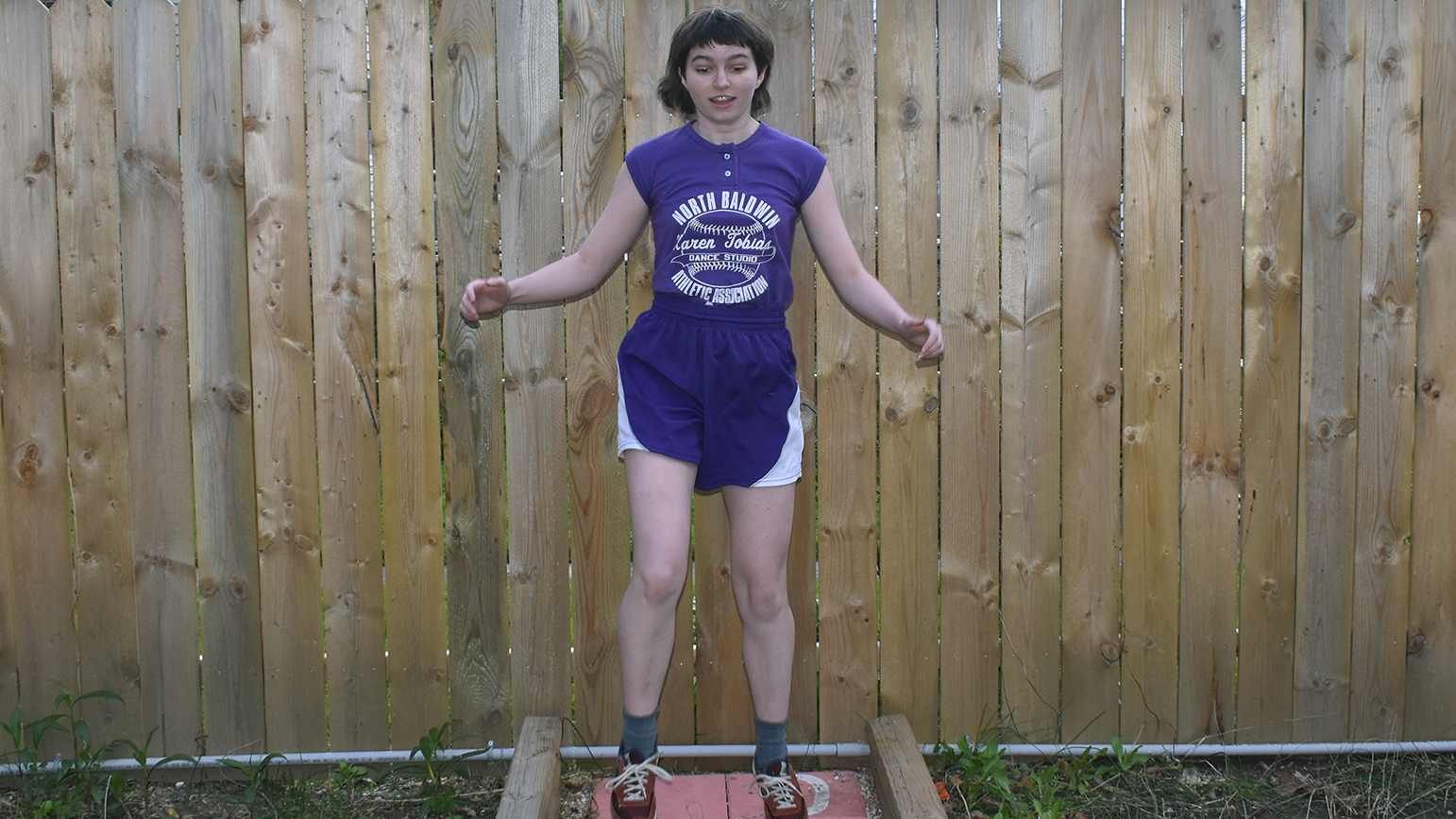 Up next in the Senior Spotlight is Mairead Dambruch!
Briefly describe your artistic practice.
I think in personifications, and I believe that informs why I am drawn towards fables, folklore and epics as inspiration for my practice. Painting has become the most natural medium for me, as color and symbol are my love languages. Handmade objects, things thrown away, impersonations and parcels affixed with history interest me, as they have their own lives and narratives.
What are you currently working on?
I have primarily been working on one large painting that I started before covid. It is called A Web Worth Days, and it has been a bit of an obsessive work during this time. Stay tuned for the online exhibit for the full image! I also am working on a field guide of edible and medicinal plants that I see around the Garfield neighborhood of Pittsburgh, where I live right now.
How has your artistic practice changed since you started working entirely from home?
I gravitate towards working on one all encompassing piece at a time, so the practice of spending most of my time in my room with one painting has been intense but valuable. Whether I wanted to be thinking about it or not, the painting was in eyesight. Paintings become extensions of myself as they slowly absorb a spectrum of energy and sentiment. They become a document of time, as "life" or "work" translates to x amount of lines on a surface.