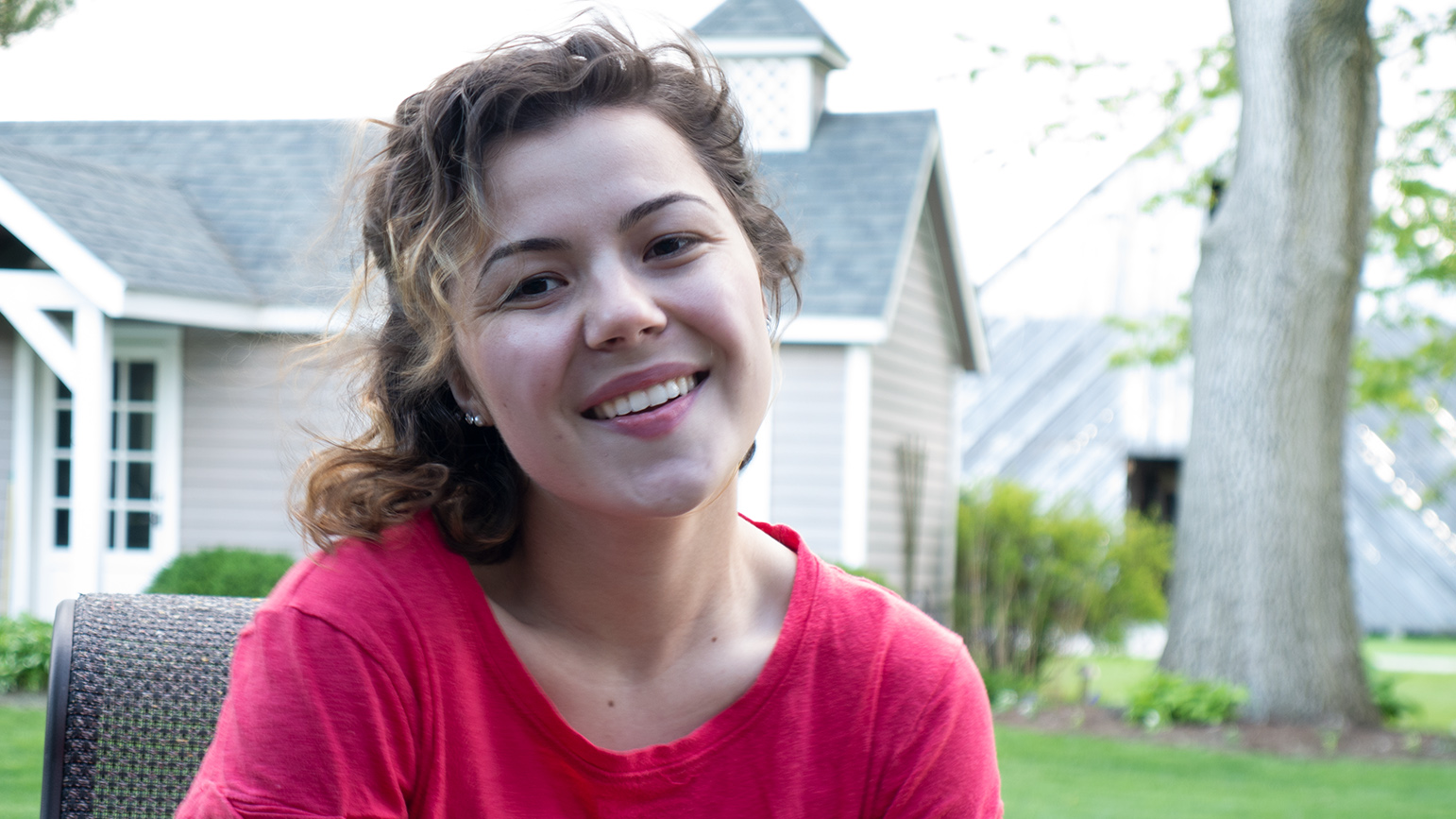 Next up in our Senior Spotlight is Katie Tender!
Briefly describe your artistic practice.
I make animated films, and the occasional performance. I'm interested in creating stories and situations that are driven by characters with bizarre, niche, or idiosyncratic belief systems. I find humor to be a useful way to grab the viewer's attention.
What are you currently working on?
A few days ago, I finished my senior project, an animated short about a youth group meeting that goes totally off the rails. I had been in-production on it since August, so now that that's over, I'm excited to create more gestural, experimental work.
How has your artistic practice changed since you started working entirely from home?
My practice is mostly digital, so it has not changed that much. In fact, my productivity has increased – it's been really nice to just be able to sit at the computer all day and work. I have, however, developed tailbone pain, and my carpal tunnel is getting worse. Can't win 'em all!