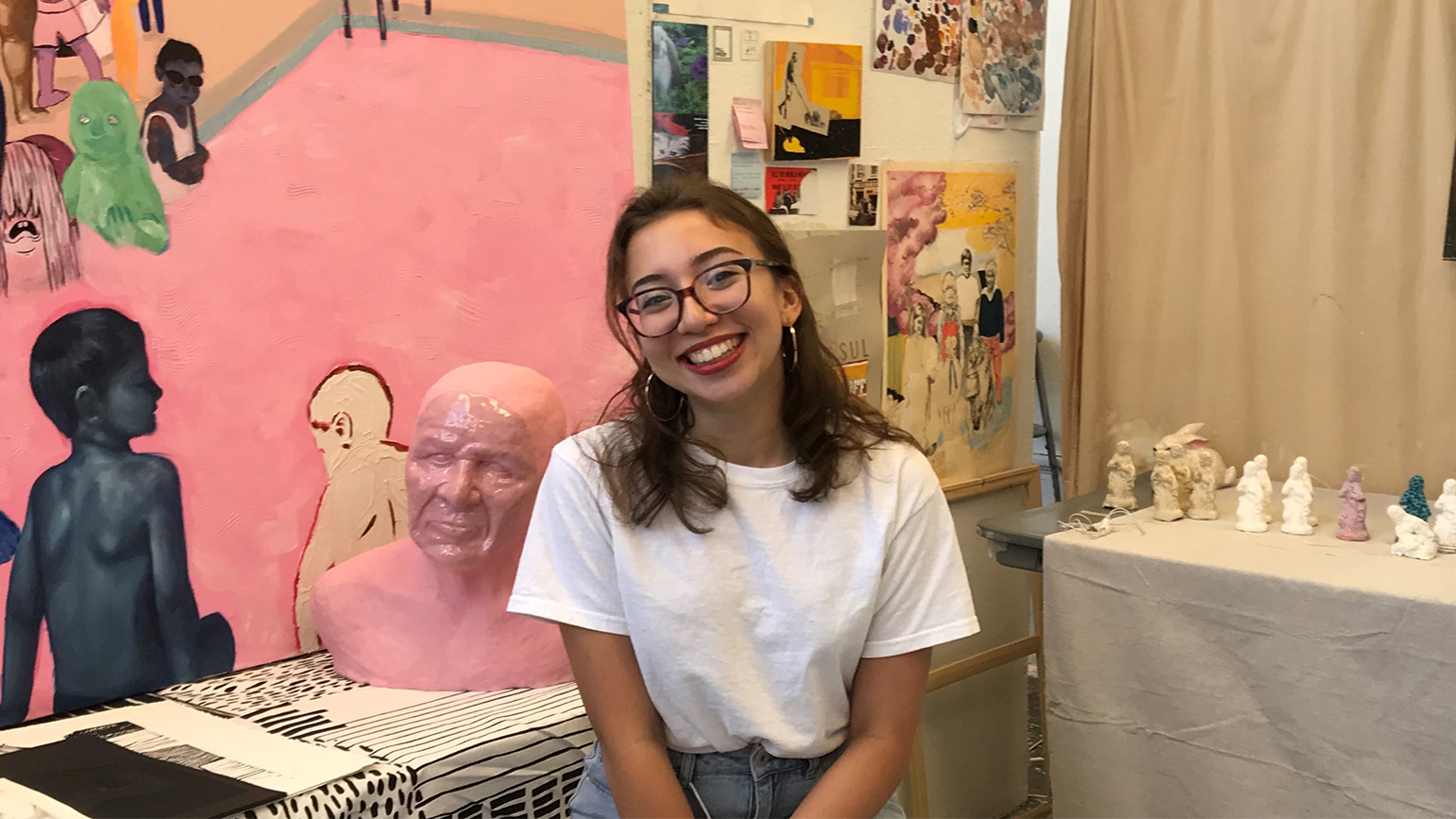 Jen DeLuna
Briefly describe your artistic practice.
I make paintings and sculptures that deal with familiarity, non-specificity, and texture.
What are you currently working on?
I've been working on developing the sculptural elements of my practice, focusing on clay sculpture and mold making.
What do you plan to do after graduation?
I've always been interested in creating a stronger engagement and sense of community within the arts. I couldn't imagine not continuing this in some aspect after graduation.