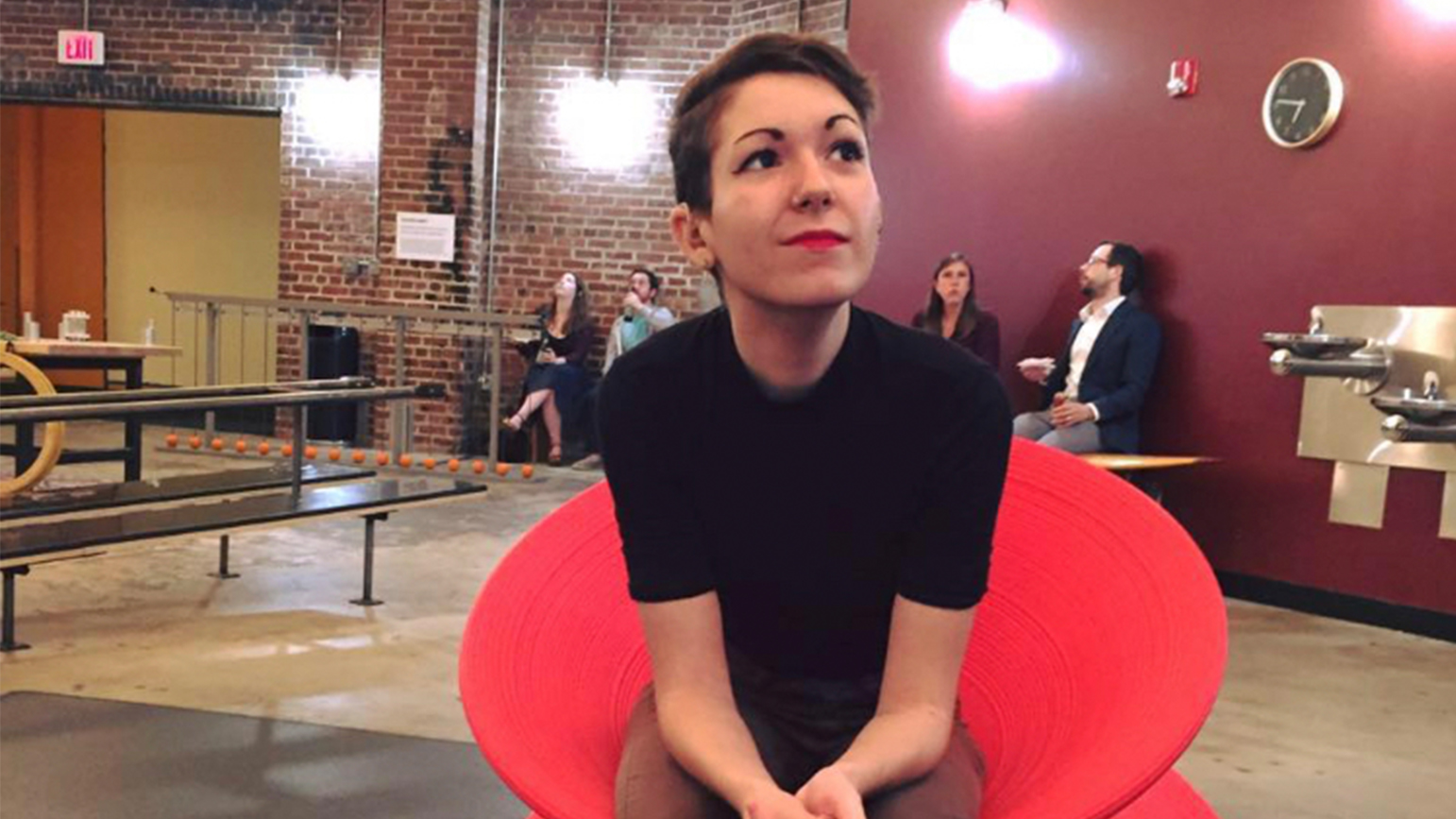 Evelyn Pandos
Briefly describe your artistic practice.
I came to realize this year that all of my art is rooted in impulses and satisfying short-lived obsessions. Whether that's wrapping thread around plastic toys for six hours straight, printing something by hand that could take five minutes to digitally make, or writing the same three lines over and over and over and over.
What are you currently working on?
I've been thinking a lot about my experiences with closed captions and text on the screen and how they tie with my identity as someone with hearing loss. But also how closed captions transcend their use as a tool for accessibility and communication, and can be co-opted for moments of poetry, humor, and intimacy.
How has your artistic practice changed in the last year?
I came to CMU in 2014 thinking I was a painter. Then I left CMU in 2017 thinking I wanted to be a print-maker. In 2020, I started using digital tools and video in my work. I've learned that what I really care about isn't so much about the end-result itself, but the relationship between what I create and the people who see it. I want to make work that makes people feel close to me when they see it, and have conversations with people about art that make me feel close to them.