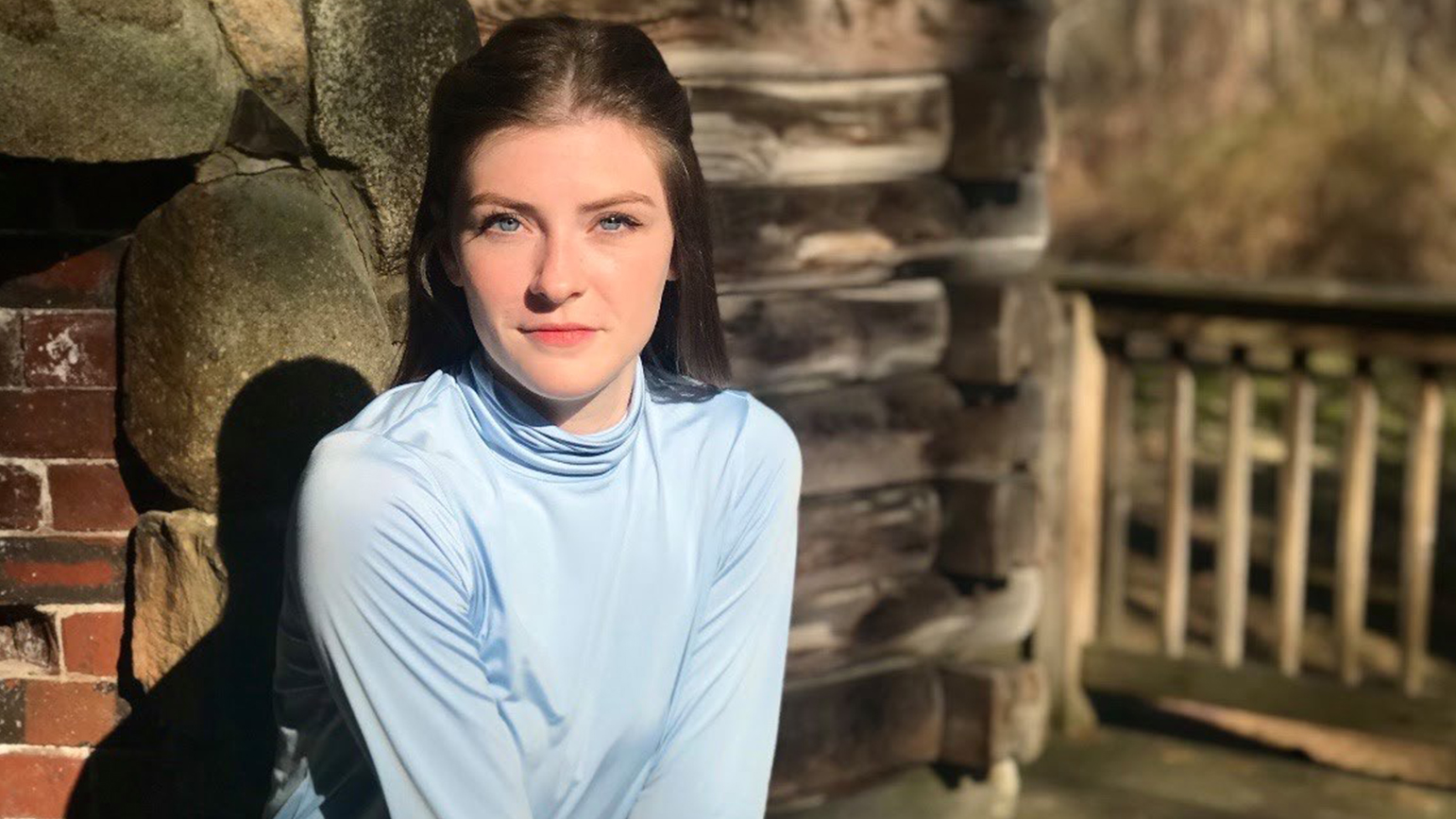 Cora Hickoff is our next Senior Spotlight!
Briefly describe your artistic practice.
I am a multimedia artist specializing in illustration, painting, animation, and digital art. I've always been fascinated by the fierce, lawless imagination that children have, and how it thrives in the shadow of a real world filled with terrible loss.
What are you currently working on?
I recently visited Texas and have been painting western landscapes on wood panels, inspired by Frederic Remington's night paintings. At the same time, I've also been on a fancy shrimp kick and have been reading about their habitat, life cycle, and looking at all of their colorful variations. I love illustrating cozy environments with uncomfortable creatures, and somehow, I want to incorporate these fancy shrimp into my western landscapes—it's proving to be a bit of a challenge for obvious reasons (shrimp need water!) but that's part of the fun.
I've also been enjoying embroidery, textiles, and toy-making; I'm currently designing and constructing a weighted, animal-companion toy for one of my IDeATe classes.
How has your artistic practice changed since you started working entirely from home?
I'm currently back home in Maine and have been delving into boxes of drawings, writing, school assignments, and toys from when I was a kid and taking inspiration from that nostalgia. It's amazing to look through all of my old art and trace the early beginnings of my personal artistic style.
As a kid, I loved being around animals, bugs, and wildlife, as well as spending hours in art or natural history museums. I think that intersection between the wild and the organized is interesting and it informs much of my art. I like placing crazy, impossible creatures in settings with familiar objects like picnic blankets, cacti, pillows, cigarettes, asteroids, buses, etc.—which are allegorical for me. It's almost as if I'm pinning the creatures like fantastically bizarre insects in a shadowbox to better study them.