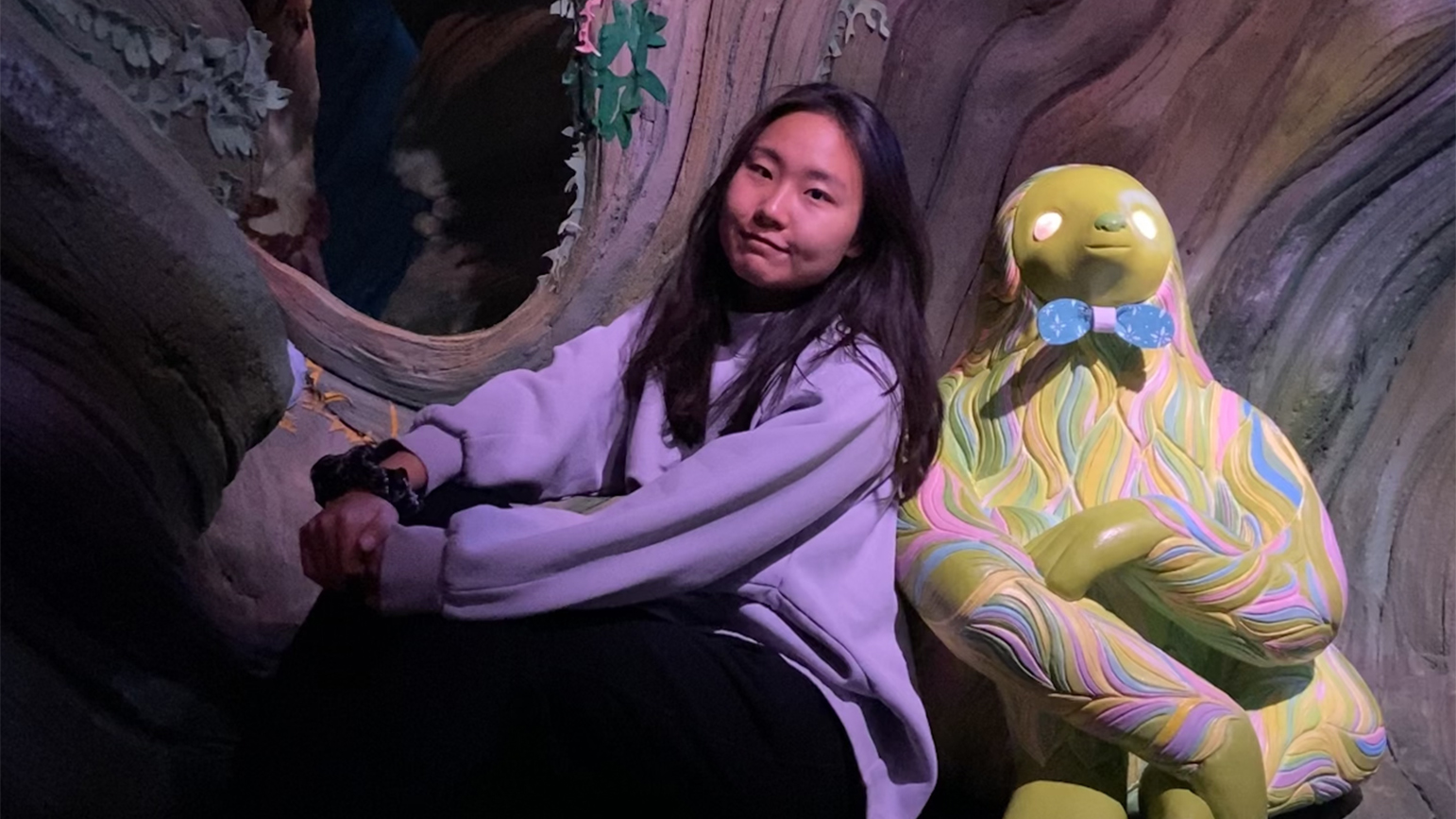 Ashley Kim
Briefly describe your artistic practice.
I'm passionate about making real-time interactive art that brings joy to people's lives! I find the way people move around to interact with objects or environments very interesting, so movement and interaction have been the primary focus in my work. My practice often involves exploring new tools and algorithms that can help foster fun interactions across people in both physical and digital spaces.
What are you currently working on?
I just finished an interactive art installation called "Equipoise" that will be shown at Emerging Horizons: CMU Senior Art Exhibition. Through the visual graphics generation based on the viewer's movement, this project aims to shine light on the constant shifts in our day to day lives and the boundaries that are formed in the process of balancing within. Come to our show at the Miller ICA between April 28th and May 13th, 2023 to experience "Equipoise" yourself!
What's your best piece of advice for art students?
Like what many others have told me, I would also highly recommend everyone to explore and experience more! I often find my inspirations from previous memories, and talking to people outside of my friend group or exploring different events (including the Booths during Spring Carnival!) really helped me expand my view. I'm sure gaining more exposure to diverse media, culture, people, and experience would show up in your art one way or another, as those memories become part of you.