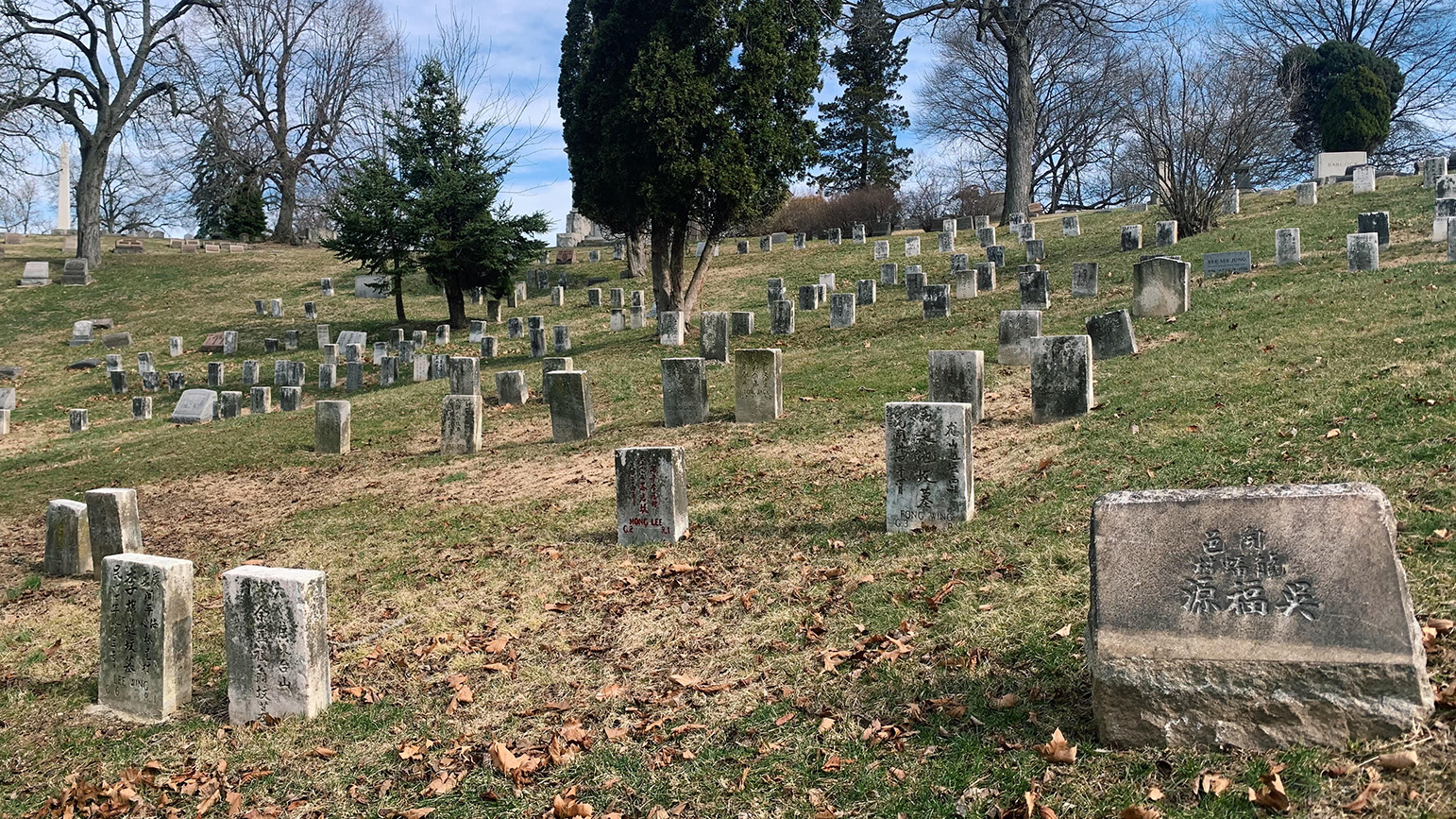 Lena Chen is one of three artists selected for the Office of Public Art's second cohort of the Artists Bridging the Social Distance in the Public Realm initiative (ABSD). This second iteration of the ABSD initiative sought artists who identify as Black, Indigenous, and/or people of color (BIPOC), and whose practices engage their communities and build connections. Alumna Jessica Gaynelle Moss BFA '09 and Naomi Chambers were the other two artists selected.
Chen will host a participatory ritual, "Journey of the Hungry Ghost," based on Chinese ancestral worship practices and the Hungry Ghost Festival traditionally held on the 15th night of the seventh lunar month. "Journey of the Hungry Ghost" will take place in late summer/early fall of 2021 at Homewood Cemetery, which contains one of the earliest Chinese cemeteries in the Eastern United States. In 1901, the Chinese Funeral Association purchased a plot at the Cemetery as a temporary burial site for Chinese migrant laborers who passed away abroad. However, the deceased often lacked the resources or connections to have their remains sent home. Therefore, Homewood Cemetery has become a permanent resting ground for 283 early migrants, mostly from the Taishan and Kaiping region, where the artist's own ancestors originate.
Aimed to unify the past and present narratives of the Chinese in the Pittsburgh region, the event will be an interactive, physically-distanced, site-specific ritual that will adhere to CDC guidelines. "The outdoor nature of the event will allow community members to be together on a significant day and in a climate of racism and pandemic, to celebrate our continued survival and resilience," said Chen.
The ABSD initiative was launched in the early days of the COVID-19 pandemic in direct response to the increased calls for physical isolation to protect against the spread of the virus, and the subsequent loss of opportunities and income for artists.