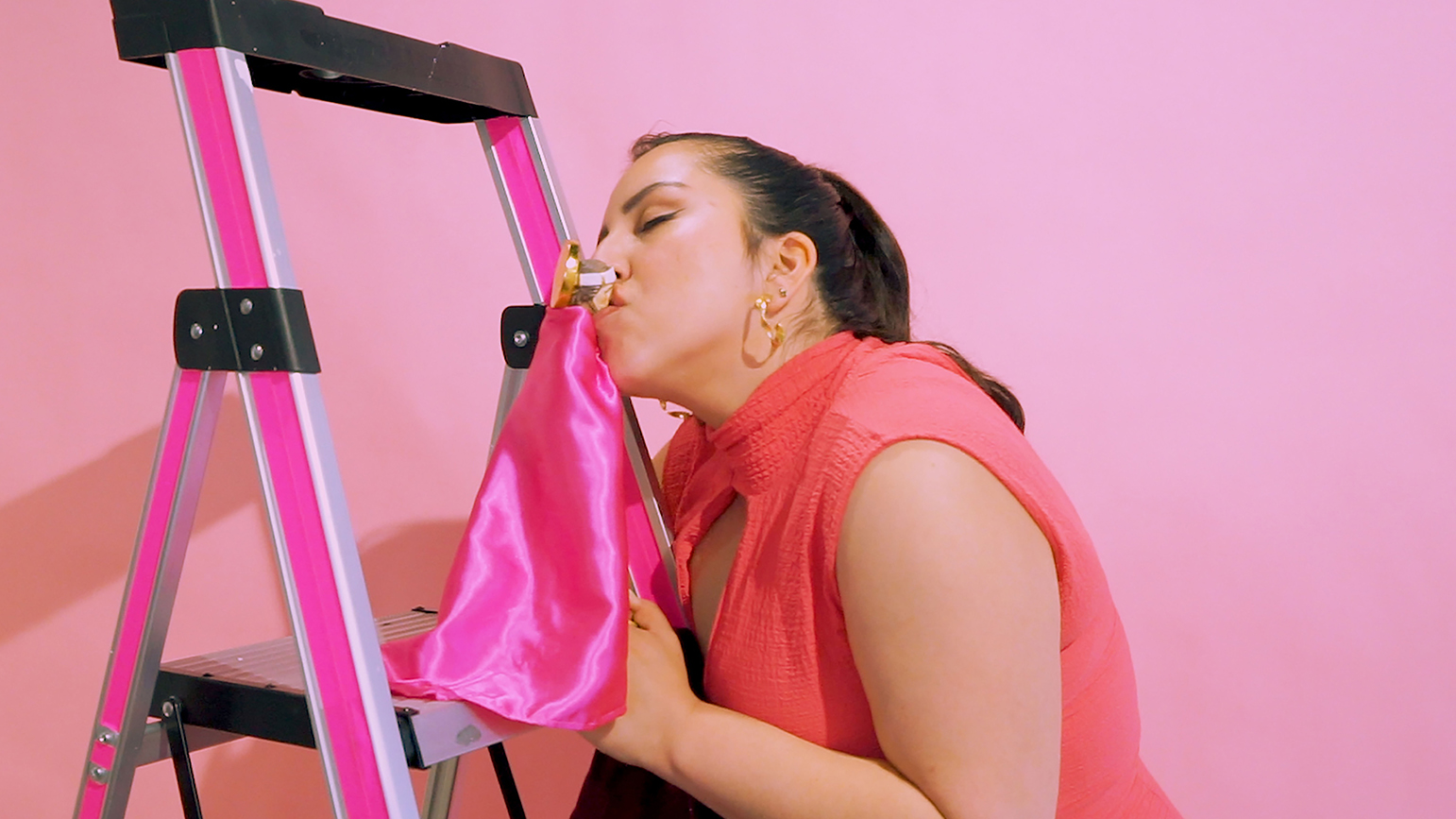 Nathalie Moreno
Briefly describe your artistic practice.
I usually become obsessed with an image, question or story and then follow that impulse. For my thesis, I've been obsessed with the idea of a woman falling in love with a saint, which is ridiculous to me. But through making, I tried to understand this impulse in a way that made me laugh and feel for them.
How has your artistic practice changed since you've been at CMU?
Since starting grad school, I've had to think more about how non-latinx people perceive my work. I don't want to water my work down but I want to make it just legible enough that I don't exclude viewers either.
Tell us about your work for the MFA thesis show.
It's a lot of pink! All the works (2 videos and a bunch of works on paper) revolve around San Lazaro/Babalú Ayé, the second most popular deity in the Cuban diaspora. In the videos, I play the woman who falls in love with the saint.
What (or who) inspires your work?
My dad and my hometown of Miami inspire my art. Both my parents are immigrants but my dad in particular has always expressed a deep love for his homeland, Cuba, and this has really impacted how I make art about my culture and identity.
What's the best or worst piece of advice you've ever received in a crit?
The worst critiques I've ever received have been the ones that question the medium I chose. For example, "what if this video were a sound piece" or "why is this a painting?" Alisha Wormsley helped me a lot when I got these comments and said "you're an interdisciplinary artist and you make what you make."