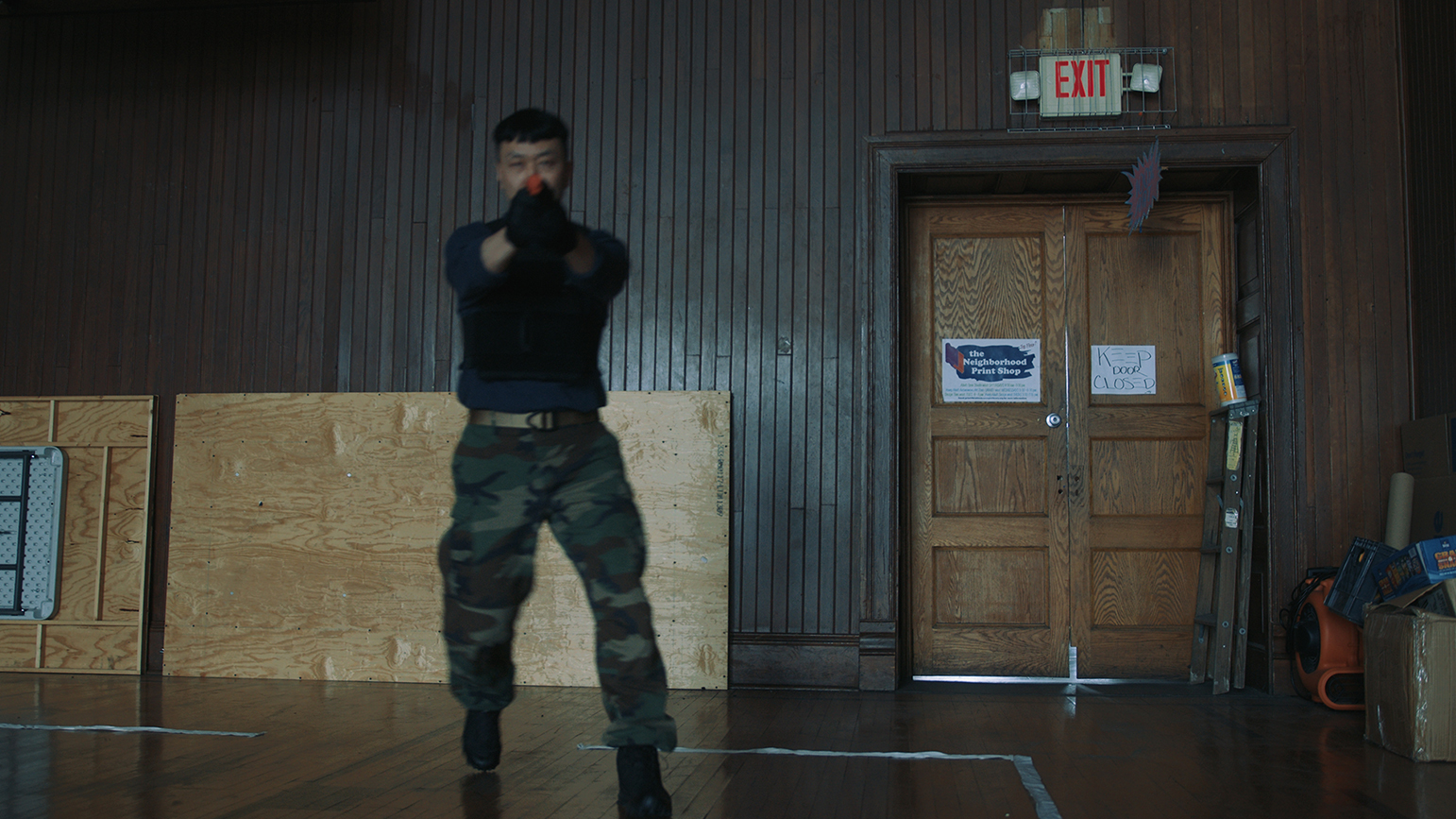 David Noel
Briefly describe your artistic practice.
I'm interested in the downstream effects of the Global War on Terror and how they manifest. The covert nature of the U.S. military has always felt counterintuitive when considering the scope of its influence which is why a big part of my practice centers around awareness and re-presentation.
How has your artistic practice changed since you've been at CMU?
I've become more aware of my influences and confident in my own interests which has allowed me to be more specific when needed. The GWOT is older than many students and a lot has happened since 2001. I'm thankful to have found a groove that allows me to focus my attention without feeling restrictive.
Tell us about your work for the MFA thesis show.
In 2018, I began researching an emergent warrior culture defined by an extreme interest in firearms and tactical equipment. Since then, I've collected thousands of images from a variety of online spaces to share on social media. The thesis show represents the first step towards re-presenting these images through a visual narrative (drawing from my own experiences as both a veteran and participant in online gun spaces).
Tell us about one of the best artworks you've ever made.
One of the best artworks I've ever made was somewhat of a throwaway meant for a short presentation. As a Korean adoptee who grew up in West Virginia, it has always been difficult to communicate my experience to others (and myself). So far, the work in question feels like the most successful translation of that experience.
What's the best piece of advice you've gotten as a grad student?
A professor told me that in art school there are students and there are artists. Hearing this changed the way I thought about education and how I wanted to spend my time at CMU. Giving myself permission has opened a lot of doors and allowed me to make the most of my time here.