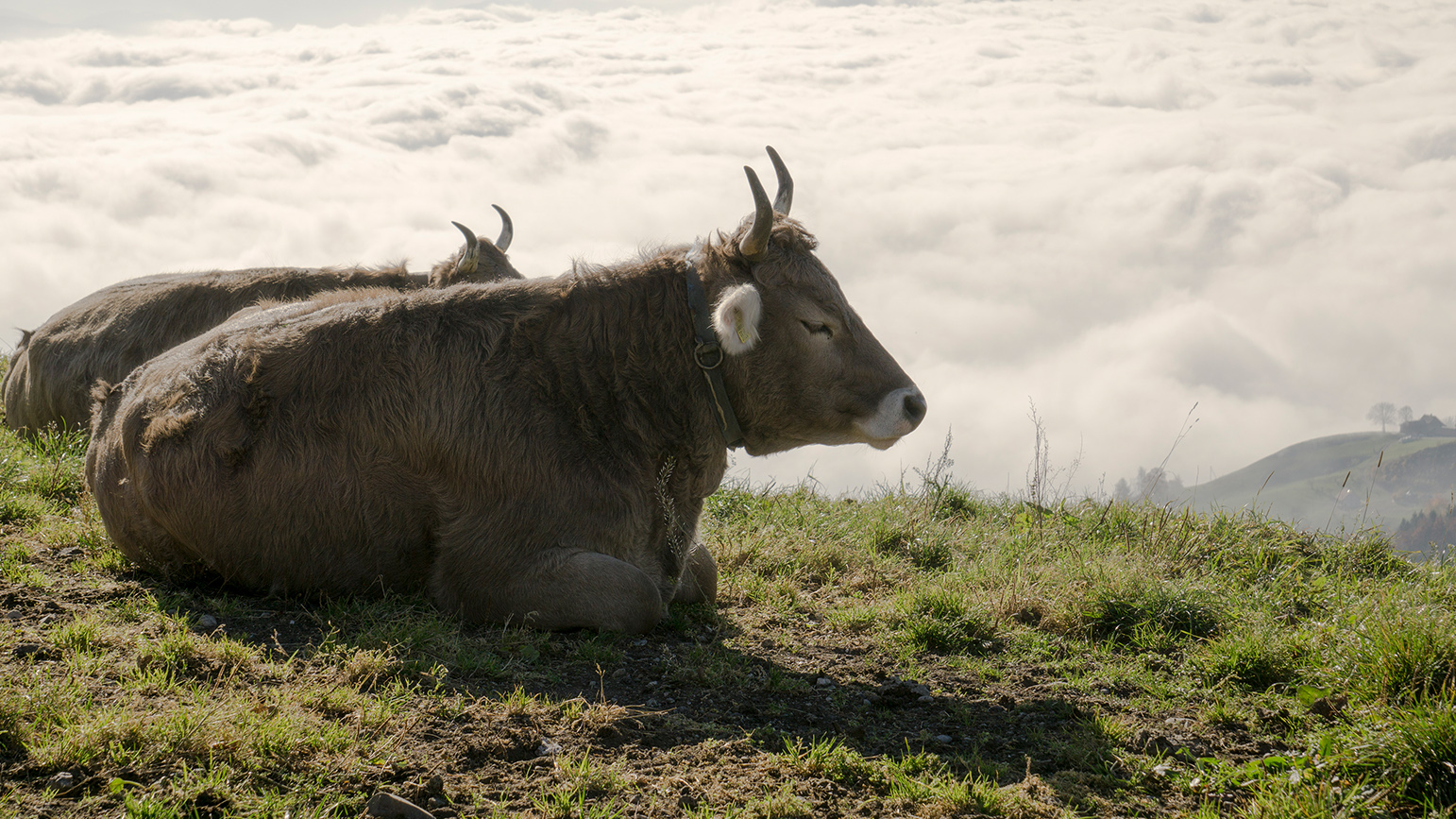 Marianne Hoffmeister Castro MFA '22 was selected for an Acquisition Program organized by the Cultural Funds of the Ministry of Culture, Arts and Heritage, Government of Chile. The National Acquisition Program aims to contribute to the protection, conservation and valorization of the work of emergent Chilean contemporary artists and to provide free and open access to the public collections through different platforms.
"The Scheme of the Clouds & Hazy Milk, Sea of Mist" (2018) will become part of Chile's Public Art Collection. The video, a diptych, is a speculative and critical analysis of the insidious constructs of anthropomorphization and the spectacularization of Nature. The piece is inspired by swiss alpine imagery and presents the imaginary lives and thoughts of cows and clouds as inhabitants of the same valley. As they establish a parallel dialogue using their own voices to narrate their relationship with their surroundings, they reflect on their condition as natural elements but also as objects, as common features present on a landscape.
This work belongs to the artist's broader research about the politics of nonhuman representation, speculative ethics and symbolic and epistemic extractivism on more-than-human worlds.