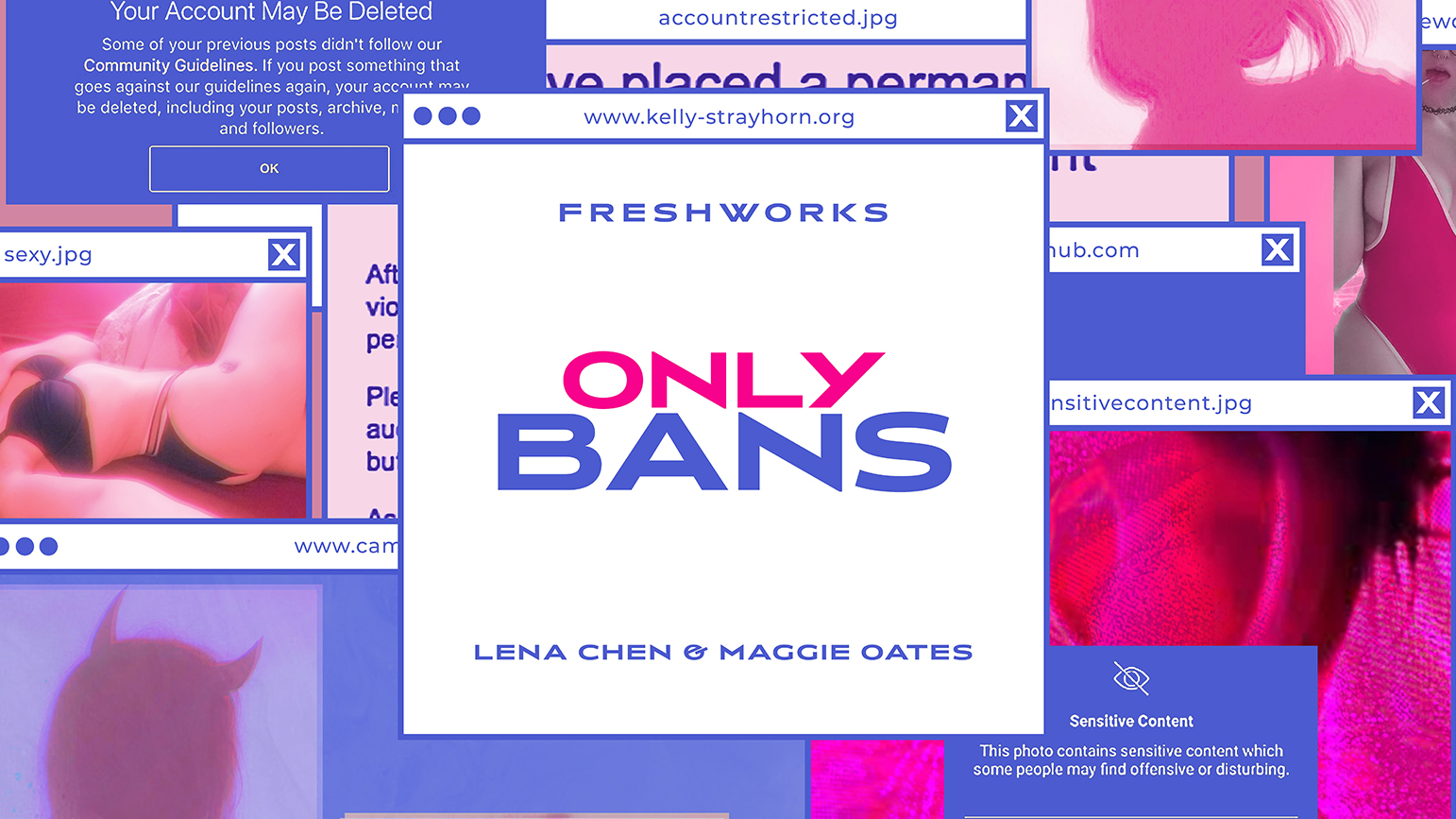 Lena Chen (MFA '22) and Maggie Oates (4th Year Societal Computing Ph.D) are debuting "OnlyBans," an interactive game that critically examines the policing of marginalized bodies and sexual labor to empathetically teach people about discrimination faced by sex workers on the Internet. Created in collaboration with Goofy Toof (BFA '16) during the Kelly Strayhorn Freshworks Residency, "OnlyBans" is based on research from the sex worker tech collective Hacking//Hustling and features images from real-life sex workers who have been censored and deplatformed by social media companies. Tickets for the virtual premiere on Friday, April 2 at 7:00 PM are pay what makes you happy.
Assuming the role of a sex worker, players in "OnlyBans" attempt to establish an online fanbase and earn money through posting sexy images that abide by arbitrarily enforced terms of service agreements. Players encounter content moderation algorithms, shadow-banning, "real name" policies, facial recognition software, and other threats based on actual experiences of sex workers.
The prototype for "OnlyBans" was initially developed by Lena Chen with Open Data Institute's Violeta Mezeklieva through a residency with Polis 180. "OnlyBans" will also be exhibited in "what's ur handle?", curated by School of Visual Arts MA Curatorial Practice fellow Angelica Fuentes, opening April 15 at the Pfizer Building in Brooklyn, New York.