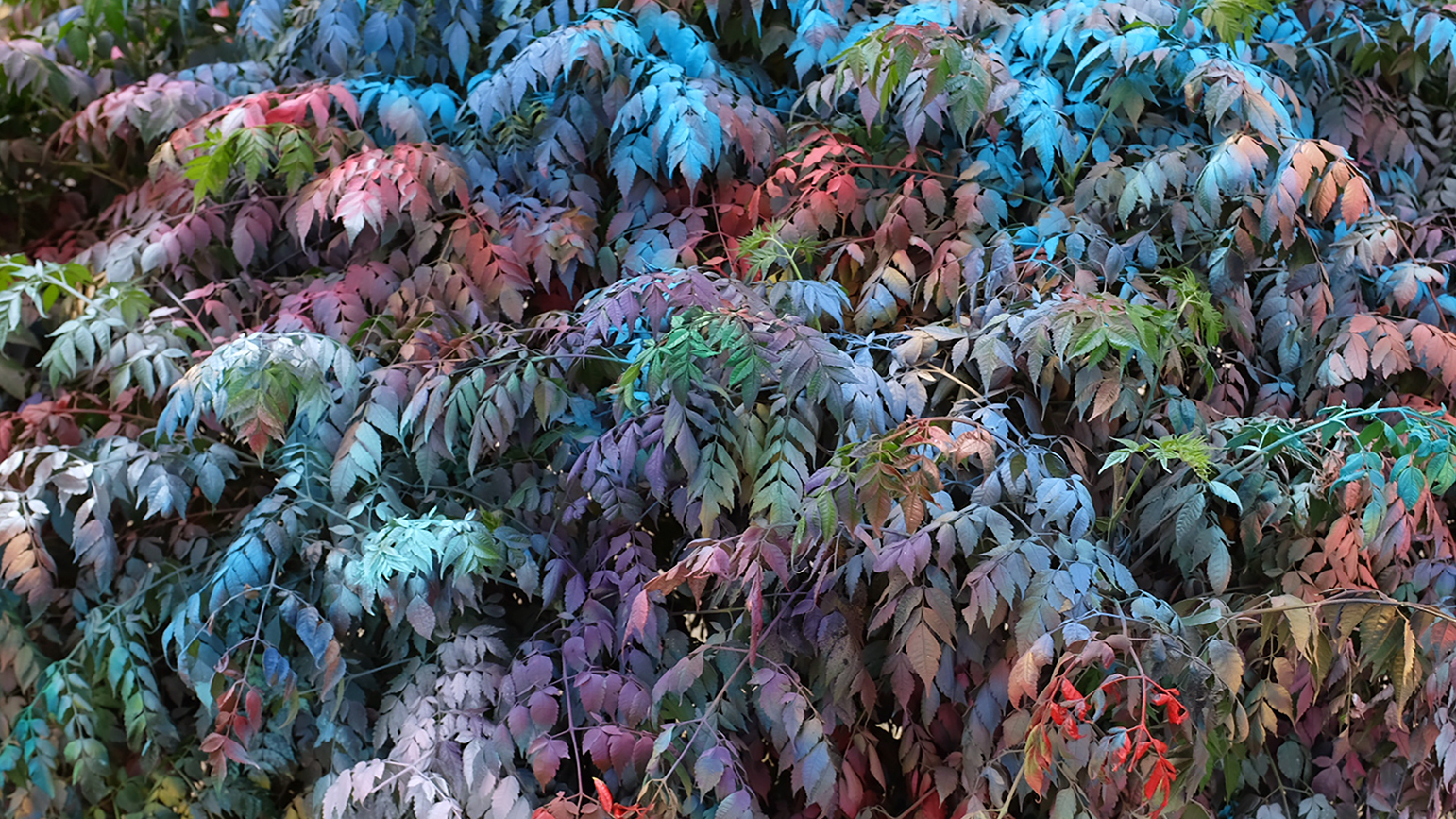 Trees have historically acted as a broadcast medium, becoming signposts for names, messages, dates, phone numbers, and other fragmentary forms of local information. When this information is carved into the bark of a tree, it becomes semi-permanent; a repository that transmits personal signals within a hyper-local network, over time.
Commercial cell phone towers have become an exercise in camouflage. In an effort by municipalities to "keep _______ beautiful" while simultaneously expanding network connectivity, today's towers often masquerade as various natural forms: palm trees, saguaro cactus, large rocks. The most ubiquitous form is the monopine – an unnaturally large pine tree replica. They are not, despite best efforts, inconspicuous.
For "Monopines" at Not Gallery in Austin, TX Everest Pipkin MFA '18 and Alex Lukas MFA '18 show new prints, drawings, generative animation, and small sculpture where these faked and altered natural objects have escaped corporate and personal usage and become wild.
By making visible the fog of omnipresent information exchange, "Monopines" complicates contemporary understandings of connectivity, network and signal broadcast across the American landscape. The exhibition is on view May 11 – June 23.