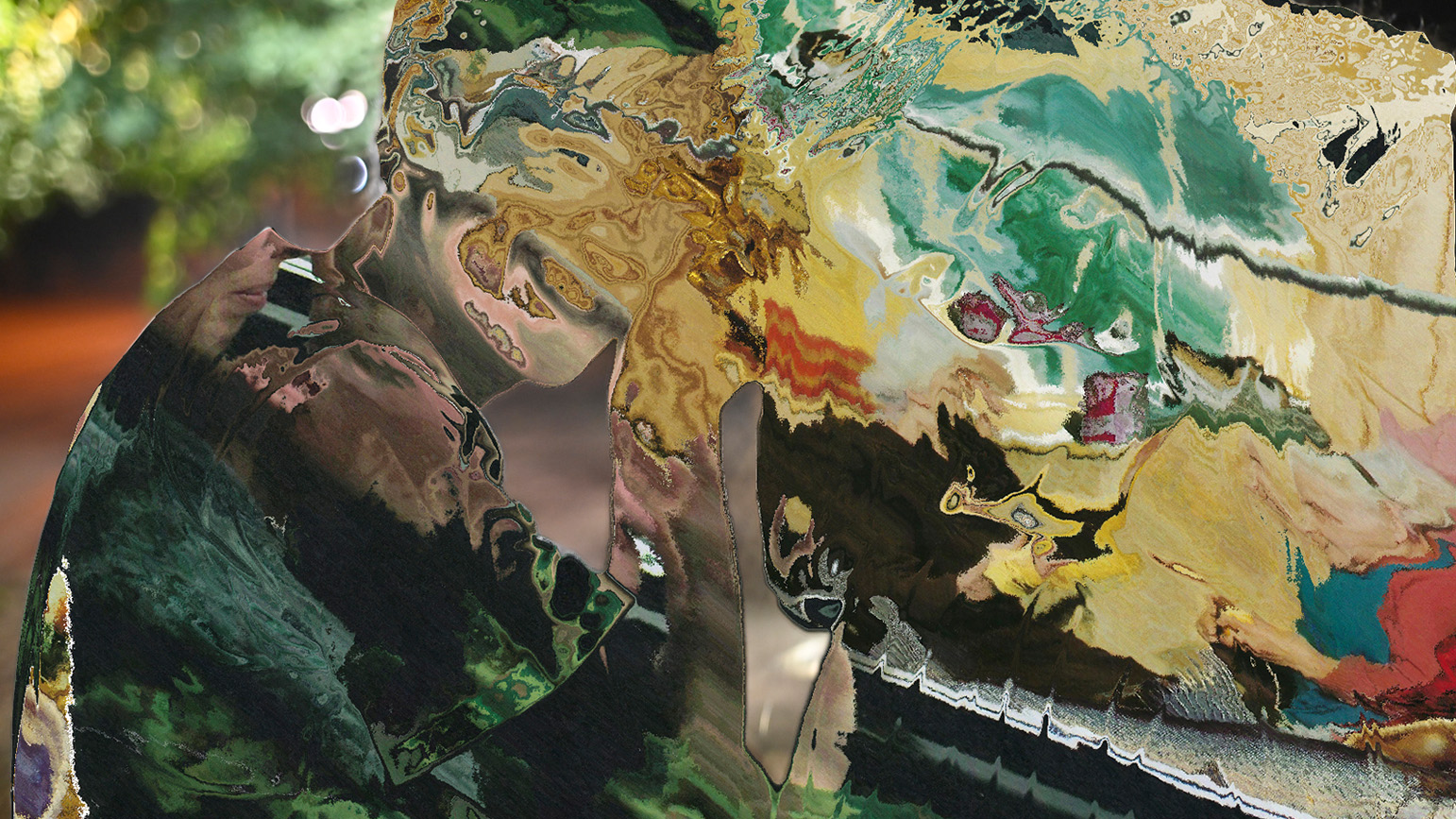 Ester Petukhova's sculptural collages "Somewhere Between September and February" are featured in the 2020 issue of ULCA's art journal FLAT. The issue, focused on the theme of HALT, will be released on November 25.
FLAT is a platform for theoretical and critical texts, interviews, reviews, projects, and experiments that engage with contemporary conversations surrounding emerging media in the arts. The journal is constructed by undergraduates from UCLA's department of Design Media Arts.
Artist Statement on "Somewhere Between September and February"
Removed from our former world and ways of living, I cannot help but turn back to gaze upon old pictures, videos, music and media collected pre-quarantine.
I'm interested in the assimilation of our being into the virtual space. How our worlds, both on a micro and macro scale, have been urgently transitioned into the virtual.
Suddenly, even physical works become only tangible through virtual spaces via the sharing of a screen, a documentation, or online exhibition. Sculptures are no longer physical— rather projections of physical forms. With this information in mind, I wanted to explore the processes of integrating "analog" and physical artworks into a virtual environment.
The first step in this series was constructing various collages from sourced materials: archives, old magazines and photographic images. These collages were not entirely concerned with a specific narrative, but rather the building of a bizarre hyperreal worldscape— with large social gatherings, where colors, vegetation and beings were warped.
After these collages were constructed, they were scanned and applied to the surface of other images. Images of my friends and myself that were collected into my camera roll pre-quarantine, were masked off to isolate just our bodies. These collages were then virtually wrapped onto the surface of the figures, combining two worlds that are inaccessible, and so tremendously distorted, to now exist in a fabricated space somewhere between September and February.
Manipulation on images taken by Miles Conn, Teresa Lourie, National Geographics, Archived Photographic Images from the Soviet Union (1970-1980).
Journal website (new issue to be published November 25)