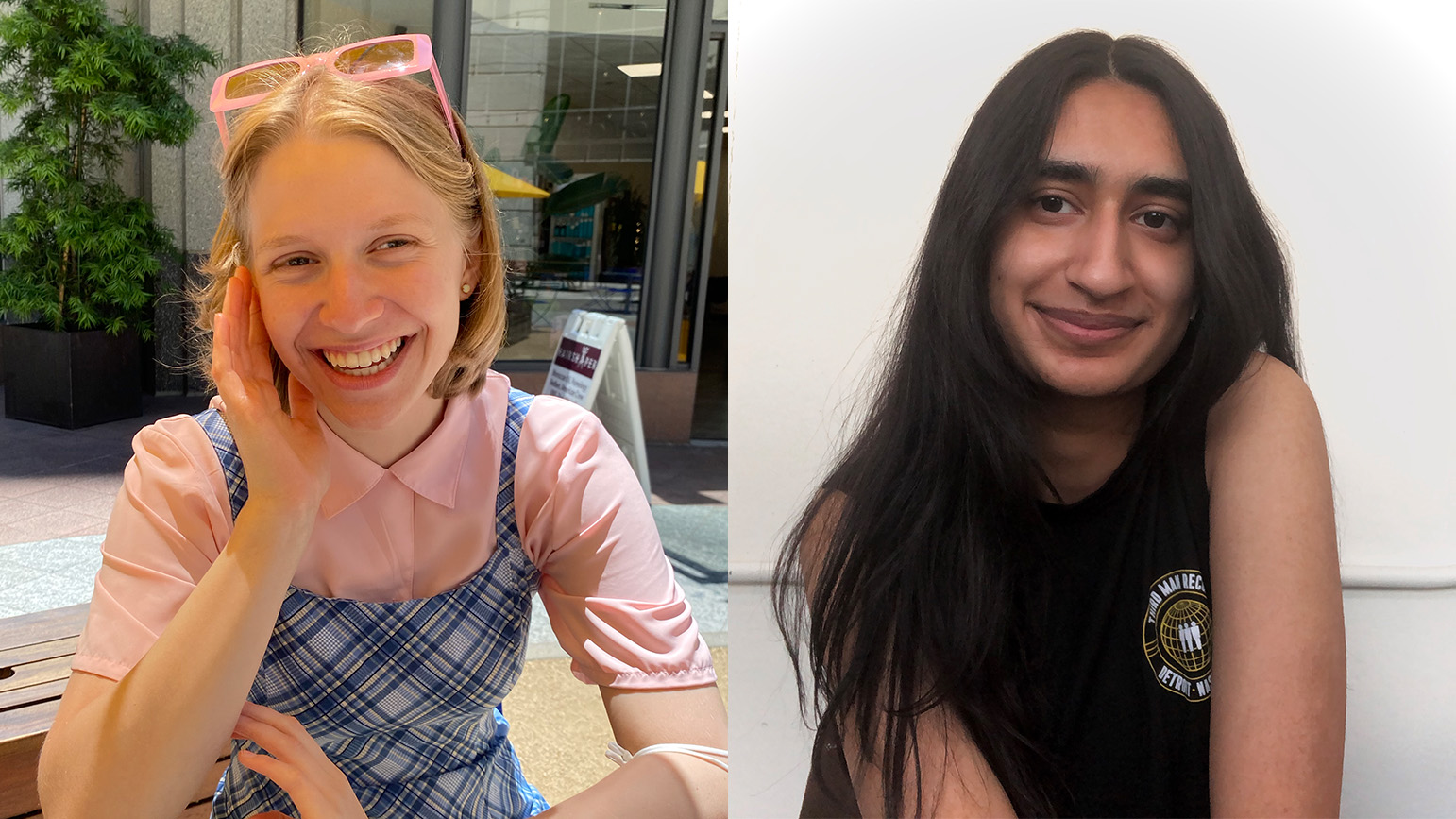 School of Art Juniors Ester Petukhova and Ajunie Virk are among the 22 students who will be attending the Yale Norfolk School of Art's undergraduate summer residency this year. The highly-selective six-week program, which solicits nominations for students from universities across the country, very rarely accepts more than one student from a university per year.
This year's program, led by co-directors and artists Byron Kim and Lisa Sigal, will focus on the subject "The Shape of Empathy" through a series of visiting artist lectures, classes, and studio visits. The residency is housed at the Battell Stoeckel Estate in Norfolk, Connecticut.
Ajunie Virk, who works primarily in 3D animation, video, and collage, said she was looking forward to the opportunity to focus intensely on one or two projects. "Here in college everything is very fast paced — it's project-after-project-after-project. But a residency is a place where you can spend prolonged periods of time on specific projects and concepts."
Virk said she was also drawn to the theme of empathy, which dovetails with her work's exploration of nostalgic childhood objects and cultural practices. The program is a unique opportunity to understand what empathy means to people from different cultural backgrounds, she said.
Ester Petukhova, whose work explores the construction of her hybrid Russian-American identity as a refugee, said she was especially excited to study with Byron Kim. "He is someone who is in tune with two different kinds of artistic discourse—one being the critical and one being the technical—and I find that it's a really exciting time to operate in both modes." She first saw Kim's work in the 2019 Miller ICA show "This Skin of Ours."
With a passion for painting, Petukhova also said she was excited to learn from and build relationships with artists from Yale's painting program, widely considered the preeminent program in the country. "We're really going to be pushing ourselves throughout the program, into uncomfortable realms sometimes. The program really teaches us how to become working artists, which is my goal."