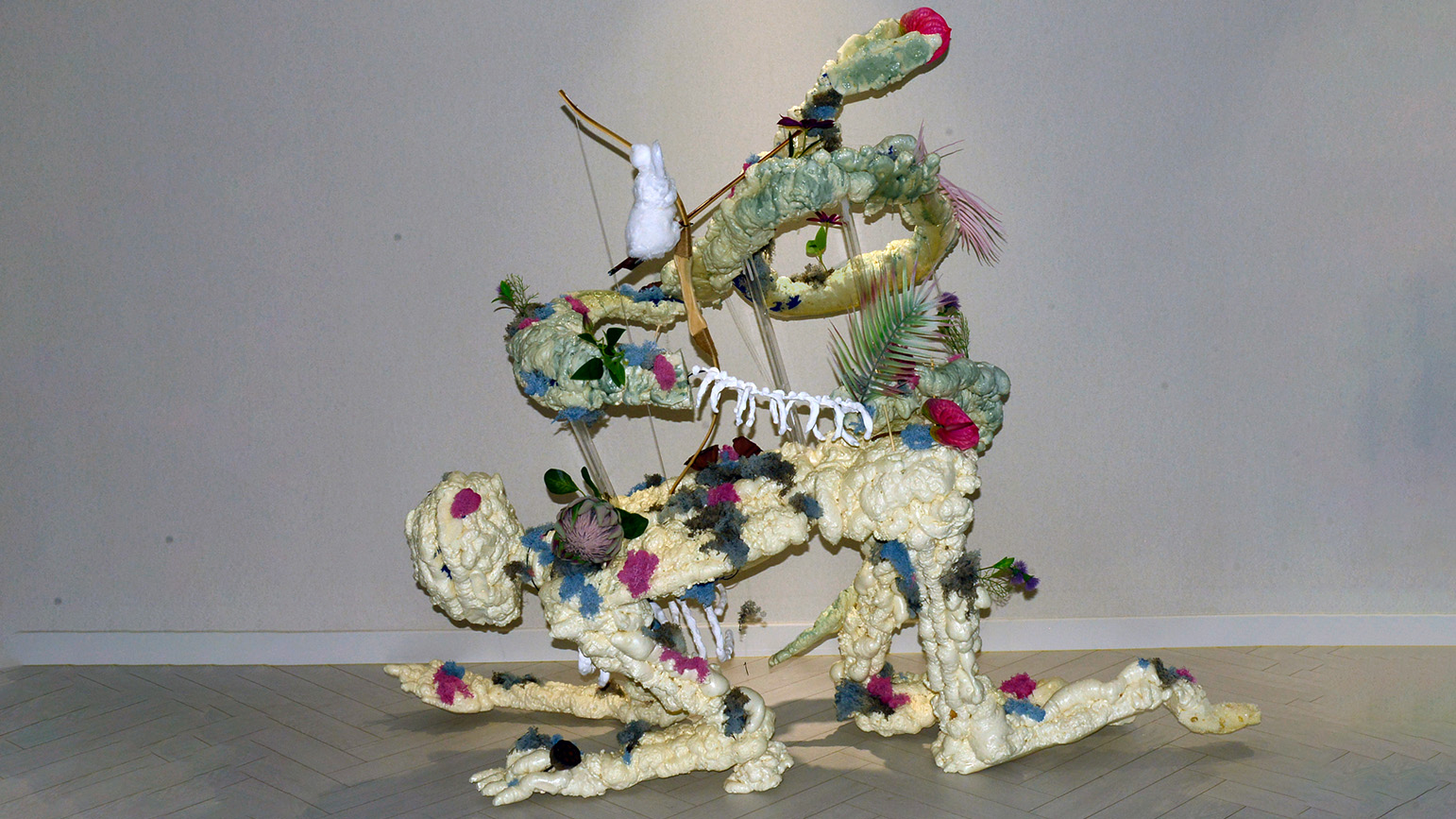 Chloe Cho's solo exhibition "사랑, 사랑, 사랑. (Love, Love, Love.) — The Gen Z Romanticism" is on view in Masan, South Korea, December 14-20. The exhibition includes work across medium, including sculptures and moving image works.
Artist Statement
The exhibition has a penetrating theme of love: the love — the desire — I felt in certain situations, with certain objects, or about certain stories.
The love I am portraying may be gruesome or even grotesque, yet I thought love does not always have to be beautiful.
It can sometimes be dark, funny, or sad.
My works usually have a style of dark-romance and humor, therefore I decided to share this love I felt with more people,
because such world we are living in right now really lacks affection and love.