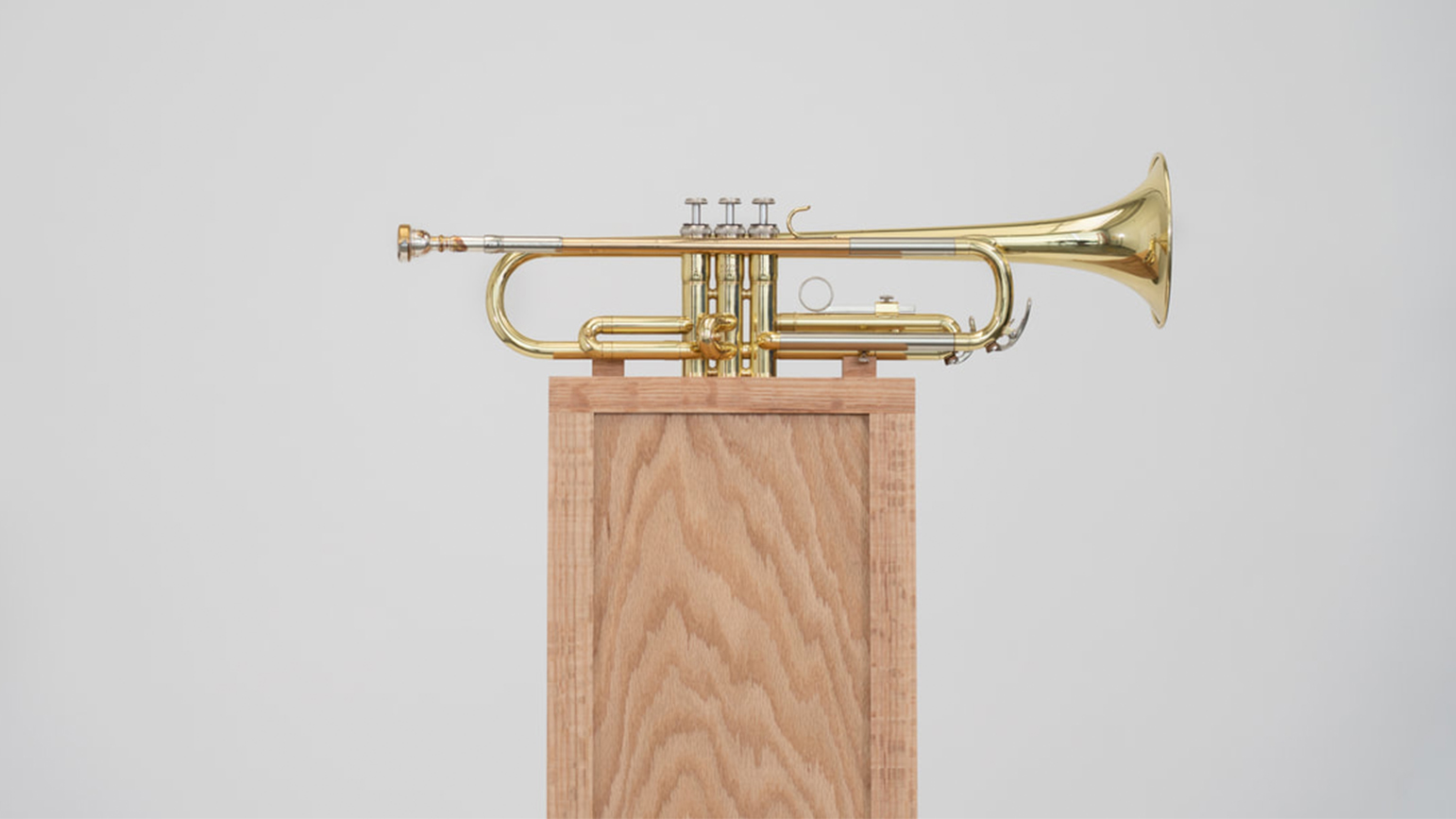 The Wiregrass Museum of Art (WMA) named Sculpture Technician Lauren O'Connor-Korb as the recipient of the Judge's Prize for her work "The Soloist" in the online exhibition "B20: Wiregrass Biennial." The Judge's Prize was chosen by Jackie Clay, executive director of the Coleman Center for the Arts, a contemporary art space in York, Alabama. It is awarded to the artist the judge selects as having the best overall work in the show.
"'B20: Wiregrass Biennial' marks the gathering of really exceptional work during uncommon times. Work that was likely created, completed, or submitted preceding our current uncertainty, uprising, and coming together. And just as our commitments to vacation or belief in systems have shifted, reshaped and shifted again, the works of Jasper Lee [winner of the Alabama Prize] and Lauren O'Connor-Korb – beautifully executed and complex in meaning – can also be read as particularly resonate in our mutable now," said Clay.
"'The Soloist' was my way of thinking about what it means to be human in a world that seems to be getting increasingly inhuman or perhaps just inhumane. It's a sentiment I have been reflecting on quite a bit in the last six months as I try to reconcile what it means to be an artist and educator in 2020. The WMA's support of the arts and artists feels especially meaningful in this moment, and I feel incredibly humbled to receive the Judge's Prize and have my work be featured alongside so many other talented Southern artists," said O'Connor-Korb.
"B20: Wiregrass Biennial" (July 16-September 26, 2020) presented works from 39 of the most engaging contemporary artists living and working in the Southeast today. Prior to coming to CMU, O'Connor-Korb lived and worked in Athens, GA. The 38 pieces making up "B20" were selected by three jurors — Angie L. Barry, the curator exhibitions and collections at the Gadsden Arts Center & Museum in Quincy, Florida; Mario Gallardo, the founder and executive director of the Walnut Gallery, a contemporary art gallery, in Gadsden, Alabama; and Dave Brown, partner at PushCrankPress, a full-service advertising agency in Dothan, Alabama.