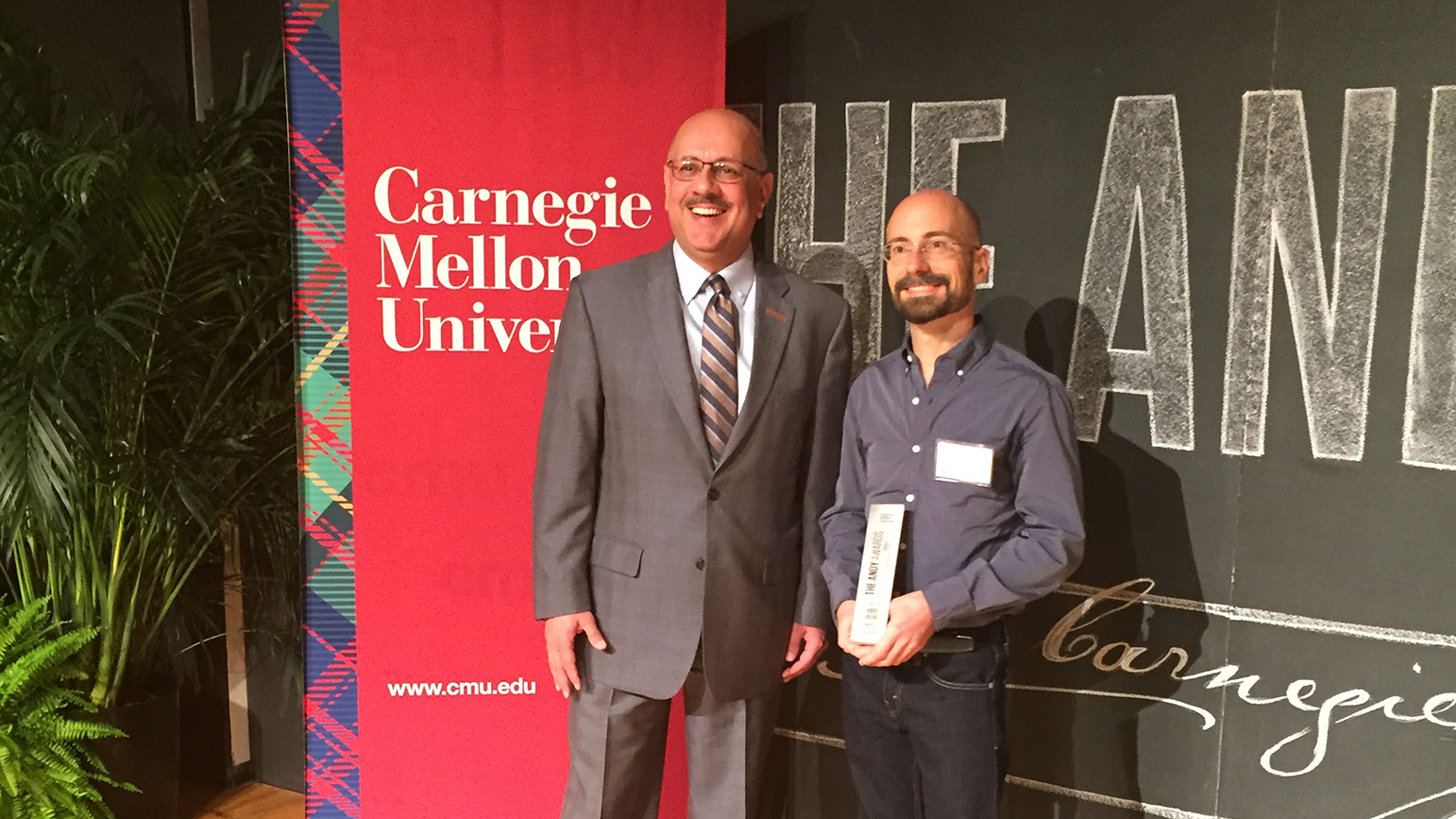 For 21 years, the 1992 CMU art alumnus has been responsible for maintaining the electronic, computing and audio-visual equipment for the school. In addition to keeping things running, he has led major improvement projects, such as upgrading the media resources and designing and installing a new projection system in the Kresge Theater.
This past year, Kollar created a video projection wall that displays faculty and student works. He designed an electronic photo roster and calendar of events, and made two displays that feature publications authored by faculty. Kollar also helped to produce the new and improved school website.
Richard Pell, an associate professor of art, said Kollar goes above and beyond his job description.
"Every summer on his own initiative, he devises and suggests a project to the benefit of the school, and implements the work himself," Pell wrote in his nominating letter. "Bob encompasses the union of the technological and the artistic that is the hallmark of the School of Art. Bob Kollar is a treasure."
John Carson, former head of the school, said Kollar is a "wizard" in solving computer problems for faculty and praised his dedication, efficiency and willingness to go beyond his official job duties.
In a supporting letter, Golan Levin, an associate professor of electronic art, said the School of Art's top national ranking in multimedia education is partly a result of Kollar's efforts.
"There is simply no doubt in my mind that we have only been able to achieve this because of the tireless, quiet and exceptionally competent support of Bob Kollar," Levin said.