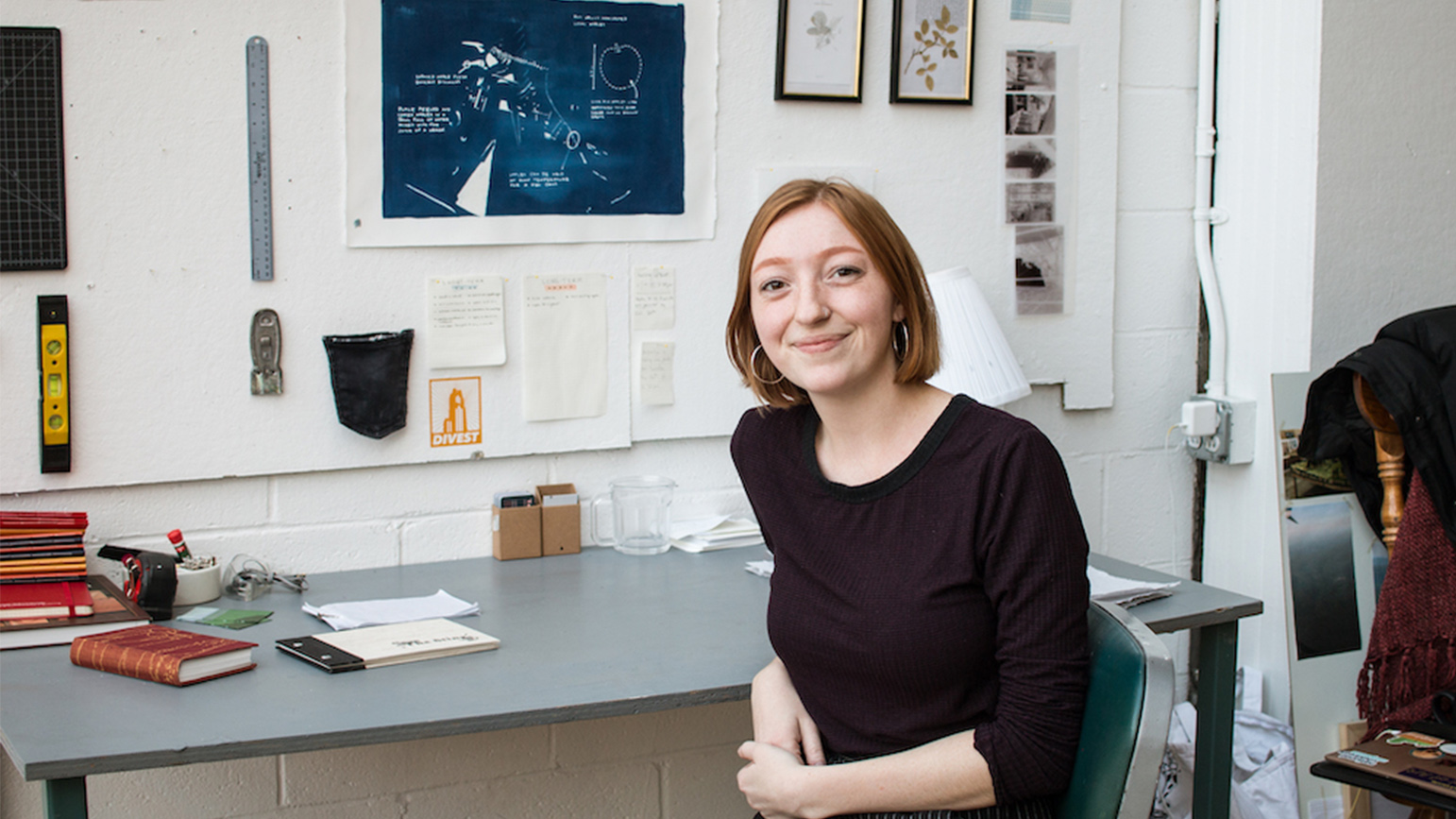 Today, our Senior Spotlight is on Taylor Vence!
Briefly describe your artistic practice.
In short, I make prints and books about strange, funny, and unsettling interactions between humans and the natural world. I like sets and collections, and thinking about how the interaction of materials can help support the interactions that I'm representing.
What are you currently working on?
Through this semester, I've been working on a project that captures the rolling landscape of my hometown in Ohio. I drive a lot when I'm home, and I'm interested in how the land in between destinations functions as negative space. What started as a series of very print-intensive artist's books has evolved into a photography project. I stitched together this 200-inch long panorama, and I hope that eventually can bind it into a leporello style book.
How has your artistic practice changed since you started working entirely from home?
Because I don't have access to the print shop, I've been focusing much more on mediums that are within my means. Rural Ohio influences a lot of my work, and it's been refreshing to be immersed in that world rather than having to imagine it. I feel like my work is much more textural and less forced because of this close proximity.