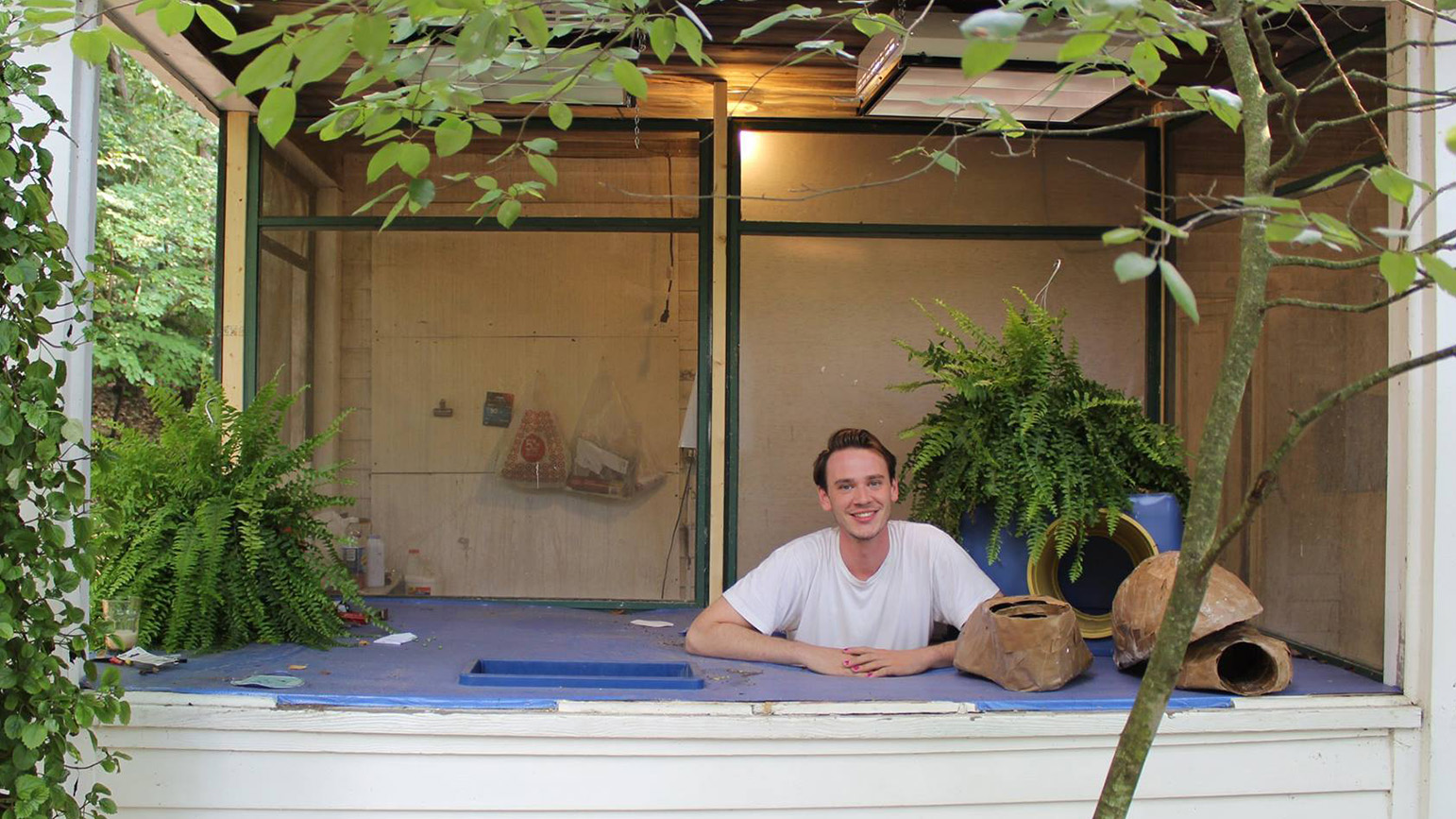 The School of Art is pleased to welcome our new Sculpture Technician, Michael Meulhaupt! Michael joins CMU from the University of Texas at Austin where he was the Manager of the Sculpture Lab in the Department of Art.
As an artist, Michael's work has taken many forms, ranging from large installations, sculptural objects, video, and most recently functional furniture. His furniture is constructed from discrete parts: materials found on the curb, belts from his partner's late father, craigslist purchases, his old clothes, pieces of other furniture, and various other objects.
Michael has exhibited his own work nationally, and has attended a number of recognized Artist-in-Residence programs including the Skowhegan School of Painting and Sculpture, Oxbow School of Art, the Vermont Studio Center, and ACRE Projects. He holds a BFA from Virginia Commonwealth University and an MFA from The University of Texas at Austin.
Michael is also a founding member of Partial Shade, a nomadic curatorial project focused on hosting exhibitions in non-traditional art spaces with work that is responsive to, considerate of, and affected by its environment.
At CMU, Michael oversees the wood shop, metal shop, ceramics studio, vacuum former, and mold making/casting facilities.
"In both my creative practice and career in the arts, I'm drawn to the boundless possibilities of sculpture," said Michael. "At CMU, I'm looking forward to helping students discover how sculpture is a unique medium to express their own ideas."