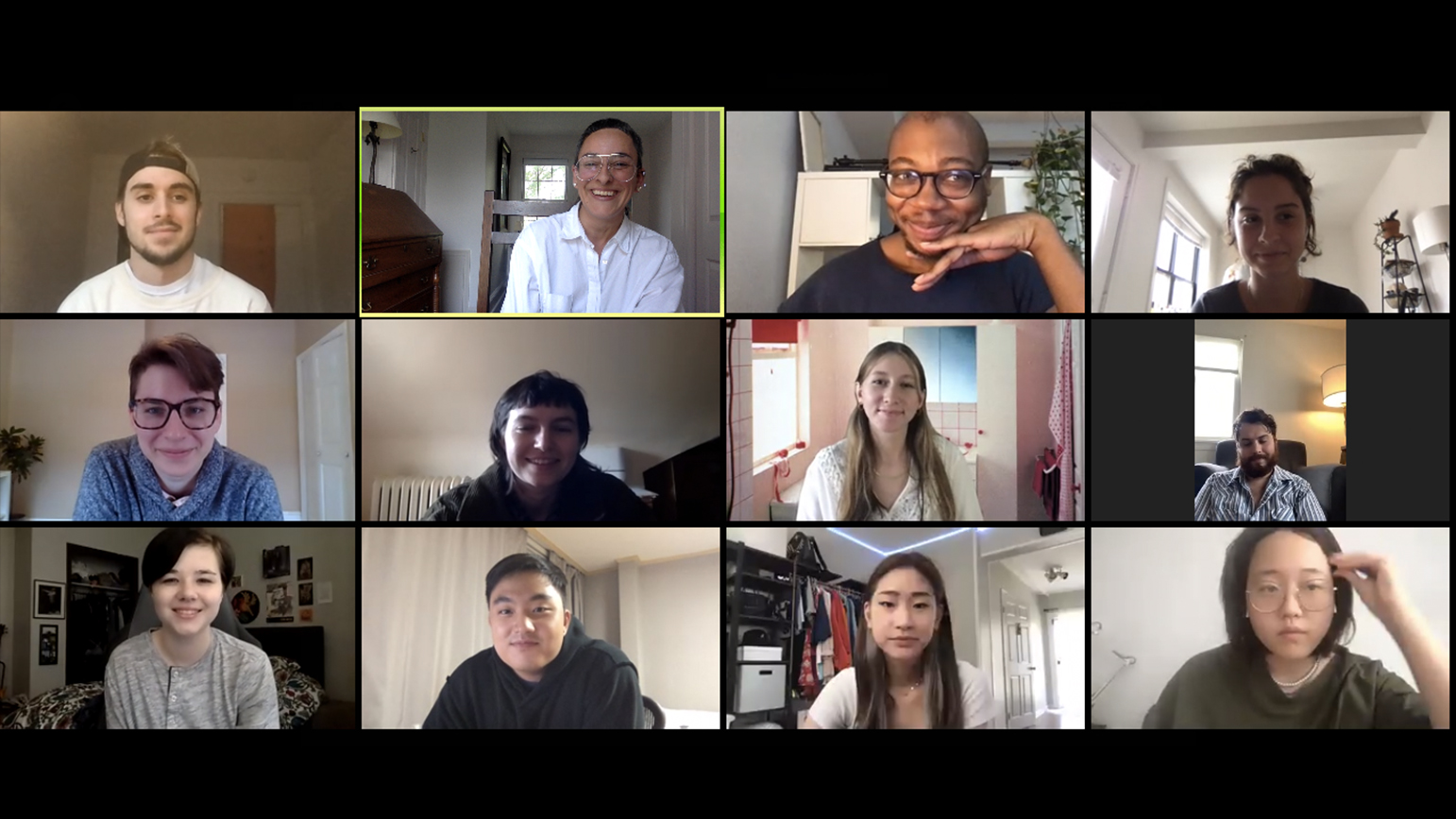 This fall, all School of Art undergraduate courses will welcome guest artists, curators, and scholars for intimate conversations with students. Taking advantage of CMU's hybrid format for the semester, visits take place remotely, allowing for guests from our region, across the country, and even around the world to join classes. Over the course of the term, the School will host nearly 100 virtual visitors.
Visiting artists and scholars are chosen by professors with the aim of increasing the diversity and range of perspectives presented in courses. The small size of courses allows for more personal conversations, allowing students to ask questions and engage more deeply in the visitor's work.
Below is a small sample of the visitors for the term:
Local guests include: photographer, filmmaker, and multimedia producer Njaimeh Njie; socially-engaged theater group Hatch Arts Collective, and multimedia artist La'Vendar Freddy (Ricardo Iamurri Robinson).
Visiting artists from across the country include: multimedia artist William Cordova, whose work includes installation, drawing, and sculpture; animator and Director of the award-winning short film "Substance" Jamaal Bradley; new media artist Morehshin Allahyari; performance artist and film director Patty Chang; and multimedia artist Sadie Barnette, whose work includes photography, drawing, objects and installations.
Visiting scholars from across the country include: Thomas J. Lax, Curator of Media and Performance at the Museum of Modern Art; independent curator Larry Ossei-Mensah, who co-founded the global collective ArtNoir; and artist Allan daSouza, who wrote the book How Art Can Be Thought: A Handbook for Change.
International visitors include: art historian Yoshie Kojima (Japan), 3D artist Auriea Harvey, whose work blends the virtual and the real (Italy); and Yasufumi Nakamori, Senior Curator of International Art (Photography) at Tate Modern (UK).
Image: D'Angelo Lovell Williams joins Professor Katherine Hubbard's Imaging Liveness class