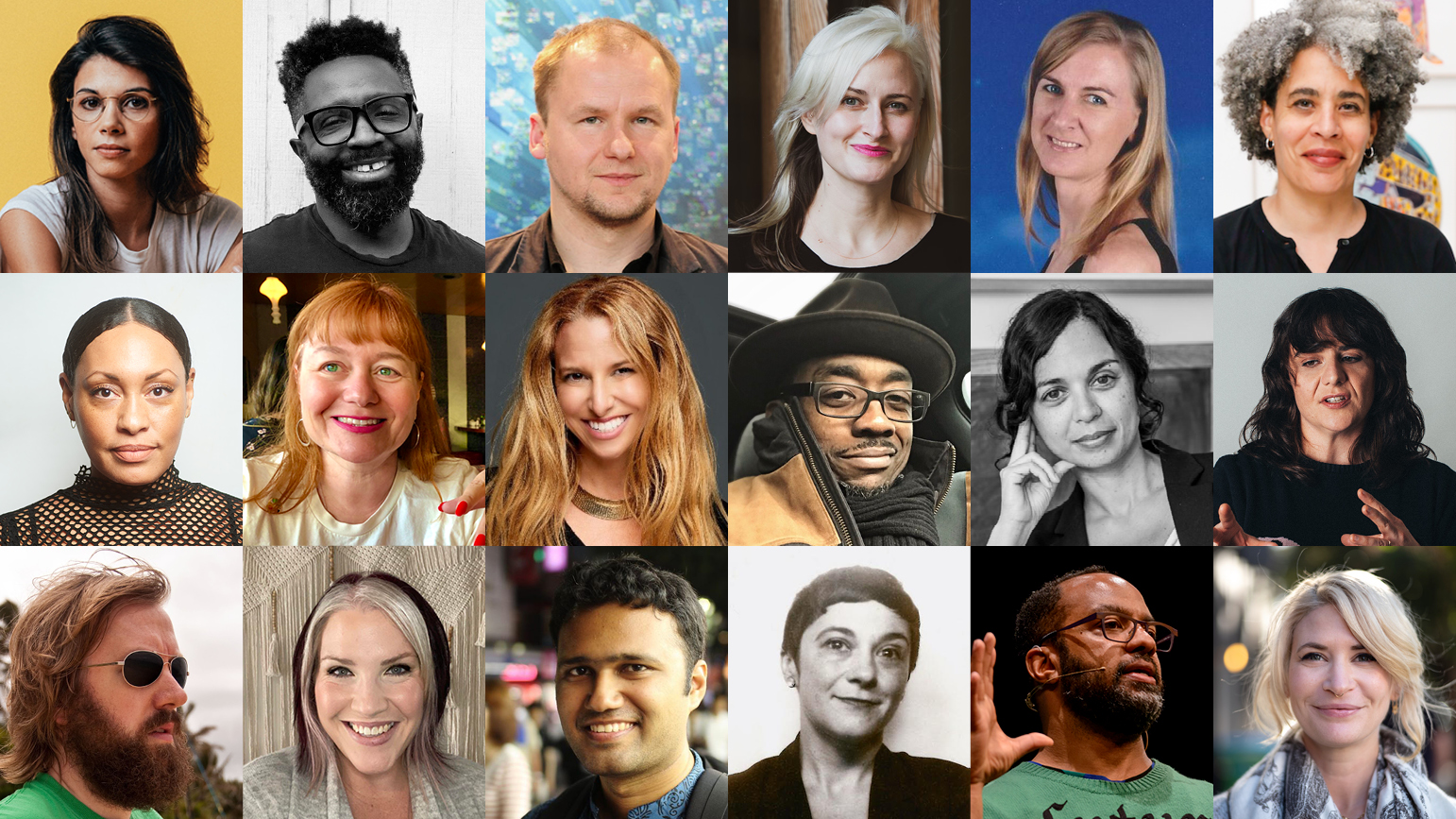 This academic year, the School of Art has launched a new career-focused series, titled Student / Futures, which helps students answer the perennial question "what do I do after I graduate?" Each month, a group of industry experts convenes with students over Zoom to share their own experiences, offer insights into a wide array of careers, give advice for how to land a job or internship, and answer questions. The series also offers students opportunities to network with recruiters and leaders in emerging technology, innovative art spaces, and other creative fields.
Student / Futures demonstrates the versatility of a BFA or BXA degree in the current economy and shows students industries and careers they may not have previously considered. From grassroots nonprofits to some of the world's largest companies, employers have shared that they are looking for people who are flexible, innovative, simultaneously self-directed and collaborative, responsive to critical feedback, and able to adapt to rapidly changing circumstances.
With the onset of the COVID-19 pandemic, Student / Futures also examines how the nature of work may be shifting across industries. Panelists discuss what the future may hold for their respective industries, whether that's the challenges of working remotely or confronting a decline in funding for art spaces.
The panels scheduled and held thus far this academic year are:
Immersive Futures
How can art students tap into new immersive technologies such as virtual or augmented reality, virtual production, and other modes of immersive media creation?
Jessica Brillhart / MxR Lab, USC Institute for Creative Technologies
Joanna Popper / HP
Kay Meseberg / ARTE
Timoni West / Unity Technologies
Art Spaces
How do emerging artists navigate art world organizations such as galleries, art fairs, nonprofits, and museums?
Airrion Copeland / Compound
Lisa Dent / Artspace New Haven
Danielle Linzer / The Andy Warhol Museum
Nico Wheadon / Independent art advisor, curator, educator, and writer
Animation
How can students get noticed in the highly-competitive field of animation?
Jamaal Bradley / Valve Software
Cat Gulácsy / The Animation Project, Inc. / ACCESS: VFX
Brooke Keesling / Bento Box Entertainment
Sara McConnell / Netflix Animation
Creative Technologies
How are artists and creatives shaping new technologies that change how we interact with one another and with the world?
Dana Castro / HP
Rubaiat Habib / Adobe Research
Alex Thayer / Amazon
Design and Creative Media
How have new approaches to media shifted design, marketing, branding, entertainment, and more?
Rebecca Gimenez / IA Collaborative
Kelli Miller / And/Or Studio
Forest Young / Wolff Olins
Two other panels are slated for later this semester, one on publishing and one on media production.