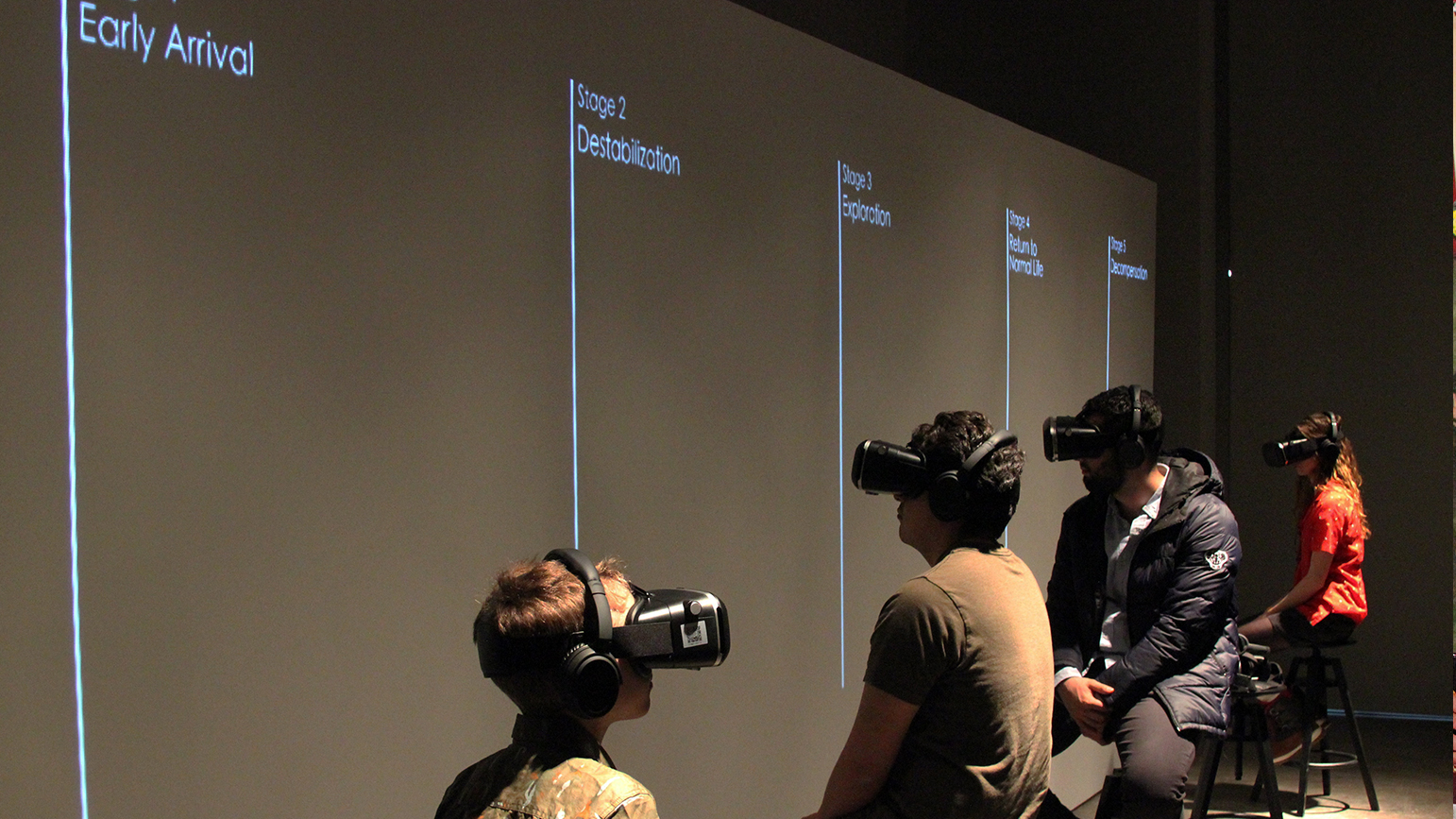 The School of Art comes in at #1 on College Choice's 2017 ranking of the 25 Best MFA Programs in the United States, with Yale University and UCLA rounding out the top three.
The School of Art's MFA Program has a long history marked by innovative approaches to pedagogy. The school was one of the first in the US to formalize an area of study for Contextual/Social Practice in the 1980s, which continues to inform the MFA degree, and has upheld a unique three year program that engenders self-directed research and interdisciplinary artmaking. MFA students' practices are marked by an expansive interest in and integration of fields beyond the fine arts, such as experimental game theory, physical computing, environmental research, and more.
With only six students per year, graduate candidates engage directly with faculty mentors and distinguished visitors, have individual studios, and gain teaching experience through their graduate assistantships. Further, the School of Art's recent appointment of Professor Jon Rubin as the first director of its MFA Program marks the beginning of another phase of evolution in the program which will establish a core MFA faculty and provide increased resources for studio-based work and research.
The School of Art is ranked #6 overall and #1 for time-based media by US News & World Report. Carnegie Mellon University also received accolades in 2017 as #14 in the world for its combined Art & Design programs by Top Universities, sharing the spotlight with Aalto University in Finland, Goldsmiths in the UK, Tsinghua University in China, and Universidad Nacional Autónoma de México (UNAM).