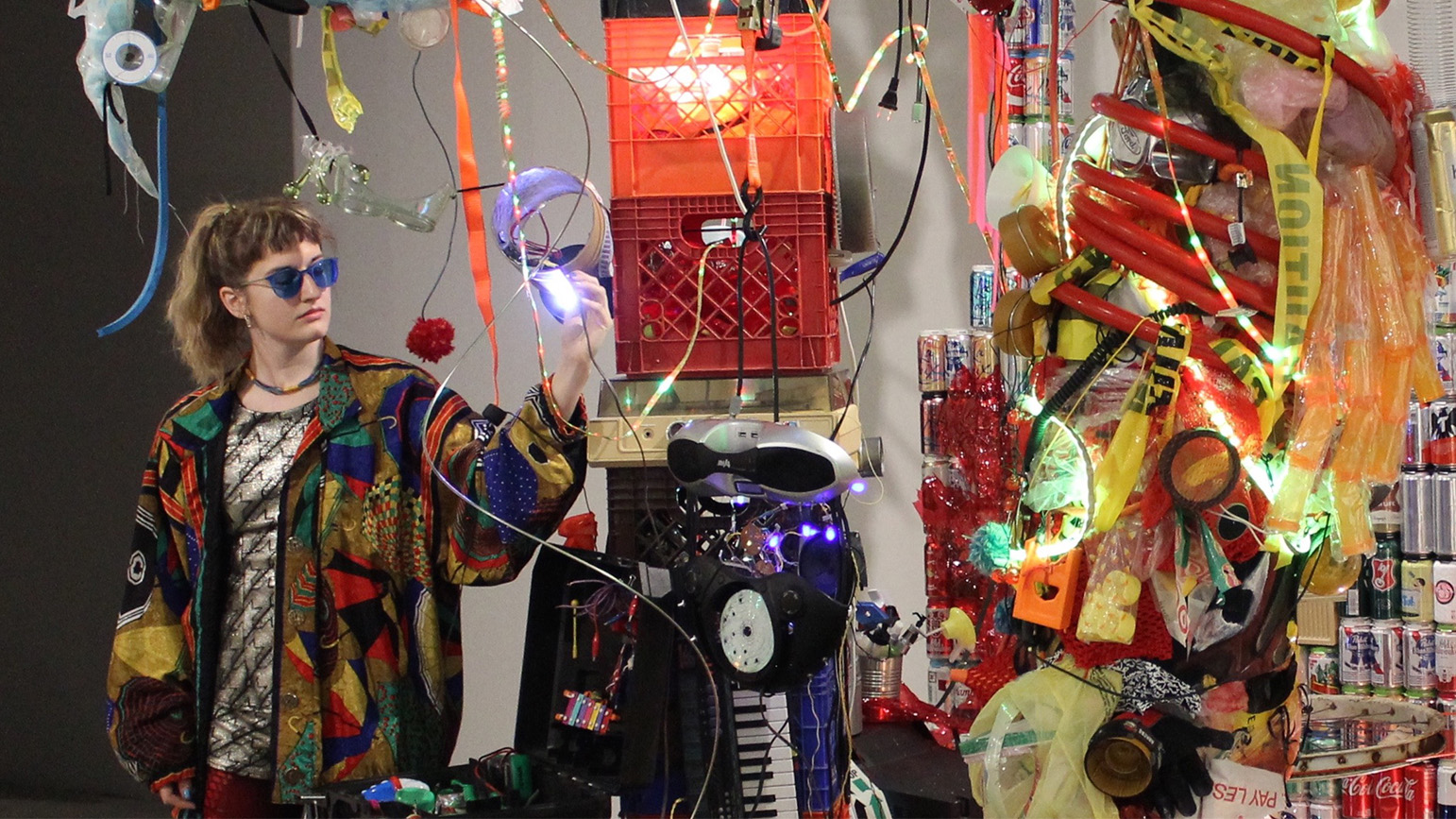 The School of Art is pleased to welcome our new Digital and Physical Computing Technician, Jenna Boyles! Jenna has previously taught courses in physical computing and new media at the School of the Art Institute of Chicago, the University of Illinois at Chicago, and at Indiana University Northwest.
As an artist, Jenna works sculpturally with electronics and things-considered-trash using craft-based techniques. Encompassing both discarded physical materials and digital information trails, her work examines how humans interact with and share the material they encounter on a daily basis. Responding to the vast amount of waste created by technological change, she employs spontaneous play and meticulous organization to articulate the ubiquity and resonance of unwanted things. Her work transforms this "trash" into conduits of memory. She has presented her work at Experimental Sound Studio, Generator Space, Mana Contemporary, EXPO Chicago, and the Children's Museum of Pittsburgh, among others.
At CMU, Jenna oversees the physical computing lab, 3D printers, and laser cutters. She brings the same attention to systems of waste and creative reuse she uses in her own practice to the facilities she oversees at CMU.
Jenna received her BFA from Maryland Institute College of Art and her MFA from the School of the Art Institute of Chicago. A native of the Pittsburgh region, Jenna also participated in our Pre-College program as a high school student!
"Growing up in a rural area outside of Pittsburgh, my experiences at museums and taking classes here as a kid shaped my sense of culture, self, and community," said Jenna. "Being back at CMU has me recalling all these vivid memories of figure painting in the CFA classrooms and learning to weld in Doherty."