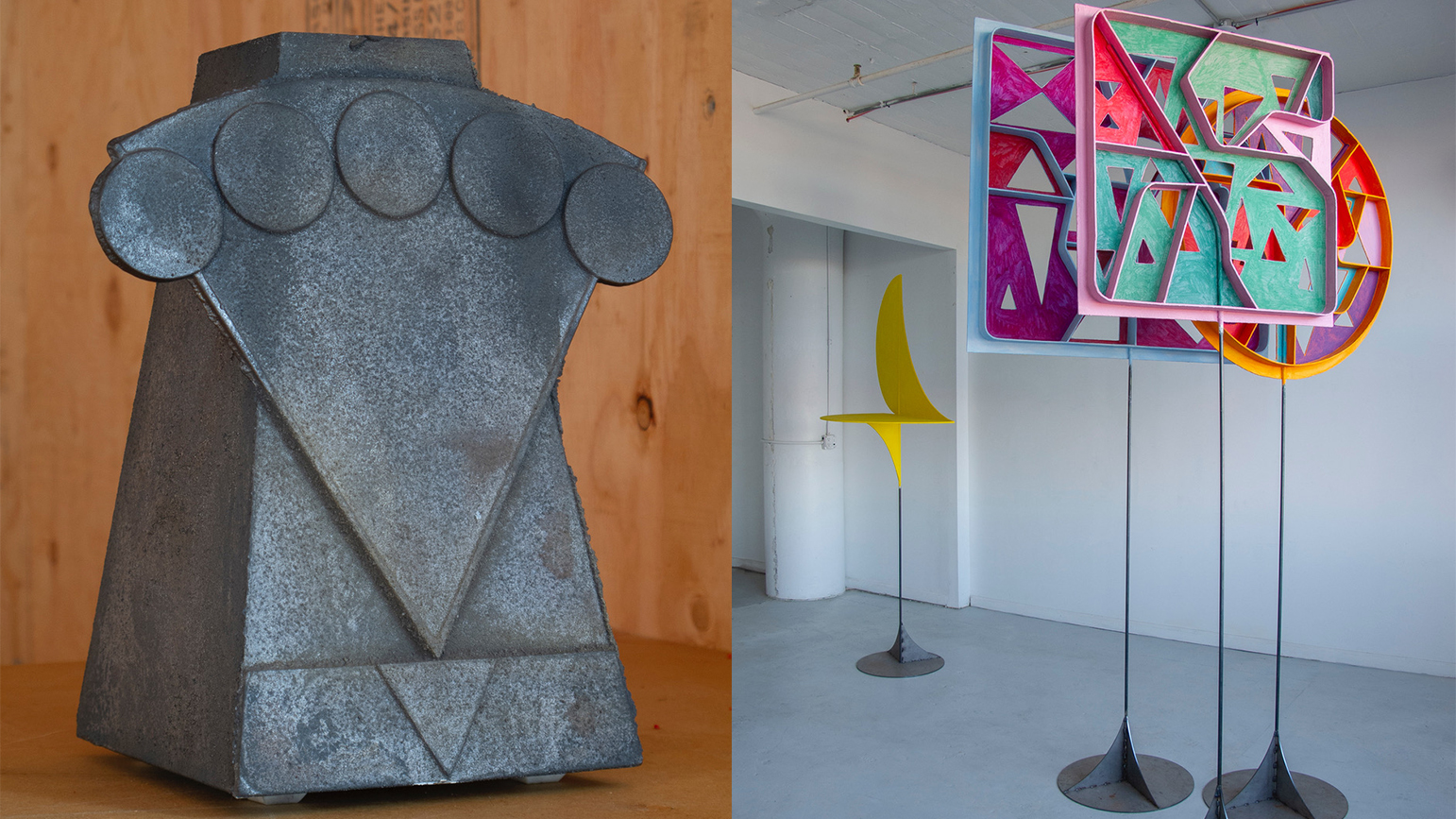 The School of Art is pleased to announce that Halsey Rodman will be joining the faculty for the 2020-21 academic year as the Kraus Distinguished Visiting Professor of Art. An accomplished artist and educator, Rodman is Co-Chair of the Sculpture Discipline for Bard College's MFA program, a Critic in for the Painting and Printmaking MFA program at Yale, and has taught at Harvard, Columbia, Rutgers, Cooper Union, RISD and others.
Rodman's eclectic sculptural practice makes visible the instability of objects, demonstrating how objects are part of a constantly shifting world rather than something permanent and unchangeable. Through using various techniques to create what Rodman terms "minimal difference," viewers are made of aware of how an object is historical and fragmentary rather than a seamless whole. This allows viewers to consider how objects shift and change based on various frames of reference including time, form, politics, culture, environment, and many others. His works often integrate gestural painting, diagrammatic drawing, and intense color with sculptural and architectural constructions.
Rodman's work has been showed widely both nationally and internationally. Solo exhibitions and projects include "Gradually/We Become Aware/Of A Hum In The Room" at High Desert Test Sites in Joshua Tree, CA; "Towards the Possibility of Existing in Three Places at Once" at the Portland Institute of Contemporary Art in Portland, OR; and a solo presentation at the biennial "Portugal Arte 10" in Lisbon, Portugal.
The Kraus Distinguished Visiting Professorship was established in honor of Herbert T. Olds Jr. and is made possible through the generous support of Jill Gansman Kraus and Peter Kraus.