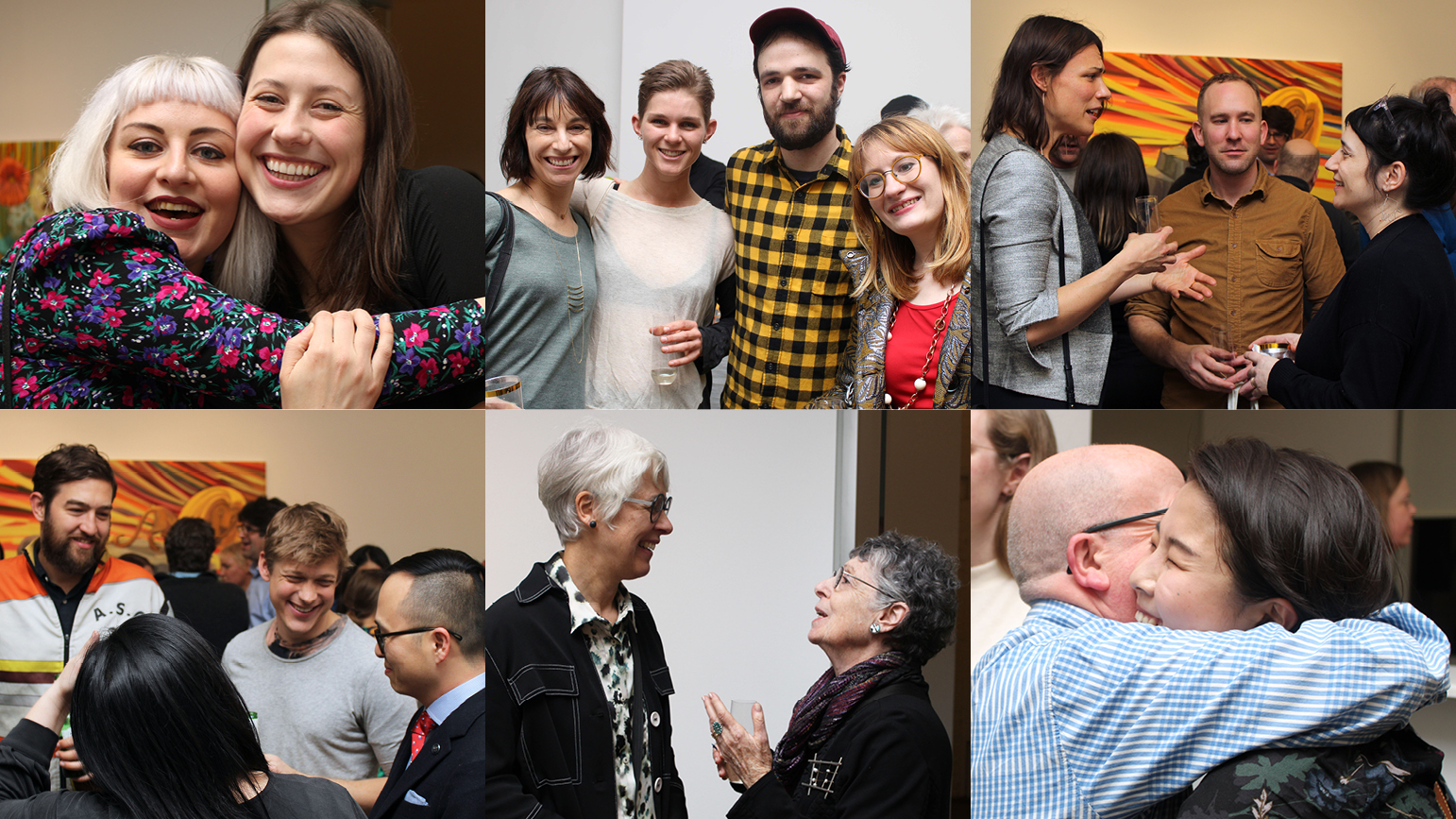 Thanks to all alumni and friends of the School of Art who joined us at PPOW Gallery in New York City on Friday! We enjoyed catching up with alumni both recent and from many years ago, all of whom give us many reasons to be proud.
The party coincided with the College Art Association (CAA) Conference, which annually presents the latest scholarship in art practice and history by leading artists, academics, curators, critics, and other visual arts professionals. This year, we were especially honored to celebrate Professor Susanne Slavick, who received the 2019 Distinguished Teaching of Art Award.
"For everyone who and anyone who has ever engaged with Susanne," said Head of School Charlie White, "they realize that they've been affected by her, they've been changed and built by her."
Speaking to alumni, Professor Slavick remarked,"Your work, your successes, your failures, your inquiries collectively just never cease to amaze me. I feel so lucky that teaching is learning, it's mutual, it's perpetual, and it never stops mattering, just like art."
Several School of Art faculty members also chaired and presented on panels during the CAA conference. Professor Angela Washko spoke on digital art and activism, Professor Slavick gave a talk on her traveling curatorial project UNLOADED, Professor Jongwoo Jeremy Kim chaired a panel on climate change and British art, and Melissa Ragona co-chaired and presented on a panel on the curator Sally Dixon.
See more images of our event over on our Facebook page!