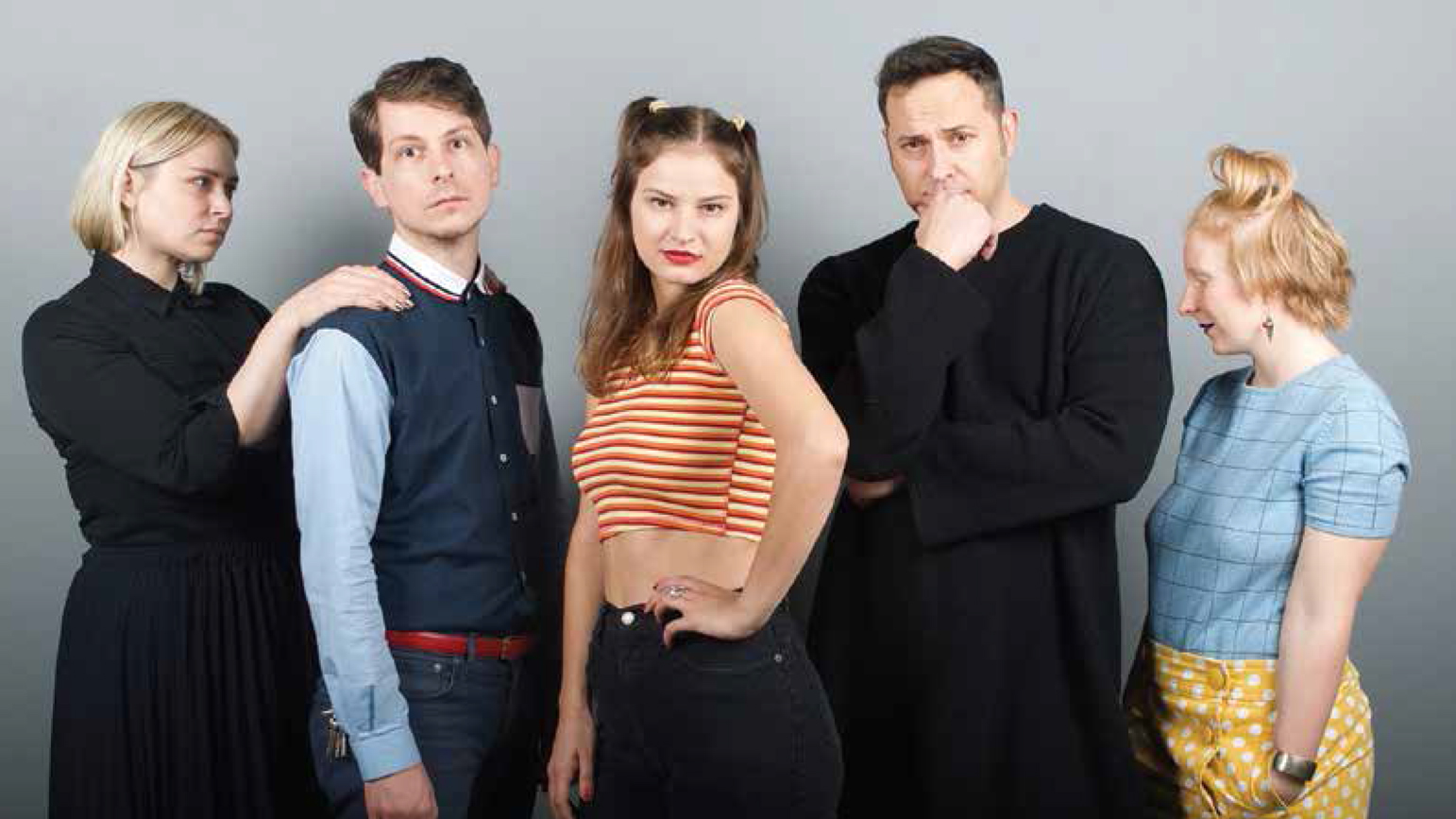 New works by 2017 MFA Thesis candidates: Kevin Brophy, Adam Milner, Hannah Epstein, Moses Williams, Brittany De Nigris. Yout the show and talk with the artists 6-8pm. View Miller Gallery exhibition page
Talks/performances are in the following order:
6:10 Brittany
6:30 Adam
6:50 *intermission/floor change*
7:00 Kevin
7:20 Hannah
7:40 Moses
Spend some quality time with the fam. CMU School of Art MFA class of 2017 present three floors of experiential and intriguing installation, sculptures and performance. Join us for All There, an evening of artist-led introductions to the work.
"The concept of family has been hijacked by privilege, defined by heteronormative structures, and destroyed across decades of global expansion and individual attrition. So what is the family—the "fam"—that we claim today? … The reality of family is far messier than anything on screen: no credits will roll at the close of our days, no wardrobe changes will remove the stains of guilt and regret. A family fills this gallery, in all of the complexity, anxiety, and turbulence of the real thing. This is Fam today." – Charlie White, Regina and Marlin Miller Professor, Head of the School of Art.