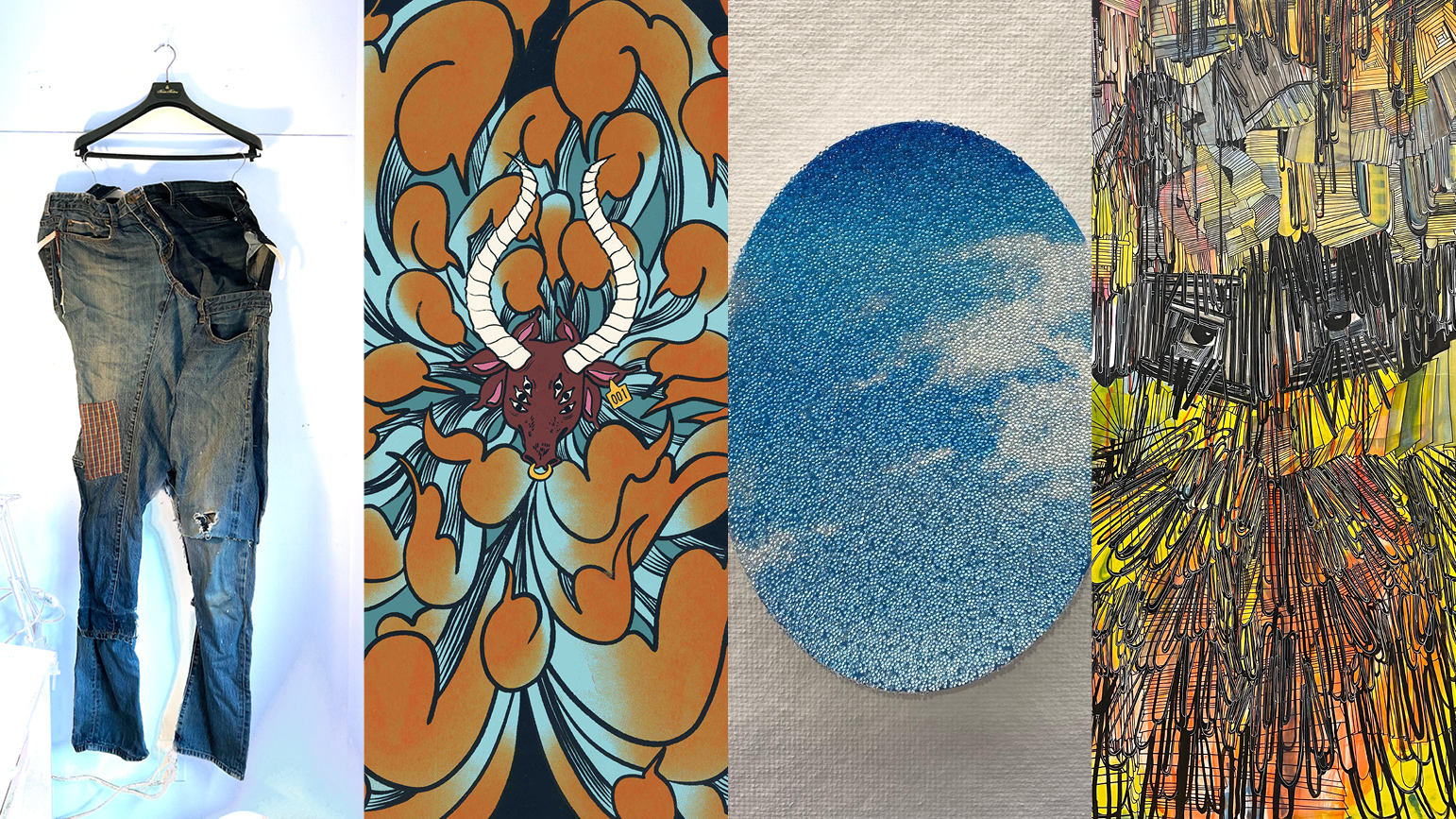 The School of Art congratulates the winners of our annual art awards! See the work in person in the Art Awards Exhibition in the Ellis Gallery from April 19 – 24.
First Year Awards
Jocelyn Harte
Aidan Hong
Anastasia Jungle-Wagner
Avery Lavine
Sophomore Awards
Mimi Chuang
Karny
Arin Pantja
Hsuan-Ju (Jamie) Tseng
Junior Awards
Stella Davis
Leah Minsky
Eujin Ra
Jennifer Shin
Mila Fejzo
Senior Awards
Angelica Bonilla (A. B.) Fominaya
Magda Gourinchas
Cassandra Scheier
Ajunie Virk
Caro Kroger, Majory Glassburn Francis Award
Dara Birnbaum Award
Ester Petukhova
Interdisciplinary Awards
Rebecca Shapass
Caroline Yoo
C.G. Douglas "Wrong-Way" Corrigan Travel Fellowship
Frankmarlin
Unless otherwise noted, all awards listed are Samuel Rosenberg Awards.