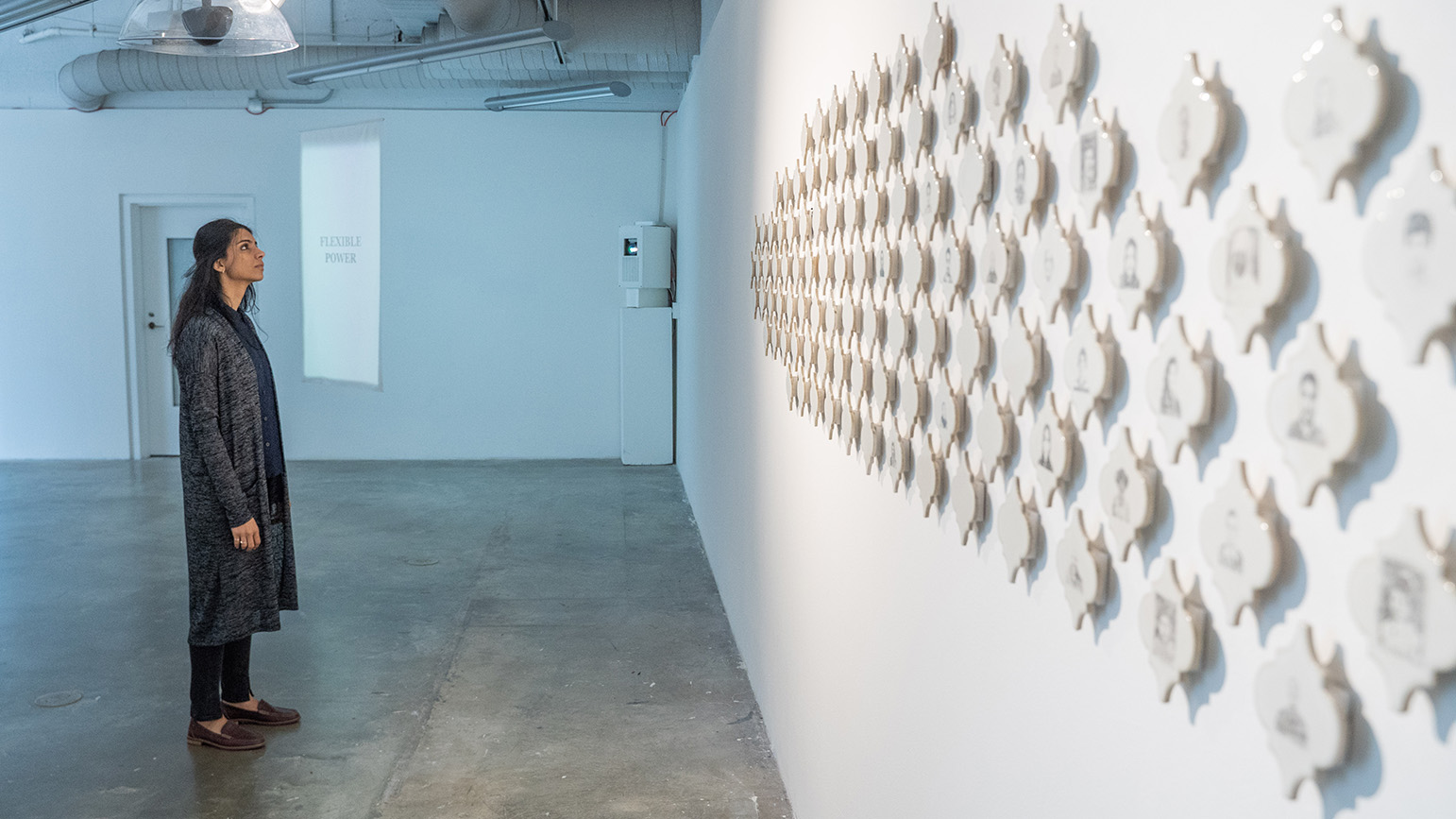 Sobia Ahmad MFA '24 was selected as a finalist for The Trawick Prize: Bethesda Contemporary Art Awards, an annual program honoring artists of the Washington D.C. region. As part of the awards program, Ahmad's work will also be featured in an exhibition at Gallery B in Bethesda, MD from September 9 through October 3.
"My interdisciplinary work explores how our deeply intimate struggles of belonging can inform larger conversations about national identity, notions of home, cultural memory and gender," Ahmad told District Fray Magazine. "Interlacing personal imagery with political symbolism, I reimagine ancestral rituals and storytelling as acts of liberation in the face of oppression. As an immigrant, I am interested in how uprooted communities create sanctuaries through spiritual practices, ancestral knowledge and inherited memories."
The award winners will be announced at a private reception on September 7.