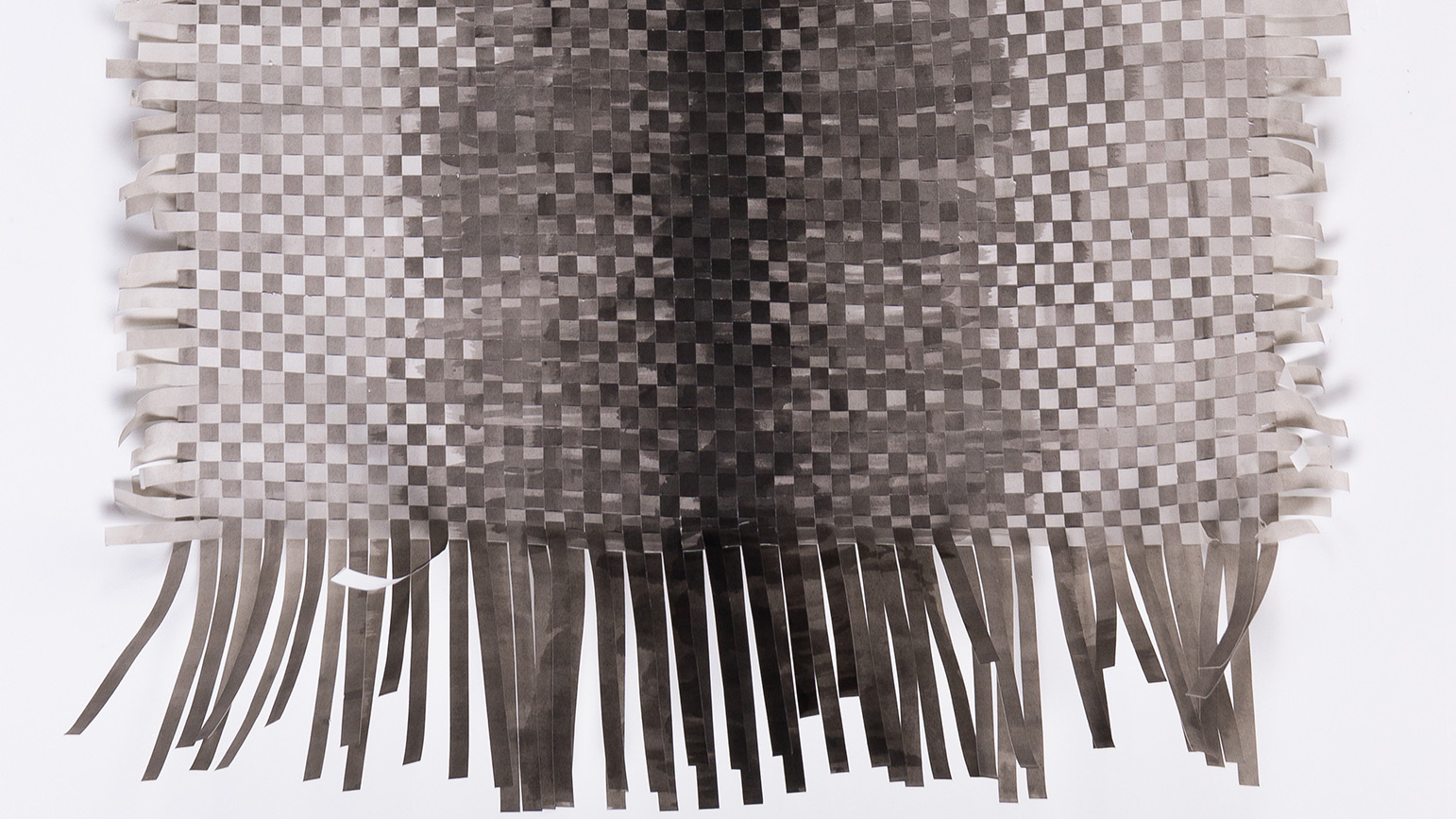 As part of the series "A Window to Europe: Through Art and Literature," Sobia Ahmad MFA '24 presented a solo exhibition at Plain Sight Gallery in Washington, DC, January 7-23.
When Sobia Ahmad read A Night Journey by French author Laurie Agusti, the themes of moving through darkness and fear of "the other" or "the unknown" reminded her of both a spiritual and a socio-political journey—of encountering one's own self and encountering those different from us. Inspired by this idea of light and darkness, Islamic mysticism, and recurrent dreams about Ahmad's grandfather's rice fields, this series of weavings was created as a way to approach and access ancestral mythic imagination through contemplative rituals of prayer and repetition. This particular weaving is made from paper dyed in India ink and is the length of the artist's body, evoking a prayer rug, a dream space, and inherited memories. In her dreams, Ahmad often visit her grandfather's rice fields in Pakistan, where she was born, and the courtyard of her childhood home. The title of the work, "In the Light and the Darkness of the Self and of the Other," is a reference to Etel Adnan's poetry.
"A Window to Europe: Through Literature and Art," a series of short exhibitions featuring eleven visual artists from the Washington, DC region who will create work in response to eleven books by European writers, as part of the 2021 Europe Readr project. The series is presented by Plain Sight DC and the EU National Institutes of Culture in Washington, DC.