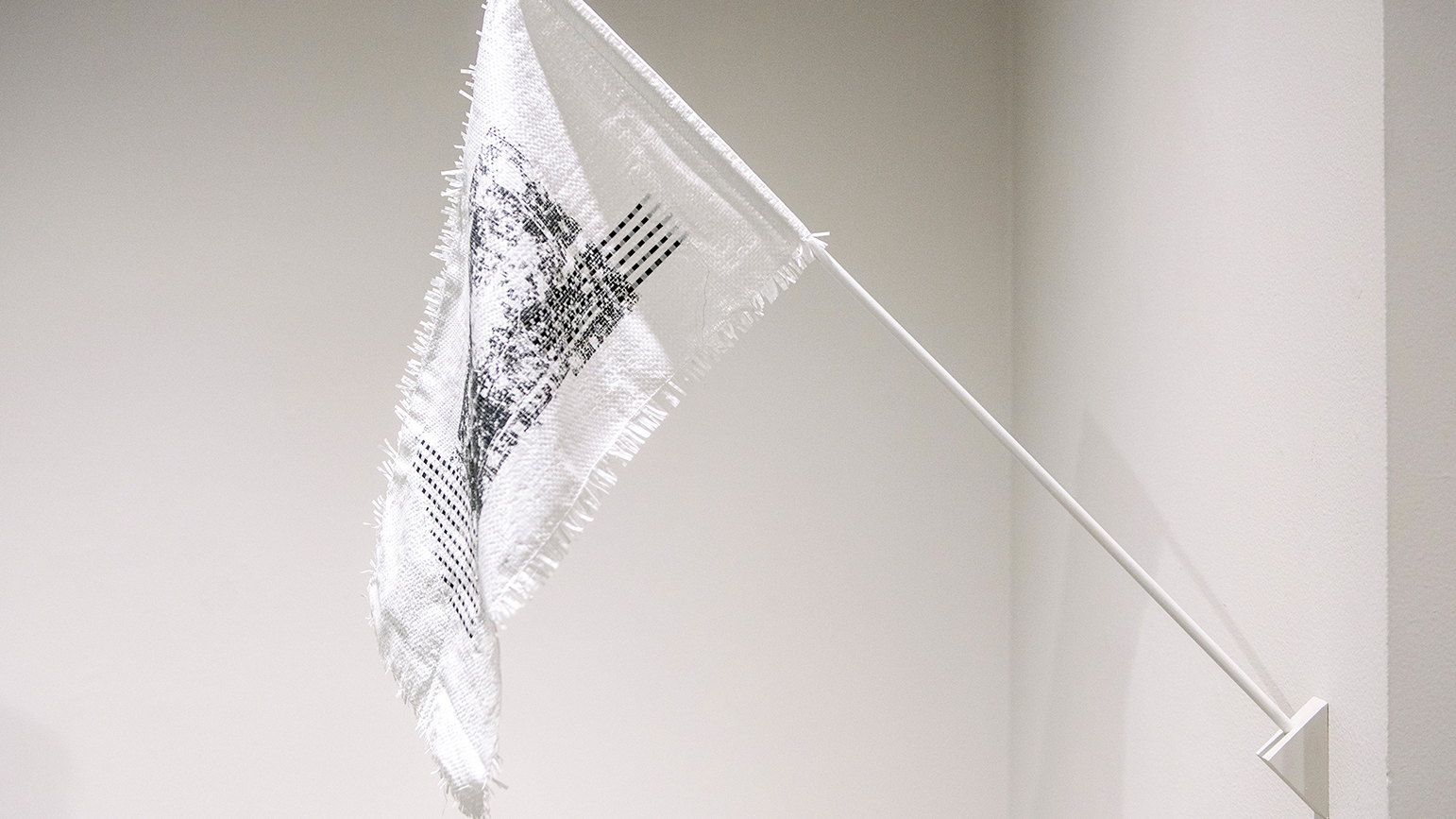 Sobia Ahmad MFA '24 is included in the exhibition "Take A Number: Artists and Bureaucracy" at the Arlington Arts Center, on view September 25 – December 18.
"Take a Number: Artists and Bureaucracy," features seven artists who explore, co-opt, and challenge bureaucratic systems and structures. They highlight the human impact of bureaucratic institutions, from the professional relationships between artists and arts organizations, to the obscure workings of financial systems, to the violent and deadly consequences wrought by global empires.
To most, art and bureaucracy couldn't be more distant. The traditional perception of Western art imagines it as a transcendent escape offering beauty, inspiration, and a departure from the mundane. Bureaucracy conjures the opposite reaction, mired by stagnation, inflexibility, and the complexity of large, hierarchical institutions. "Take a Number" challenges these rigid preconceptions, presenting artists who use the tools of bureaucracy—including archival research, photography, digital technology, and paperwork—and projects that explore bureaucracy's methodologies and its failures, both banal and catastrophic.