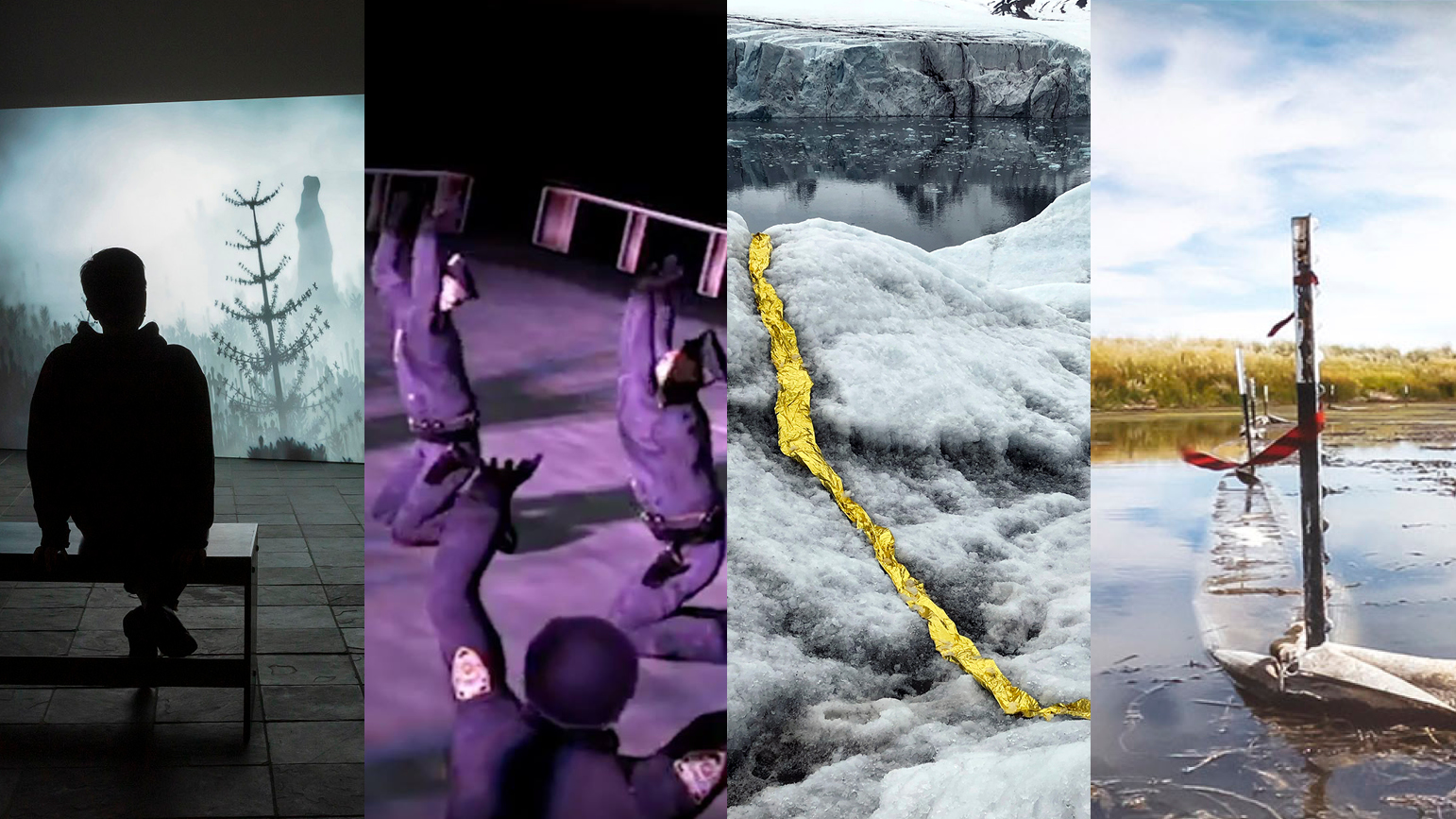 Graduating MFA students Nick Crockett, Joy Poulard Cruz, Shohei Katayama, and Erin Mallea, along with Professor Bob Bingham, exhibit video work in "Personal Structures" at the European Cultural Centre in Venice. The exhibition, which runs concurrent to the Venice Biennale, is on view May 11 through November 24.
Video Descriptions:
Nick Crockett's "Fire Underground" presents a speculative fantasy of the story of coal, tracing a pan-historical route from the first vertebrate amniotes to crawl onto land in the Carboniferous, through the coal mines and hollows of a fictionalized 1920s Appalachia, to the Museum a the End of History.
Joy Poulard Cruz's "Force Flex" renders a troupe of 2-D model police under the possession of non-denominational choreography ascribed through data collected from her solo performance in a motion capture lab.
Shohei Katayama's "Kintsukuroi / Golden Repair" is documentation of a land installation made during a residency in the Arctic Circle where a fractured glacier was "mended" with emergency blankets.
Erin Mallea's "Field Workday Dream" is a meditation on the struggle against invasive carp at Malheur Wildlife Refuge in Oregon.
Professor Bob Bingham's "Still Life #9: What If When We Die The Light At The End of the Tunnel We See Is Just Us Being Pushed Out of Another Vagina?" is a video walkthrough of a mixed media installation that is both an homage to his father's passing and a contemplation of the destruction of the planet from climate change.