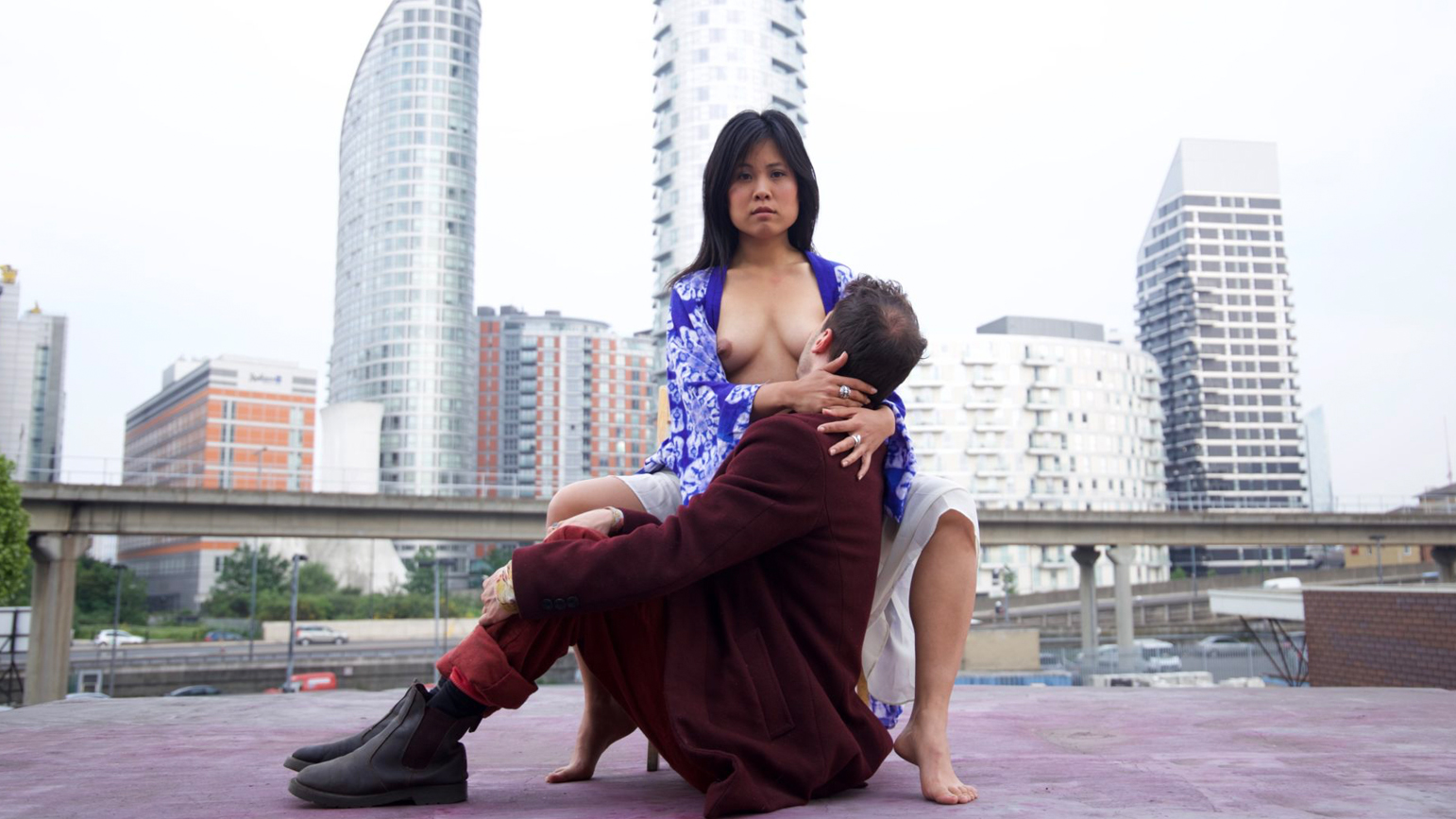 Lena Chen MFA '22 shows her work "Nurture," created in collaboration with Molly Barber, in the Baltimore Museum of Art's online exhibition "The Why of the Why Not."
The exhibition is a result of the collaborative art project "| 'sindikit |" by artists Zoë Charlton and Tim Doud. "| 'sindikit |" seeks to foster community conversations among culture activators, local, national, and international artists, and arts allies that have a stake in discussing sociopolitical and cultural issues.
Chen's "Nurture" presents motherhood as a durational performance and as an act of love and labor. In the role of the archetypal Mother, the artist offers her empathy and her body to the audience in an intimate, one-on-one interaction. Holding participants in her arms so that they may suckle from her breast, she plays a soundtrack of lullabies sung by mothers in different languages, while inviting them to discuss their thoughts about their mothers or motherhood.