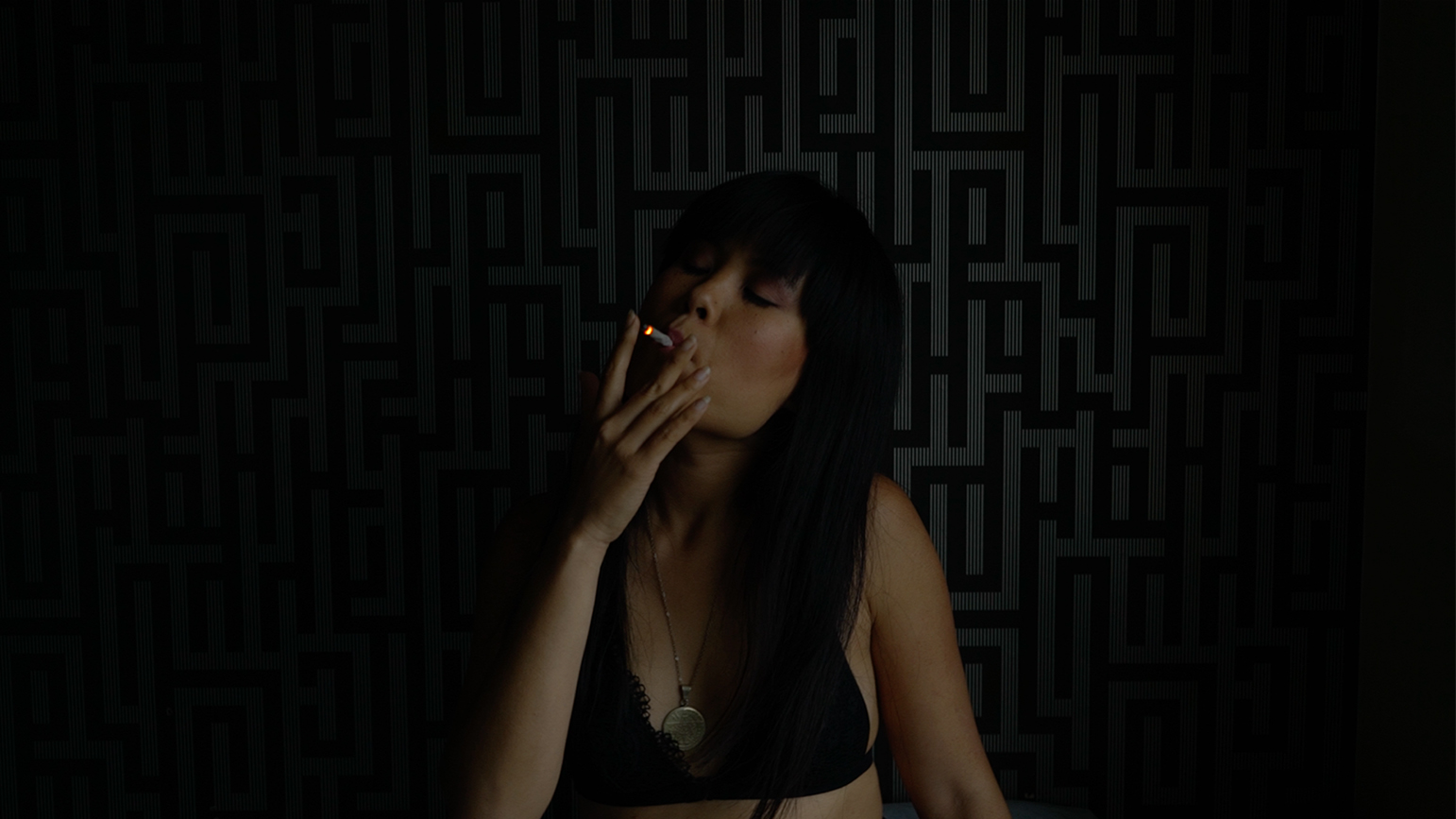 As part of THE ARTS+/B3 The Future Culture Festival, Lena Chen MFA '22 will be showing her video installation "Expose Her," co-created with Molly Barber, in Frankfurt, Germany, October 16-20. Also a part of the festival, she will speak on two panels, "Desirable Futures and the Creative Unknown" and "The Boundaries of Creative Feasibility" and will perform at the awards ceremony/after party.
Video Installation
"Expose Her" is a portal into the secret life of a woman who creates an alter-ego after a traumatic event. In 2007, Chen's boyfriend posted intimate photos of her on the Internet, resulting in years of stalking, cyber-bullying and mental anguish. Years later in Berlin, she has created a new life as her alter ego, Elle Peril. Working as a nude model, spoken word artist and performer, she attempts to regain sovereignty over her body and her identity.
Panels
"Desirable Futures and the Creative Unknown"
October 16, 8:25 pm
Across the globe, people feel like a new chapter in the history of humankind is being written. Exponential technological growth is stoking fears that human creativity will be relegated to the side-lines. But fear hinders innovation and brings us one step closer to technology using us, rather than us using technology to innovate, create and shape a desirable future. An interdisciplinary session to hack the future and celebrate the diversity of voices driving innovation in tech, art, and culture.
"Content Can Be Transformed Into Any Kind of Format
October 17, 2:15pm
Artists, producers and supporters of creative content discuss where the boundaries of creative feasibility are and if there are any?
Performance
Lena Chen will perform during the awards ceremony and after party for the Frankfurter Buchmesse Film Awards and the BEN B3 Biennial of the Moving Image Awards.