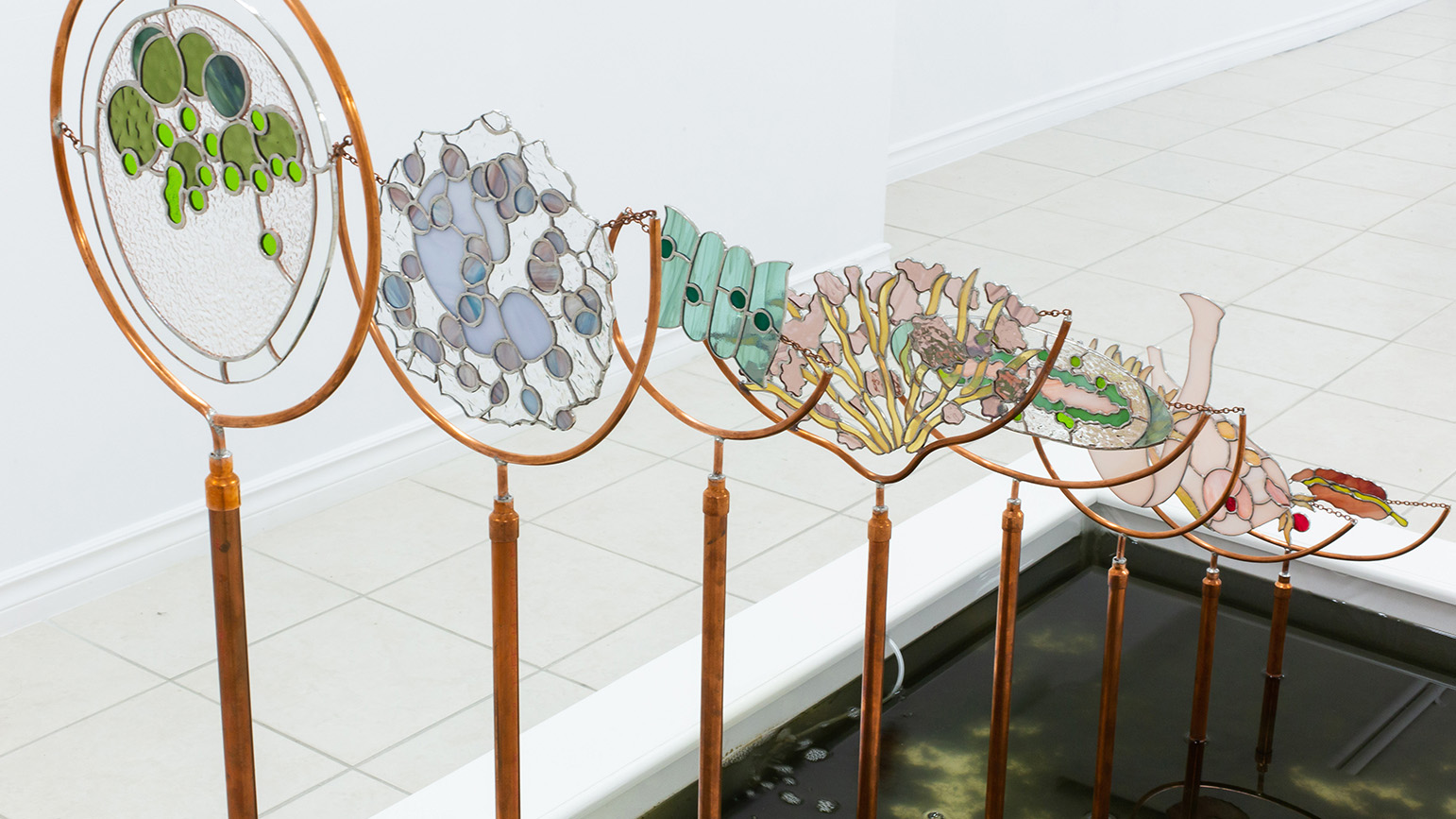 New work by Laura Hudspith MFA '23 is currently on exhibition at The Plumb in Toronto, Canada within "MoveObjects On," curated by Emma Green & Alison Postma. "Bloom" is a site-specific, living pond installation in collaboration with a community of molecular bodies.
Inorganic animacies, extra-human subjectivities, and encounters with entropy; "Bloom" explores the erotic potential of becoming molecular. Stained glass lenses depicting algal and human cellular structures–emerge from within a liquid culture of microalgae that may produce a vibrant bloom across the surface of the pond. The living (and dying) installation will take on a discordant tone to the boom and bust of markets and bodies, positioning the processes of decay, movement, flux, and renewal as foundational to illness mediation and cultural remediation.
With the generous support of the School of Art, Hudspith travelled to Toronto for the production of this work. The exhibition MoveObjects On is open from September 3-29.