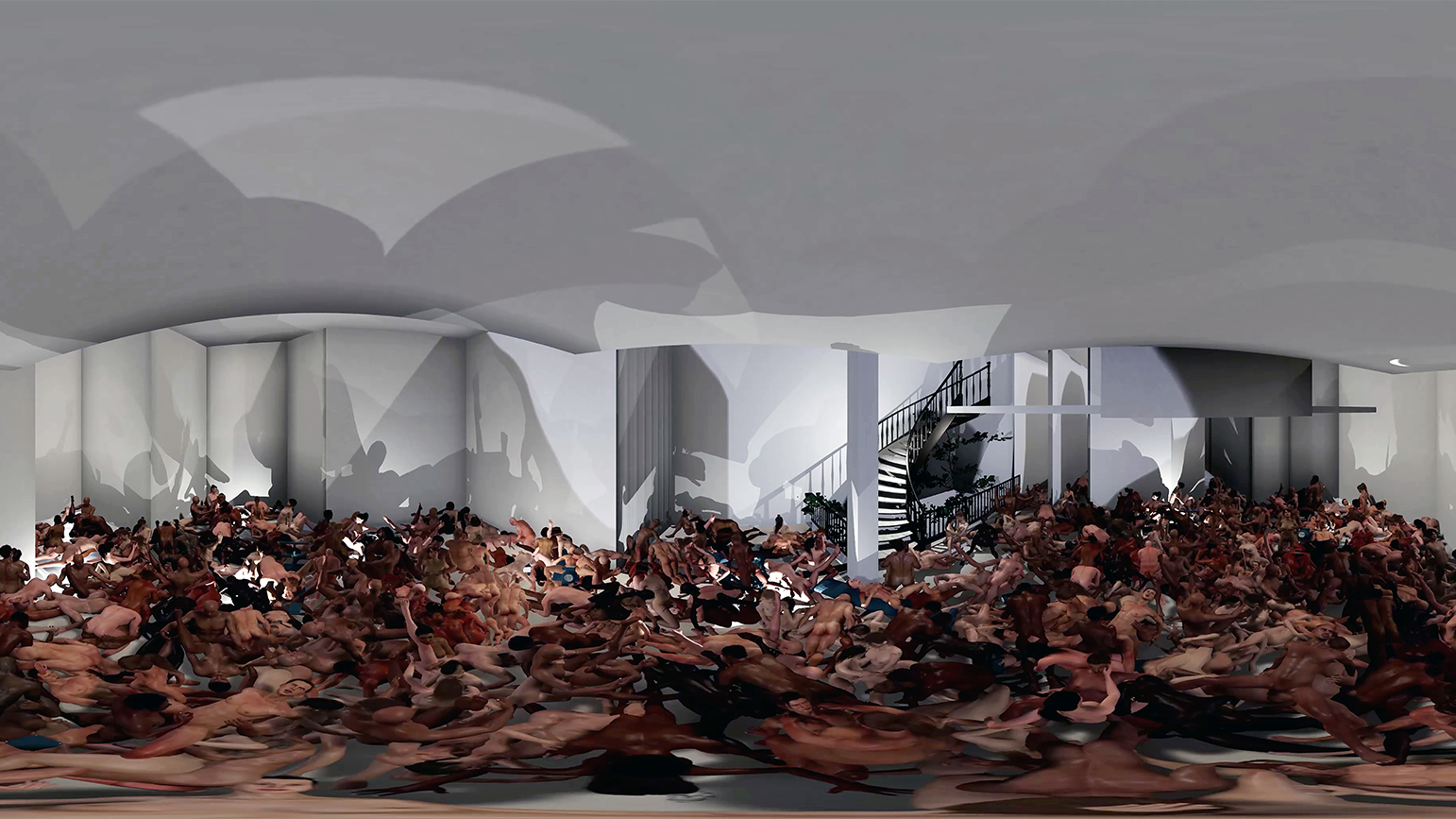 MFA student Inbar Hagai will present her work "Cecum" in the New Media Caucus virtual showcase on February 16 from 8:00 – 9:30 PM on Zoom.
"Cecum" places the viewer in a constant vertical ascension through a sequence of fantastical dream-like CGI 3D animated events and interstitial spaces. Rising from an underground backstage dressing room, the viewer passes through a theater hosting a genderless circus show, a cylindrical hall full of sculptural architectural segments, and an abandoned, outdoor swimming pool with a single occupant. Through the surrealistic correlations and distortions created by the internal choreography of the virtual objects and bodies, "Cecum" resonates with questions about theatrical rituals and the unconscious mind.
The New Media Caucus (NMC) is an international non-profit association formed to promote the development and understanding of new media art. They represent and serve: artists, designers, practitioners, historians, theorists, educators, students, and scholars. Recognizing new media art to be inherently interdisciplinary, multimodal, and evolving, NMC supports and advances a wide range of inquiry to catalyze further evolution of the field.