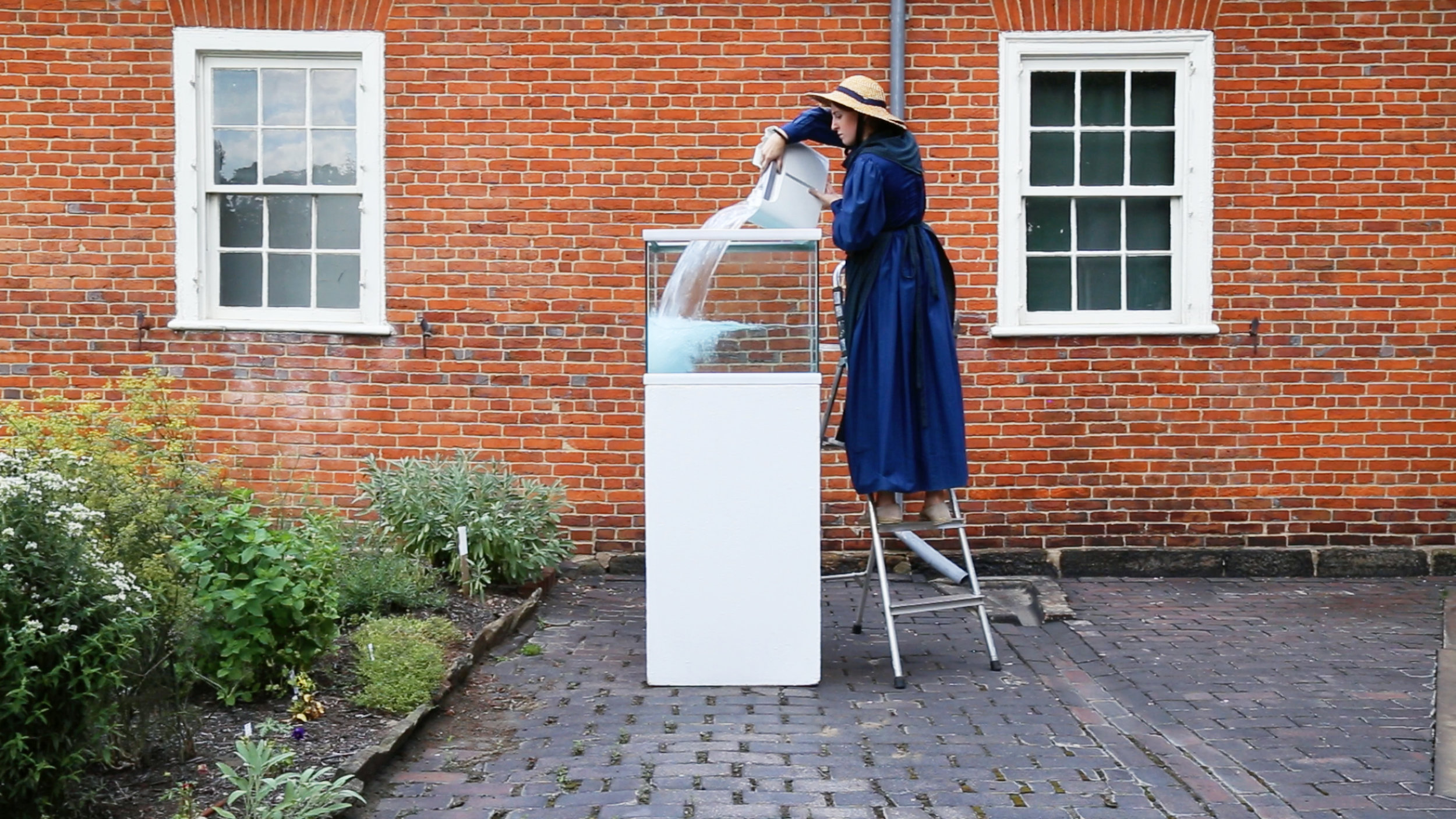 "Stuck on the Ride" brings together the works of five artists from around the country working in virtual reality, projection art, video, and painting. The exhibition is on view at Open Signal in Portland, OR, beginning with an opening reception on October 6 at 5:00pm, It runs through November 30.
Artists featured in "Stuck on the Ride" are MFA Candidate Erin Mallea, alumna Claire Hentschker BFA '16, Ralph Pugay, Kristin Lucas, and Yaloo. The exhibition is curated by alumnus Ryan Woodring BFA '10.
Exhibition statement:
Abandoned amusement parks are consistently fetishized in their decayed state on amateur YouTube channels, marking spots that once held intensely organized motion and energy that now slump under gravity's flattening. At the inception of the American amusement park at the onset of the 20th century, less than ten percent of mainland United States households had electricity. Early rides like the Ferris wheel therefore played a role in acclimating human bodies to the will of mechanical and electrical engineering in a rapidly industrializing country while the nickelodeons at the heart of early amusement parks introduced popular culture to simulated movement at 24 frames per second. It's easy to see the hulking steel structures of abandoned rides, recorded as motion pictures by handheld digital cameras, as the unsustainable promises of industrialization. This exhibition forms around this unexpected halt in the ride; a splintering of one-track modernity opening up to ambiguity, auteurship, and reflection.
The mythos of the American amusement park, replete with real and simulated motion, mazes of plastic and recycled water, and middle/working class memory-making is invoked here by digital and analog works as a protagonist to explore a past and future post-industrialized landscape and its environmental degradation, attempts at cultural preservation, and, to quote Ralph Pugay's contribution to the exhibition, "second thoughts."