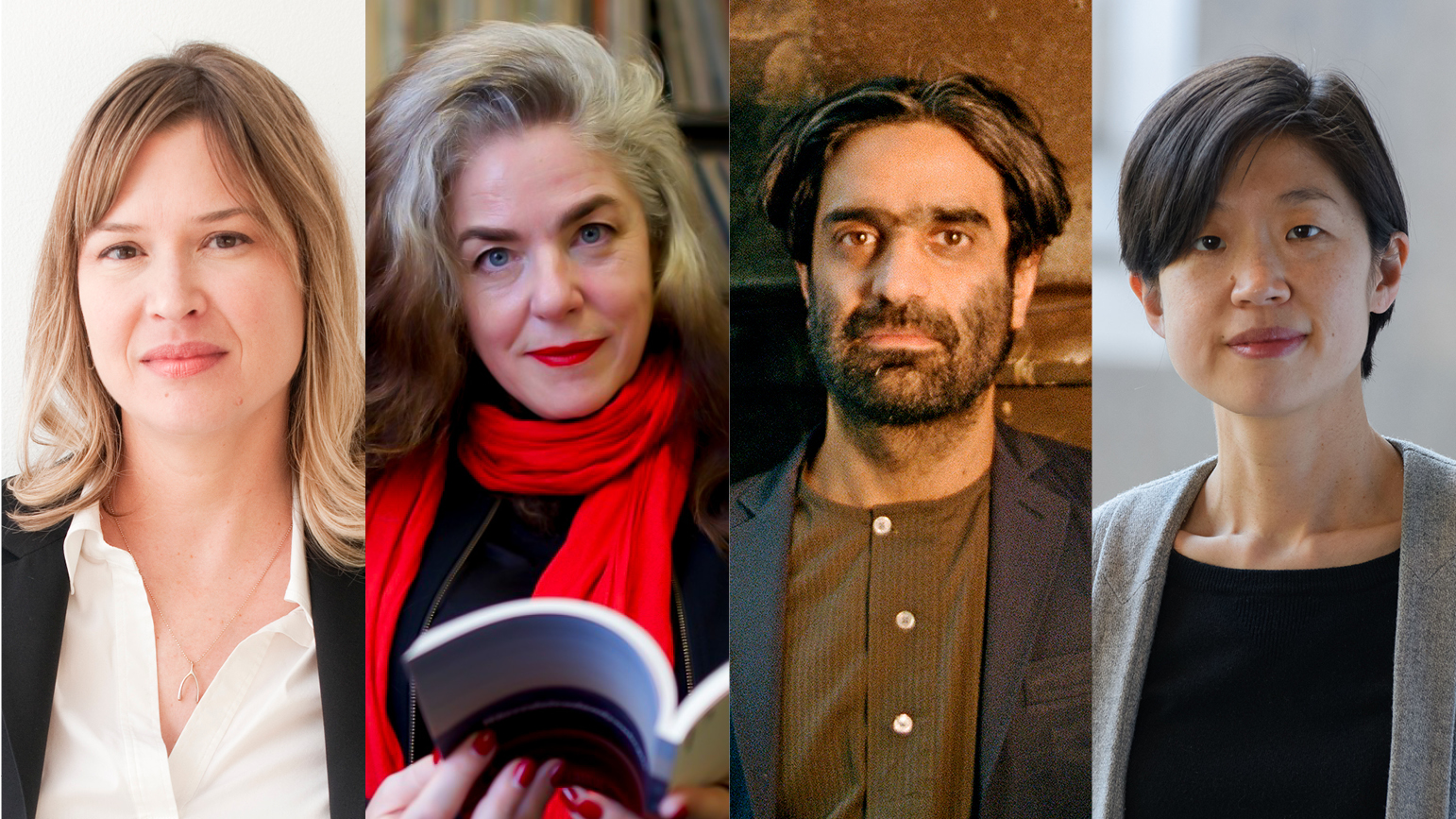 The School of Art is pleased to announce a group of influential curators and art world leaders as Distinguished Critics for the 2022 MFA thesis exhibition. Johanna Burton, Sylvie Fortin, Sohrab Mohebbi, and Liz Park will join the full faculty in an all-day critique of Untitled Affairs, the MFA thesis exhibition.
About the Distinguished Critics:
Johanna Burton is The Maurice Marciano Director of The Museum of Contemporary Art (MOCA). She was previously the Executive Director of the Wexner Center for the Arts in Columbus, Ohio, where she concentrated on developing and expanding initiatives actively engaged with the most pressing cultural issues of our times—from equity and accessibility to health and democracy—in addition to overseeing an expansion of the center's exhibition, education, outreach, and public programs. Burton's past posts also include Keith Haring Director & Curator of Education and Public Engagement at the New Museum, New York; Director of the Graduate Program at Bard College's Center for Curatorial Studies (CCS), New York; and Associate Director & Senior Faculty Member at the Whitney Museum's Independent Study Program (ISP), New York.
Sylvie Fortin is an independent curator, researcher, critic, and editor based between Montréal and New York. She has been Curator-in-Residence at Bemis Center for Contemporary Arts, Executive/Artistic Director of La Biennale de Montréal, Executive Director/Editor of ART PAPERS in Atlanta, Curator of Contemporary Art at the Agnes Etherington Art Centre at Queen's University (Kingston, Ontario), Curator of Manif 5 – the 5th Québec City Biennial, and Curator of Contemporary Art at the Ottawa Art Gallery. Fortin lectures internationally and her critical essays and reviews have been published in numerous catalogs, anthologies, and periodicals, including Art/Agenda, Artforum, ART PAPERS, Art Press, C Magazine, Flash Art, and Frieze.
Sohrab Mohebbi is Curator of the 58th Carnegie International and Director of SculptureCenter, New York. Recent exhibitions include, Tishan Hsu: Liquid Circuit; Searching the Sky for Rain; Christian Nyampeta, École du soir; Banu Cennetoglu. He is a contributing editor to Bidoun. He has a BFA from Tehran Art University and an MA from Center for Curatorial Studies at Bard College.
Liz Park is Richard Armstrong Curator of Contemporary Art at Carnegie Museum of Art, Pittsburgh. She was most recently Curator of Exhibitions at the University at Buffalo Art Galleries, State University of New York, and was Associate Curator of the 2018 Carnegie International. She has curated exhibitions at a wide range of institutions, including Western Front, Vancouver; The Kitchen, New York; Institute of Contemporary Art at the University of Pennsylvania, Philadelphia; Miller Institute for Contemporary Art at Carnegie Mellon University, Pittsburgh; and Seoul Art Space Geumcheon. Her research interests include mobility and migration as well as representations of violence in the colonial present.