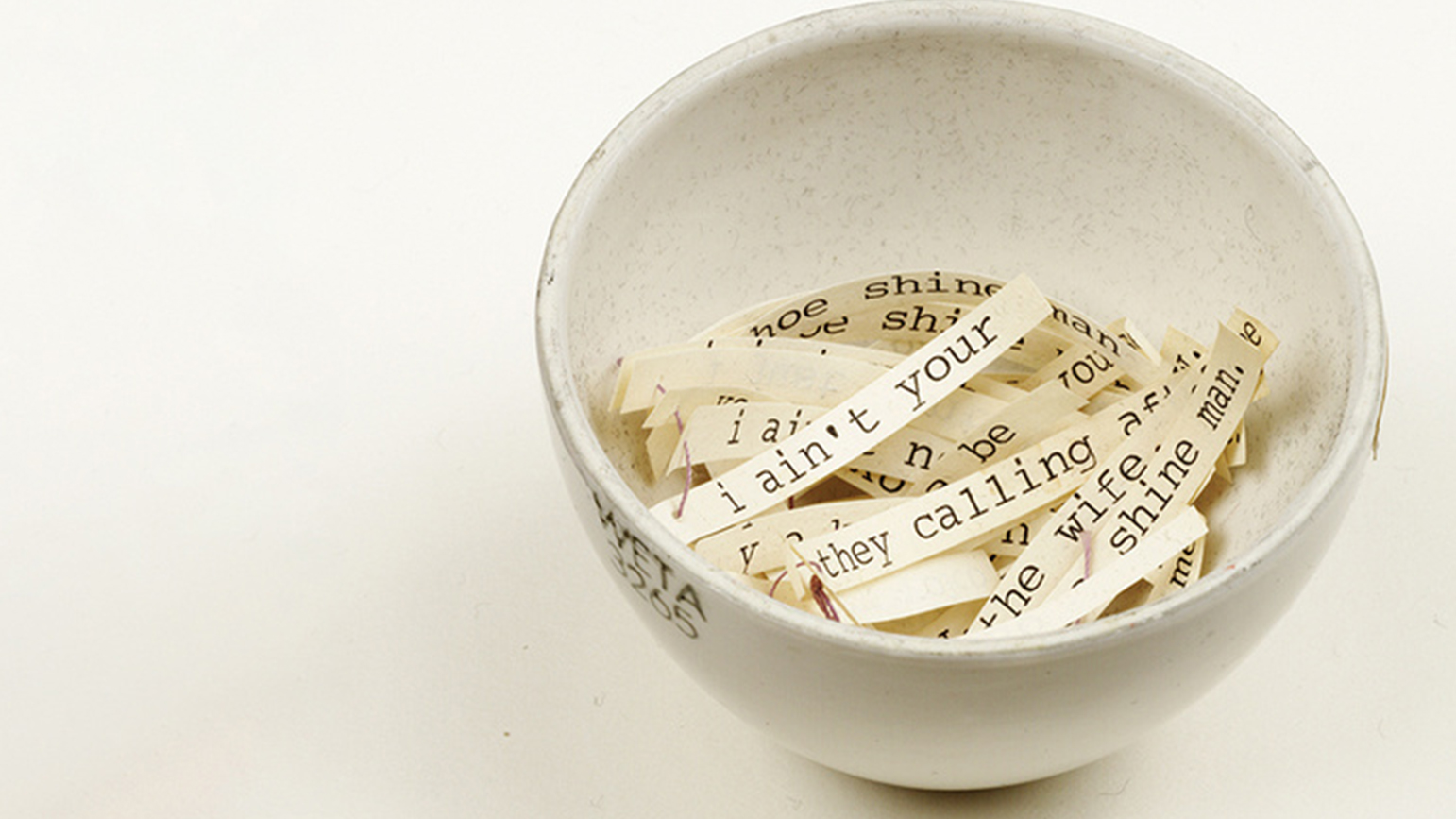 On December 4, Caroline Yoo MFA '23 took part in an event honoring the work of artist and writer Theresa Hak Kyung Cho, who was murdered in 1982. The event was organized by GYPO, a nonprofit coalition of diasporic Korean artists, cultural producers, and professionals based in Los Angeles, and presented by USC Visions and Voices: The Arts and Humanities Initiative. It was held at Meldman Family Cinematic Arts Park, USC School of Cinematic Arts.
To commemorate the 70th anniversary of Theresa Hak Kyung Cha's birth, USC students and guests collectively read "Dictee" in its entirety, both orally and in ASL. "Dictee" is the pathbreaking and genre-defying magnum opus of Theresa Hak Kyung Cha, whose practice encompassed conceptual, visual, performance, film, and video art and creative writing across three languages. Posthumously published in 1982, the profoundly influential book continues to underscore the urgency of experimental memory work and challenge the boundaries between written text, speech, performance, and image. "Dictee" is widely taught across fields including literary studies, arts-based practice, American studies, ethnic studies, and gender and sexuality studies.
The event included presentations by Laura Hyun Yi Kang (UC Irvine), Lawrence Rinder (UC Berkeley Art Museum and Pacific Film Archive), and John H. Cha (the artist's brother and biographer); projected images of Theresa Cha's work; and selected video works, addressing the sobering consequences of colonialism, forced migration, displacement, and violence.
Image: Theresa Hak Kyung Cha: Surplus Novel, 1980. Photograph by Benjamin Blackwell.