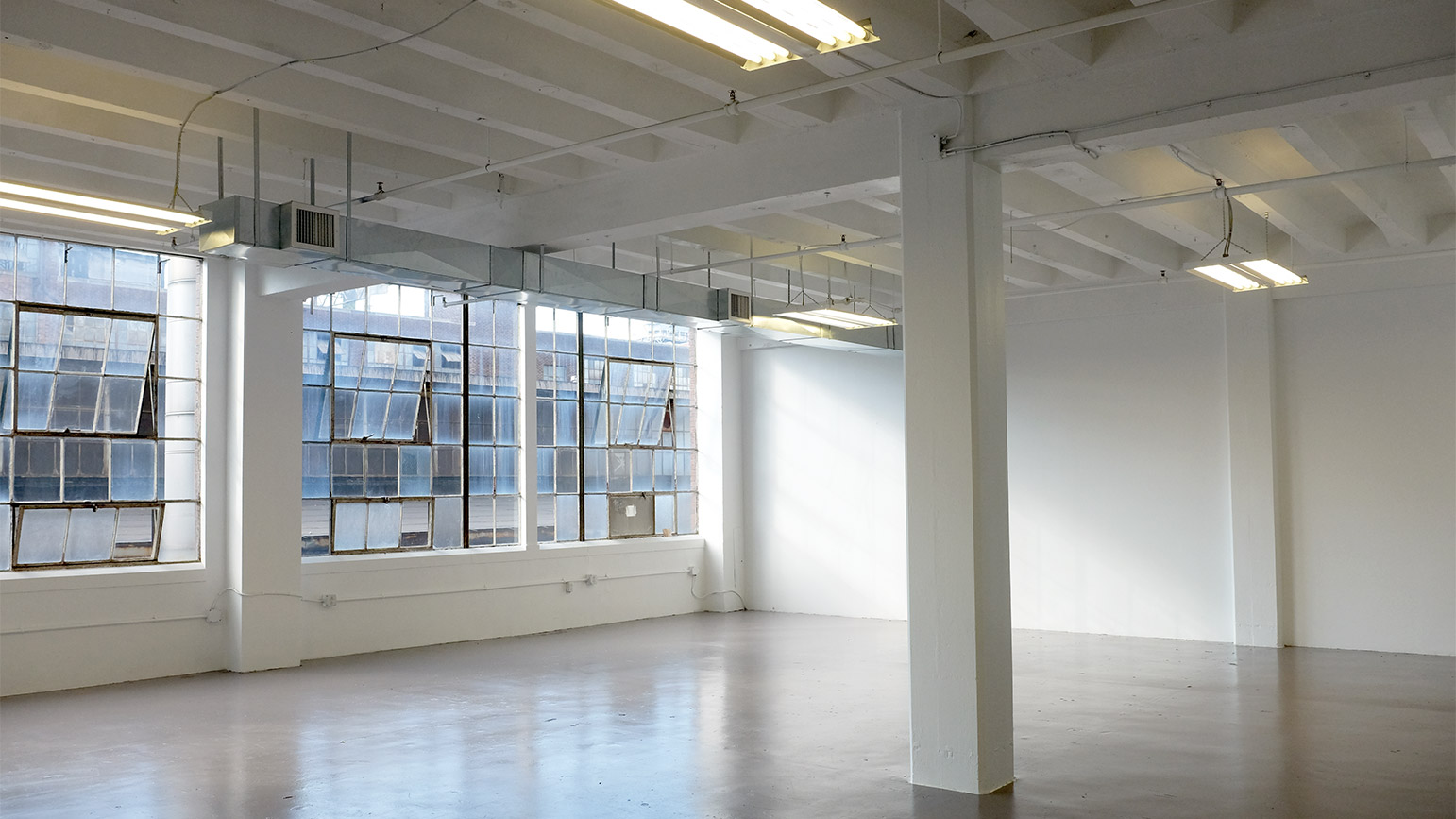 Beginning September 22, CMU School of Art MFA candidates will have a new off-campus space to develop and exhibit work, collaborate with other artists and thinkers, and enrich the artistic and cultural dialogue of Pittsburgh and beyond.
The gallery space, which the students titled Powder Room, is entirely organized and led by MFA candidates, and is made possible through a generous gift from Nancy and Woody Ostrow.
Powder Room is located in a converted factory, a building that also houses independent artist studios and exhibitions spaces. CMU's MFA program has long fostered cross-disciplinary practice, experimentation, and collaboration, but has never had a venue committed to showcasing this work until now. The new 1,300-square-foot-space offers an open and flexible platform to exhibit a wide variety of artistic practice, from painting and drawing to sculpture and site-specific installation to performance and new media.
"CMU's MFA program has always played an important role in the artistic life of Pittsburgh, but the program has never had a dedicated space for students to fully-oversee all aspects of creating and curating an exhibition," said Head of School Charlie White. "Powder Room will join the rich artistic and cultural conversation of Pittsburgh, a city with internationally-known institutions, vibrant nonprofits, and dynamic artist-led spaces."
Powder Room will host bi-weekly exhibitions focusing on artists living and studying in Pittsburgh. Public openings will be held every other Friday at 201 N. Braddock Ave (enter on Meade Street across from the East End Food Co-op). Additional gallery hours will occur on Saturdays and Sundays.
The first exhibition, Highest Grossing Film: The Sequel, will feature new work from current MFA candidates Lee Webster, Gray Swartzel, KR Pipkin, Shobun Baile, Alex Lukas, Joy Poulard Cruz, Erin Mallea, Nick Crockett, and Shohei Katayama.