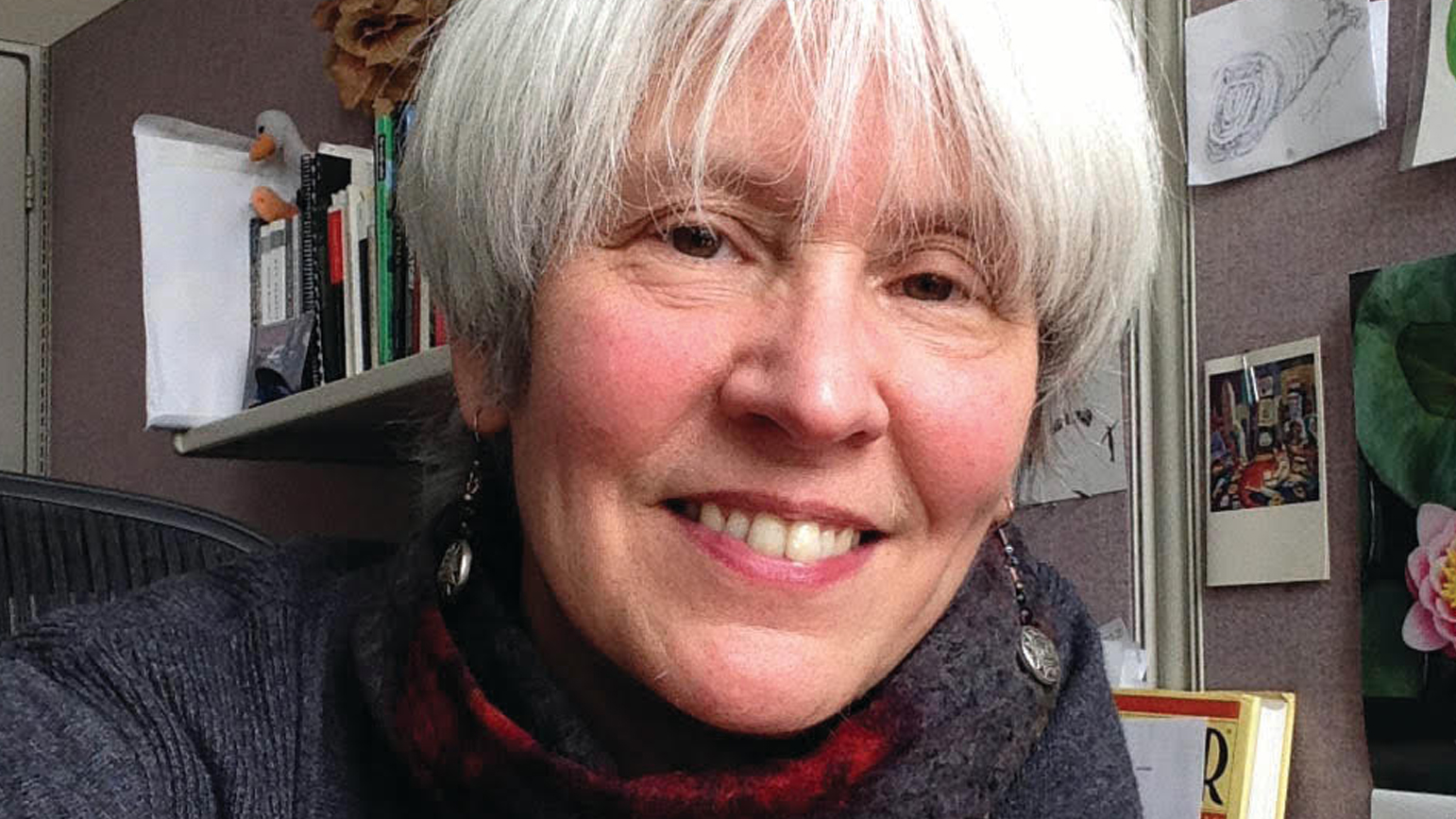 The School of Art community is about to lose one of its most valued members. Mo Dawley will be retiring at the end of June. Mo has been Fine Art's champion in Carnegie Mellon Libraries for over 30 years. She joined the CMU Library as its Fine Arts Specialist in 1987. She was the first appointee to the newly created position of Art Librarian/Liaison to The School of Art in 1992, and since 1999 she has been Liaison Librarian to the School of Art and School of Drama.
Mo has had responsibility for research, consultation, teaching and collection development in the library and on school sites. She has provided specialized reference and instructional services and taught library classes for the School of Art. She has had responsibility for maintenance and development of print and electronic collections, having overseen the advent of digital technologies and methodologies within the library's culture. Additionally she has provided workshops for University events and curated a variety of exhibitions and installations in the Hunt Library (including student exhibitions).
Mo has always been courteous and diligent in her role with the School of Art, not only in responding to multitudinous requests but also in undertaking new initiatives and keeping School of Art faculty and students informed of developments and opportunities in terms of library provision.
One of Mo's most impressive initiatives, in terms of collection development, has been the establishment of the Artists' Books Special Collection. It is a treasury of rare, wonderful and precious reference material, and a unique educational resource. Exemplary student works and works by alumni are included the Artists' Books Special Collection. Since 1991 Mo has utilized the artists book collection across disciplines at Carnegie Mellon and as a form of outreach. Artists books classes and consultations have been extended to the academic community and the public at large.
Mo has had an abiding interest in environmental awareness, not only as an educator and librarian, but also in curatorial and artistic work. She was the author and Project Director of the Green Arts Web, an annotated resource for the theory and practice of contemporary environmental art, including a comprehensive historical bibliography with sections on artists, projects, education and media focused on sustainability. She taught a course entitled "Mapping the Terrain: Environmental Thinking and Art Practice". Mo has also been an active member of the University Libraries Green Team since its inception in 2008. The team's mission is to encourage sustainable library practices.
During her time at Carnegie Mellon, Mo has extensively lectured, taught, presented papers and written articles on her specialist areas of artists books and environmental art, as well as on library practices and pedagogy. She has an impressive record of participation in conferences, symposia, panels, publications and professional organizations, in relation to the philosophy, pedagogy and changing methodologies of academic library provision. These activities are indicators of her interest in keeping in touch with developments and innovations in the wider sphere of library practice, which has informed her rigorous and expansive approach to her work.
Mo has been an inspirational and highly active presence at Carnegie Mellon, with her willingness to take initiative and also to collaborate. She has always had a highly organized, yet flexible approach to her liaison with the School of Art. She has been willing to introduce new ideas, and to adapt her ways of working to meet 'customer needs'. While embracing the use of new technologies and digital options, Mo has always valued the personal touch and face-to-face dialog as a means to learning and discovery. Mo's human touch, her approachability, and her "spirit of collaboration" has been very much appreciated in the School of Art. She has been a delight to work with. It is difficult to imagine a more helpful, personable and efficient library liaison person. She has consistently gone about her work with positivity and good humor, and the School of Art has benefitted greatly from her knowledge, experience, efficiency and enthusiasm. The School of Art, past and present, would like to extend a huge thank you to Mo for her dedication, her accomplished work, and her generosity of spirit over the last 33 years. We will miss her gracious presence and we wish her well in future pursuits.
-Written by Professor John Carson