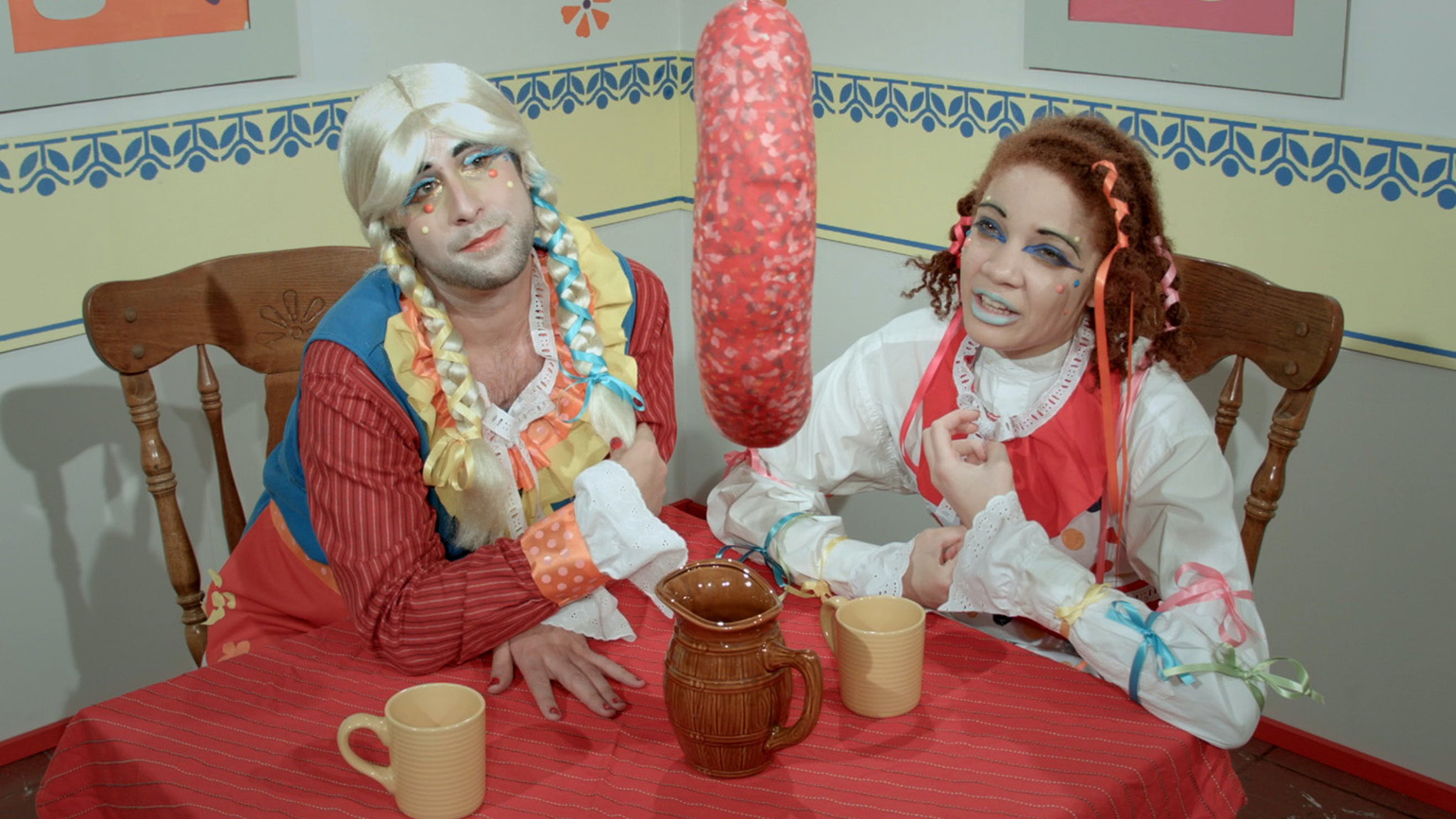 The Walker Art Center in Minneapolis will screen Professor Suzie Silver and Hilary Harp's work "The Sausage" (2015) as part of their online program "Expanding the Frame Part 1." The film will be available to view February 2-15.
"Expanding the Frame" presents groundbreaking experimental works from the past decade that explore modes of performance in film and dynamic relationships between camera and artist. Variously playful, pointed, and poignant, the month-long program highlights work by BIPOC and LGBTQIA+ artists who are expanding the boundaries of performance and film.
Based on a Swedish folk tale, "The Sausage" tells the humorous story of two sisters, three wishes, and a disastrous obsession with a sausage. The film stars Scott Andrew, Dani Lamorte, Janite Granite, Lauren Valley with Tania Katan as The Storyteller.