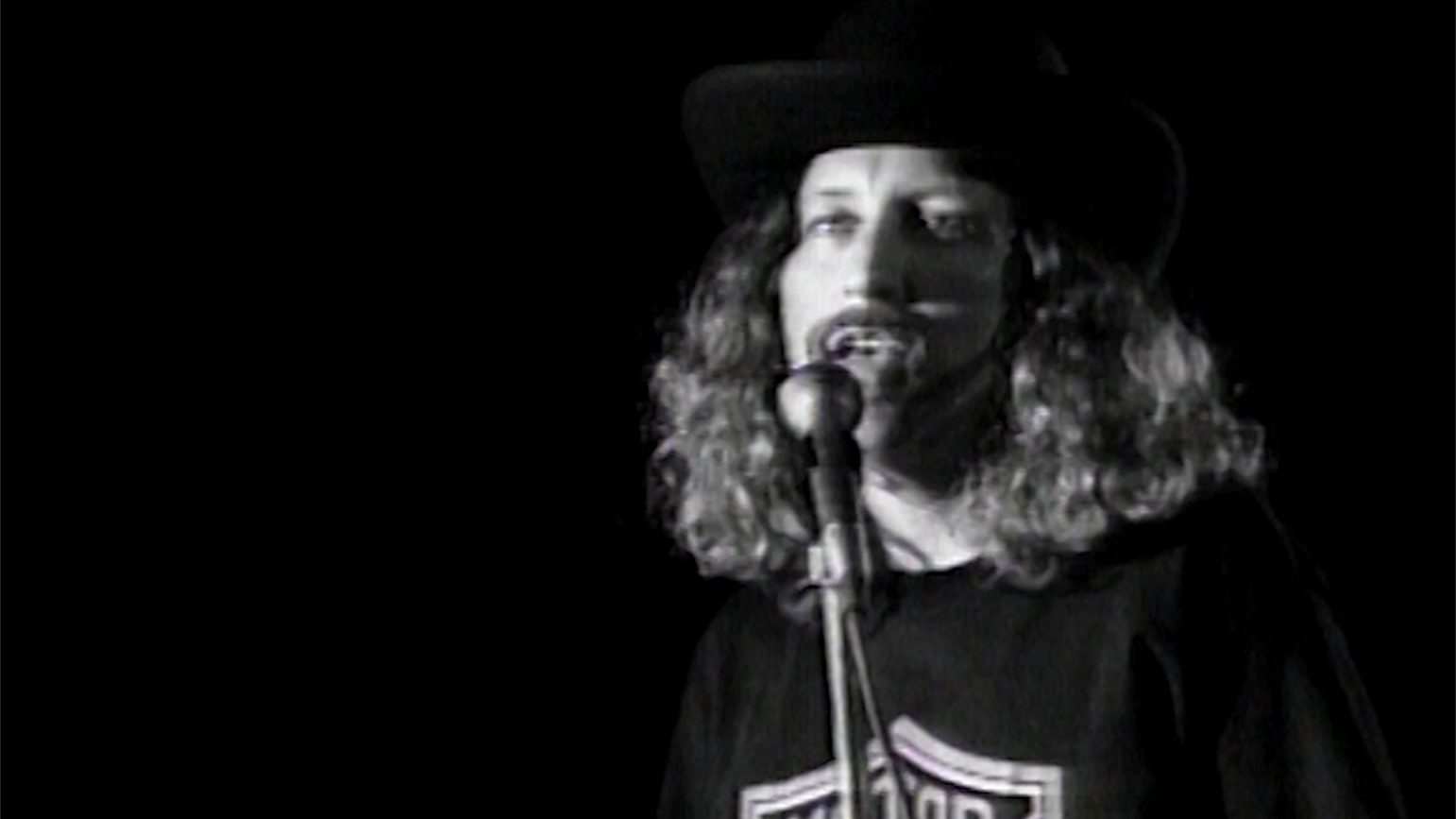 Professor Suzie Silver's video "Freebird" is part of the exhibition "Bona Drag: An Incomplete History of Drag and Cross-Gender Performance in Film and Video Art," on view at the RISD Museum November 2, 2018 through March 3, 2019.
In her work, Professor Silver directs and performs all the roles in a raucous and hilarious music video rendition of Lynyrd Skynyrd's "Freebird," the infamous Southern rock anthem for an entire generation of 1970s male youth. In this spoof of straight mass culture, Professor Silver flips ironically between roles; from a lesbian proudly proclaiming her sexuality at the Academy Awards, to an in-concert Coors-drinking Ronnie Van Zant, and, finally, to a black-lace lesbian lounge swinger celebrating the wild, colorful world of "out" visibility. Professor Silver draws upon an amazing array of found footage and special effects to bend genders and genres with spectacular visual delight.
"Bona Drag" brings together a program of film and video works that offer a short exploration of drag culture and performance in contemporary art. Drag is the theatrical practice of adopting the styles and sensibilities of a different gender, and "Bona Drag" reveals how artists have used this form to challenge traditional definitions of sexuality and social and cultural conventions. Ranging from Andy Warhol's experimental film "Mario Banana" (1964) to more recent work, "Bona Drag" includes artists such as Charles Atlas (whose work has frequently featured drag icons such as Lady Bunny and Leigh Bowery); Suzie Silver; and Chez Deep and Sasha Velour (whose videos and performances present experimental and avant-garde approaches to drag).