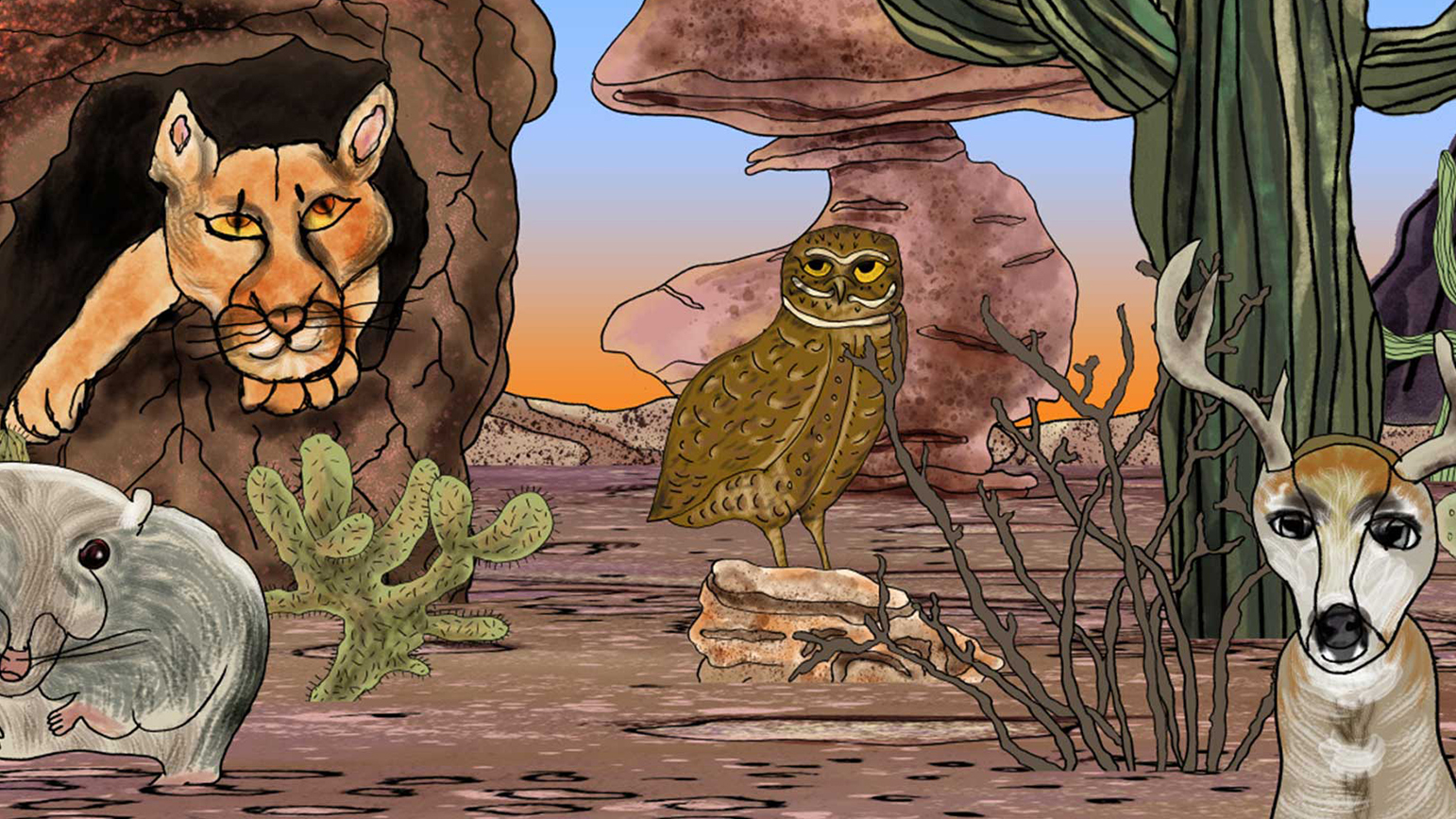 Fairy Fantastic!, the collaborative art practice of Professor Suzie Silver and Hilary Harp, presents "Tales of Transformation and Belonging," an all ages collection of short films. The free program will screen at the Carnegie Museum of Art Theater on January 26 at 2:00 p.m.
"Tales of Transformation and Belonging" is a collection of eight international short films, on which both kids and adults can fly away. Escape to gorgeous worlds of true friendship, magical metamorphoses, and enchanted lands. A swan befriends a hunchback, a mom is an airplane, and a dumpling goes for a ride on a bus. These visually arresting, funny, and endearing films will warm you right down to your toes.
Films to be screened are as follows:
Ignas Meilunas, Mr. Night Has a Day Off, 2016. Run time: 2:00
Mr. Night visits the city in the daytime and changes the world with his touch.
Dotty Kultys, The Hunchback and the Swan. Run time: 9:35
A classic tale of friendship and belonging, told by the UK's first Storytelling Laureate, Taffy Thomas. The Hunchback has no friends in the village, but his friends are the animals of the forest. When he suddenly disappears, it's up to the Weasel, the Rabbit, the Badger, the Fox, the Robin, and the Wren to save the day. They will definitely need some help—and perhaps even some magic!
Kati Egely, Land Without Evil, 2017. Run time: 3:50
This short film, based on Guaraní mythology (Tierra sin mal), offers another point of view on paradise: what if the real paradise is inside us and lies in the harmony and unity of everything alive?
Yulia Aranova, My Mum is an Airplane, 2013. Run time: 6:45
Life's a breeze when your mom is an airplane!
Lucjan Dembinksi, PYZA (Dumpling), 1959. Run time: 12:00
A dumpling becomes a little girl and rides a city bus with her rabbit friend. Adventures await them!
Tony Dusko, Someone Who Gets You, 2013. Run time: 1:03
A film about finding that one friend who totally gets your sense of humor. They might even be as weird as you are!
Hilary Harp & Suzie Silver, Stinkhorn (sneak preview), 2018. Run time: 12:00
In the old Western town of Stinkhorn, the Blacksmith's apprentices are tired of being tricked. Cassidy, the clever apprentice, decides to play his own joke on the trickster.
Mirae Mizue, Dreamland, 2017. Run time: 5:00
Dreamland will never be completed. It will continue to grow for as long as there is imagination left in the world.