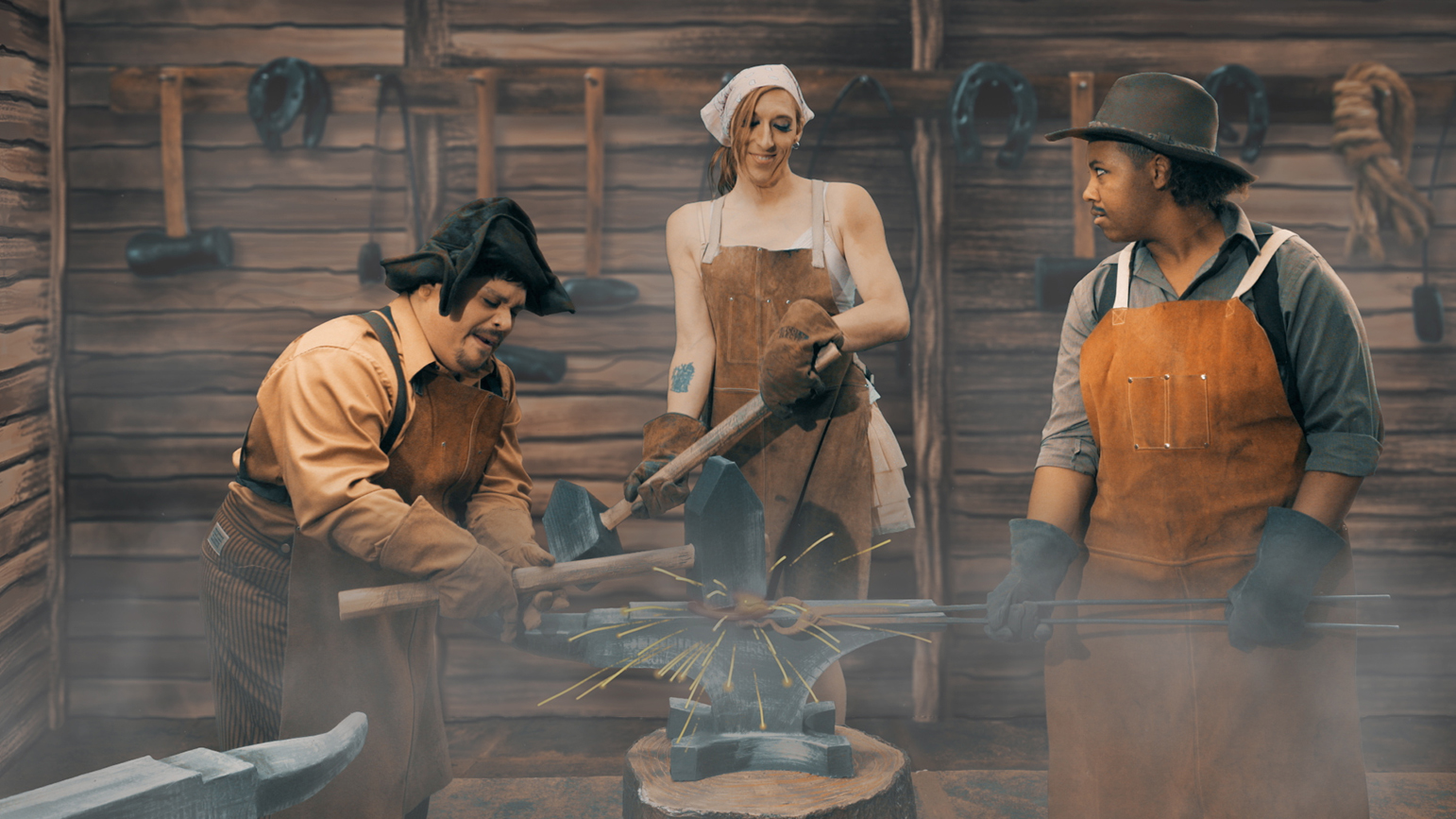 The two screenings of Professor Suzie Silver's films at Anthology Film Archives in New York are part of the ongoing series "The Cinema of Gender Transgression: Trans Film" curated by Madsen Minax. The series explores the ways in which cinema has intersected with the experiences, struggles, and ideas of transgender, non-binary, and gender-nonconforming individuals and communities. Organized with the participation of a variety of guest curators, "The Cinema of Gender Transgression" showcases contemporary films and videos that explore concepts related to gender transgression as well as films that have had historical resonance within and beyond these communities.
For the series, Silver will present a retrospective of her multi-decade career, which has represented a vital contribution to the canon of queer and trans video and performance.
Over a career spanning the last thirty years, Silver has been persistently re-imagining human desires through the lenses of science fiction, drag, camp, and myth. The first screening, titled "Alternate Imaginaries," features the films "Obligate Symbionts of Colubus Grand" (collaboration with Hilary Harp), "Stinkhorn" (collaboration with Hilary Harp), "Eric Moe's Idyll" (collaboration with Hilary Harp), "A Spy: Hester Reeve Does the Doors," "The Happiest Day" (collaboration with Hilary Harp), "Nebula" (collaboration with Hilary Harp), and "Freebird."
In 2014, Silver began producing an episodic work called "Trans-Q Television." It is a playful and provocative video variety show reveling in the fluidity of gender and sexuality. Created with Professor Scott Andrew, and in collaboration with a wide range of talent, the programs include stand-up theory, micro-documentaries, interviews, video art, animation, literary presentations, performance art, music, and much more. The second screening "Testing One Two: Trans-Q TV" will feature both completed episodes, as well as the special edition of Trans-Q TV, which is a special tour of the 2013 "Queernegie" International conducted by Maria Denolt/Dani Lamorte.
Both screenings takes place on March 23 with "Alternate Imaginaries" showing at 5:15pm and "Trans-Q TV" screening at 7:30pm. "Trans-Q TV" will also screen on March 25 at 7:30pm. In addition, Silver will give an artist talk at Pratt Institute on March 22 at 1:30pm in the Katharine L. McKenna Screening Room.