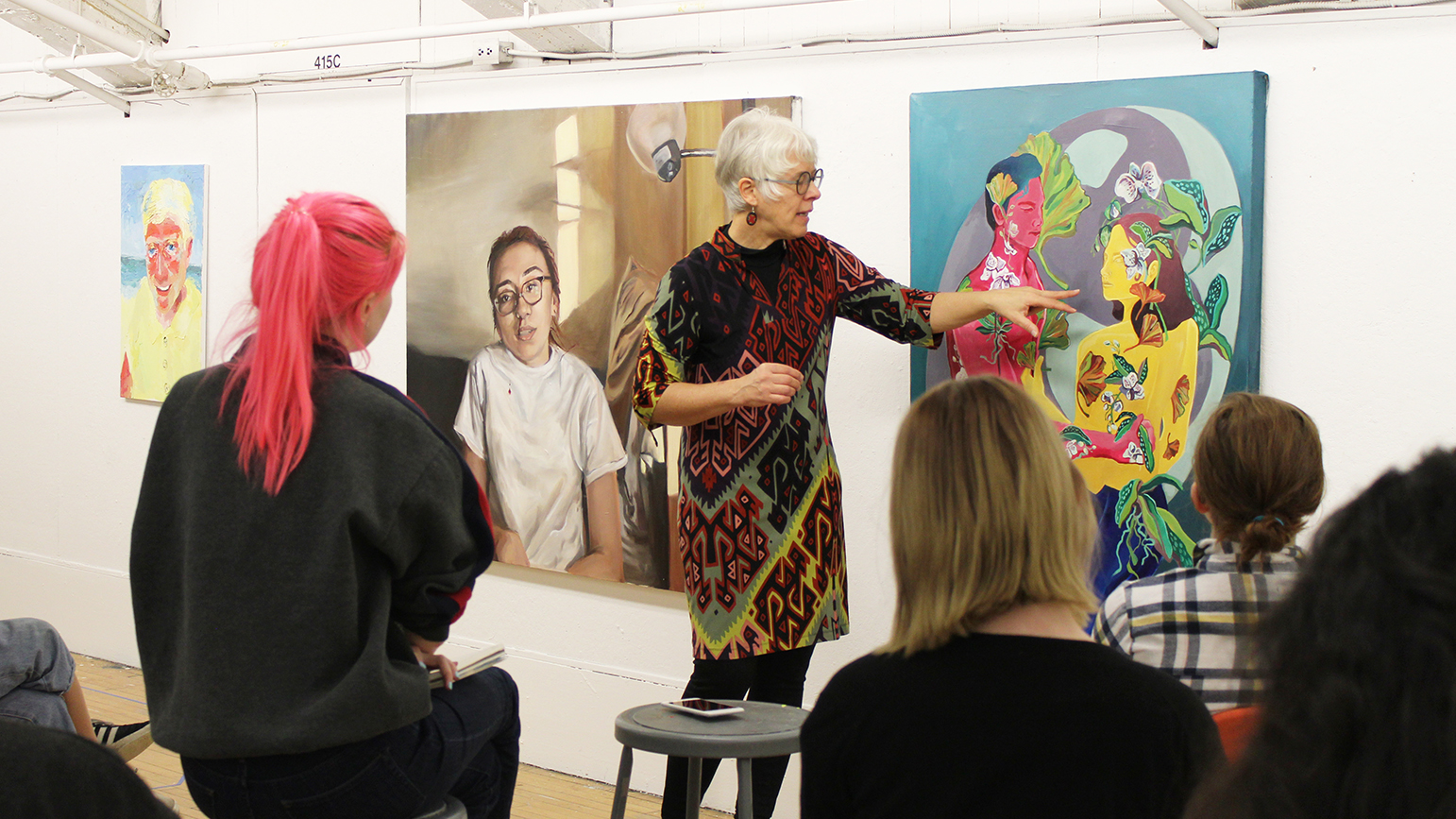 At Carnegie Mellon's Celebration of Teaching later this month, Professor Susanne Slavick will be recognized as the recipient of the College of Fine Arts' 2019 Henry Hornbostel Teaching Award, named after the first dean of the college and architect of the original Carnegie Tech campus.
Slavick received an MFA from the Tyler School of Art at Temple University and a BA from Yale University. She began her tenure with CMU's School of Art in 1984 after a three-year stint at the University of Wisconsin-Madison. She served as Head of School from 2000-06 and has held the title of Andrew W. Mellon Professor of Art since 2001.
"I cannot think of many others who have given as much or been as passionately devoted to her students and their growth as artists as Susanne; her artistry, energy, generosity, and fervor are nearly unrivaled," said Dan Martin, Dean of the College of Fine Arts.
Slavick has exhibited her own work nationally and internationally, with recent solo shows at the Chicago Cultural Center, McDonough Museum in Youngstown, and the Bernstein Gallery at Princeton University. Her recent curatorial projects include: Marx@200 (2018); Unloaded (2015), a traveling multimedia exhibition exploring the impact of guns in our culture; and Out of Rubble (2011), a book and traveling exhibition featuring international artists who respond to the aftermath of war.
Earlier this year, Slavick was awarded the 2019 Distinguished Teaching of Art Award by the College Art Association, the preeminent national organization for professionals in the visual arts.