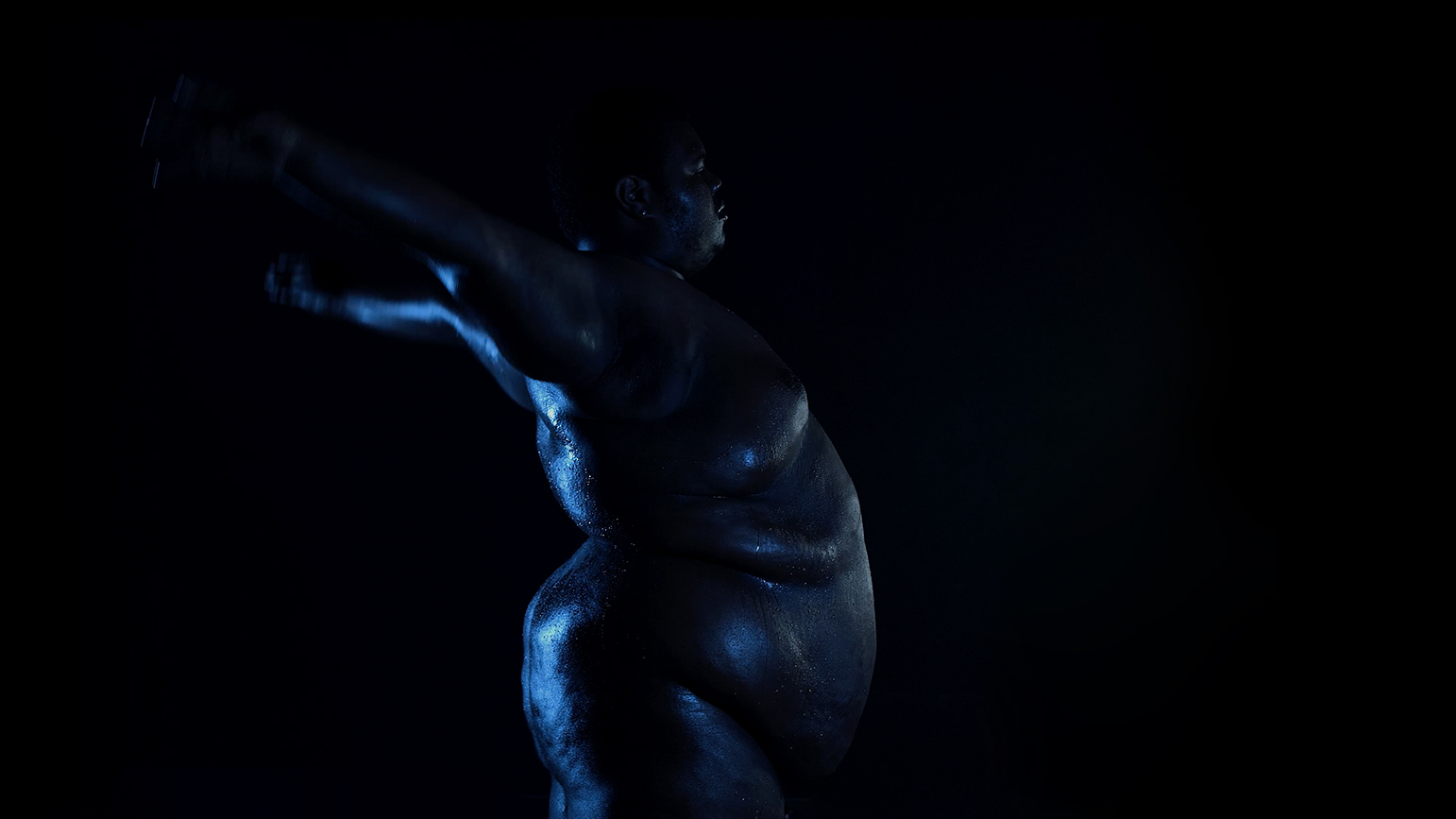 Professor Shikeith's first solo exhibition in Miami will present his new work "The Language Must Not Sweat" at Locust Projects. The exhibition will open with a public reception on April 18 and continue through June 8.
"The Language Must Not Sweat," a five-channel video installation titled after an expression Toni Morrison used in a 1981 interview, mines what puddles at the core of the public and subconscious lives of black men. This immersive-installation ponders the symbolic moisture of blackness at the intersections of queerness and masculinity.
Inside the installation, suspended videos of blue-black fleshed bodies, drenched in sweat beads, cycle through stages of flutter, stretch, exertion, and contemplation. Placed among the videos, the artist uses water, heat, and soil to render a psychic landscape or 'blue space' that expresses an alternative orientation for black queer men in relation to the world around them. The form of the space is unstable, yet encourages the act or instance of wandering both of a bodily and psychic level.