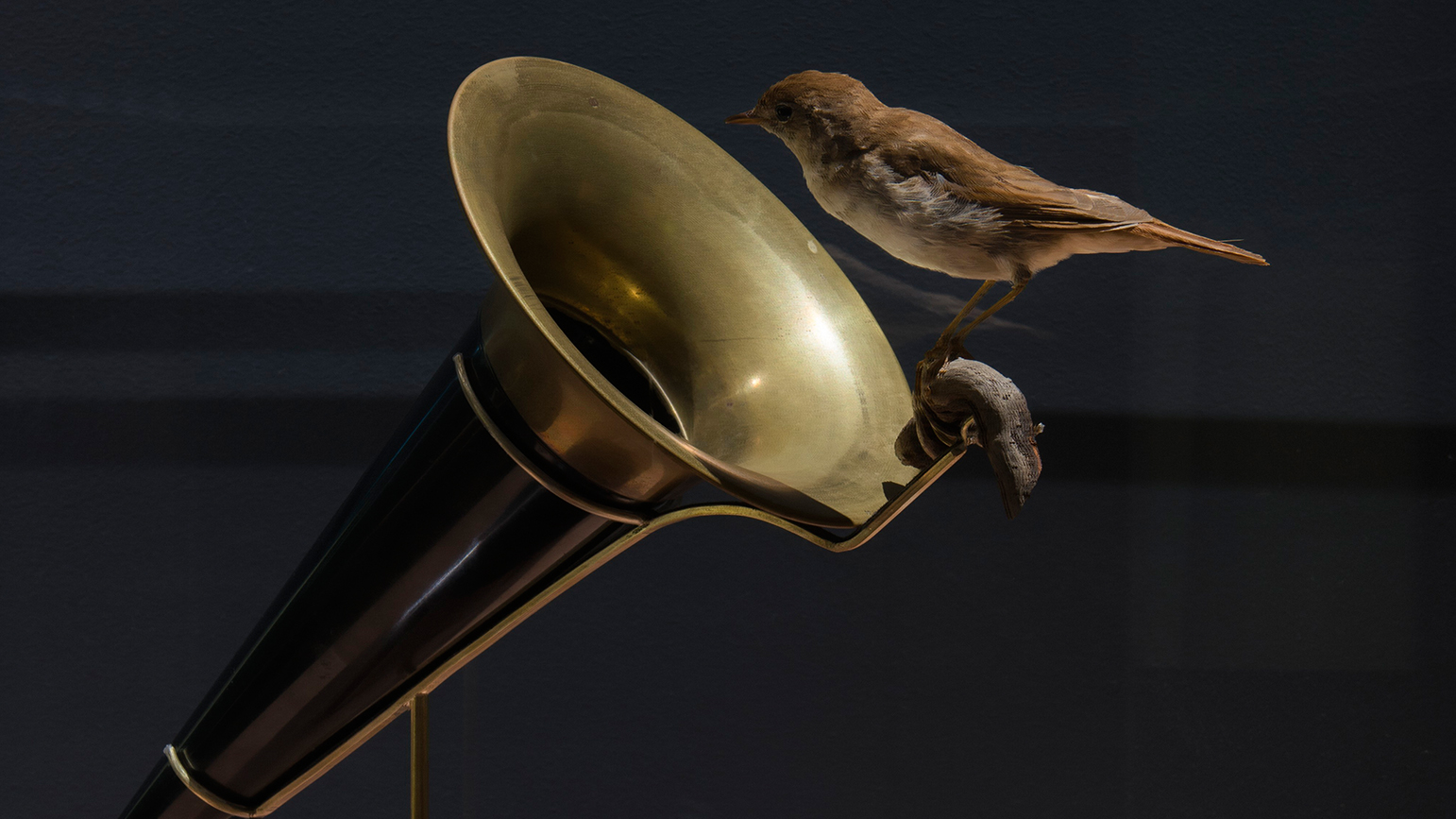 In "Birdland and the Anthropocene" at The Peale and related programs in Baltimore's schools and communities, curator and Baker Prize-winning artist, Lynne Parks, invites us to consider how the city's architecture and the built environment impact the natural ecosystems in the Anthropocene, the new geological era in which human activity has dramatically altered the Earth through climate change and other influences.
Some of the artists in the show examine ornithology, the scientific study of birds—some play with the methods involved. How do we use the technological advances we've made at a cost to the natural world in order to save it? How do we imitate birds and what does it reveal about our perception of them? How does extinction disclose domination and exploitation in political systems? How are birds as symbols used in these narratives?
Parks and the other artists in this exhibition consider endangered species, extinction, and the postnatural—organisms that have been intentionally and hereditarily altered by humans. Included are real, predicted, and imagined extinction and post-extinction narratives. The exhibition's "solution center" offers creative ways to mitigate humans' impact on the natural environment. Parks has also partnered with Patterson Park Audubon, the Baltimore Bird Club, and Lights Out Baltimore to develop programs in the community for this exhibition.
The exhibition is on view October 6-29.