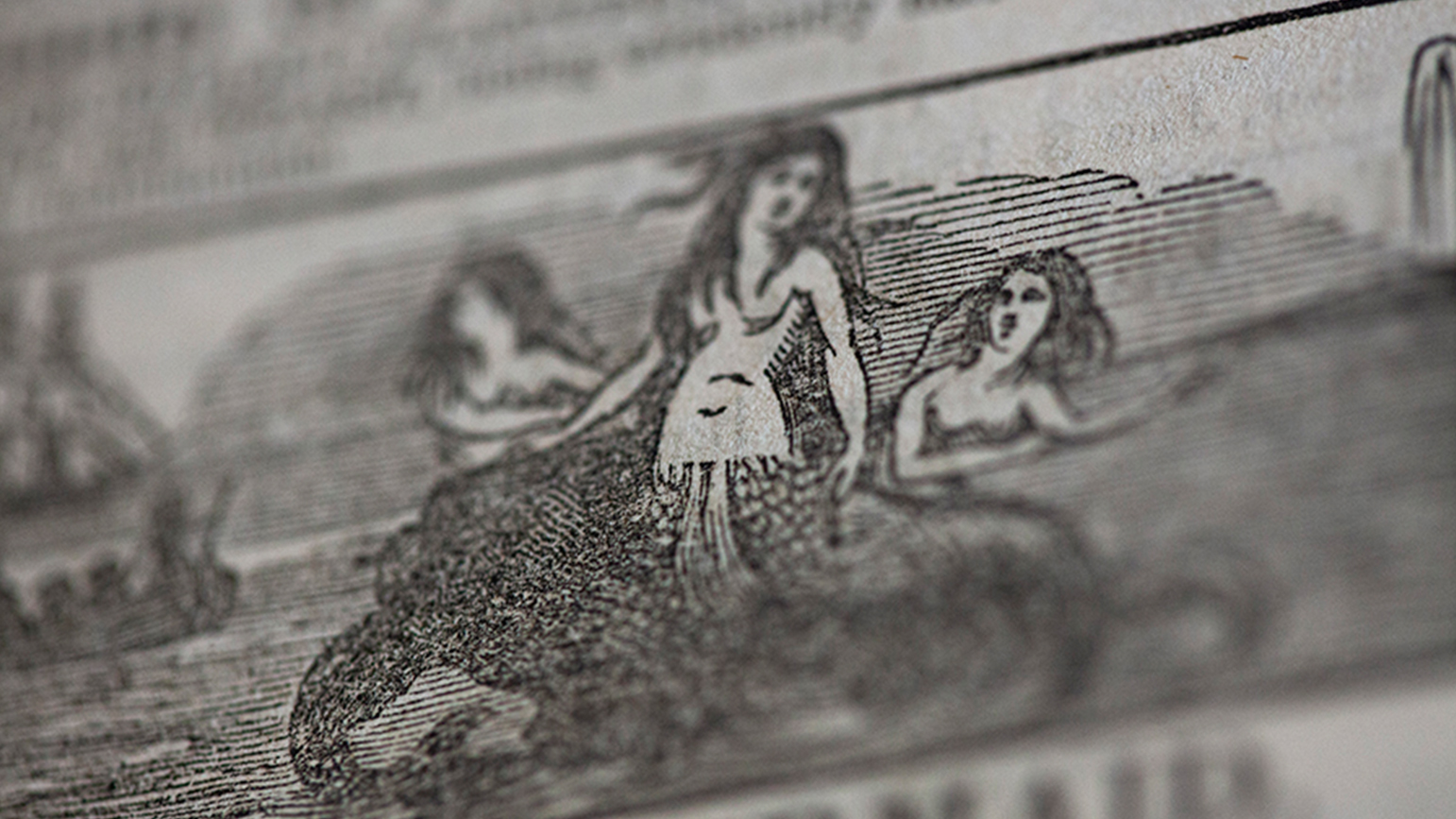 Professor Rich Pell will be debuting his work, "The Mermaid De-Extinction Project" at the Gregg Museum of Art and Design in Raleigh, NC on October 17 as part of the "Art's Work in the Age of Biotechnology" exhibition. The exhibition, which continues through March 15, 2020, is organized by the Center for Genetic Engineering and Society and the NC State University Libraries.
"The Mermaid De-Extinction Project" examines historical and recent developments with respect to our scientific relationship to mythological mermaids. Beginning with early modern scientists descriptions of mermaid sightings, proceeding through 19th century "Feejee" mermaid specimens and culminating with the ongoing effort to understand or falsify mermaid-like genomic data originating from the Siren Genomics revelations.
Pell will also speak on the "Biotechnology as Culture" panel on October 18.